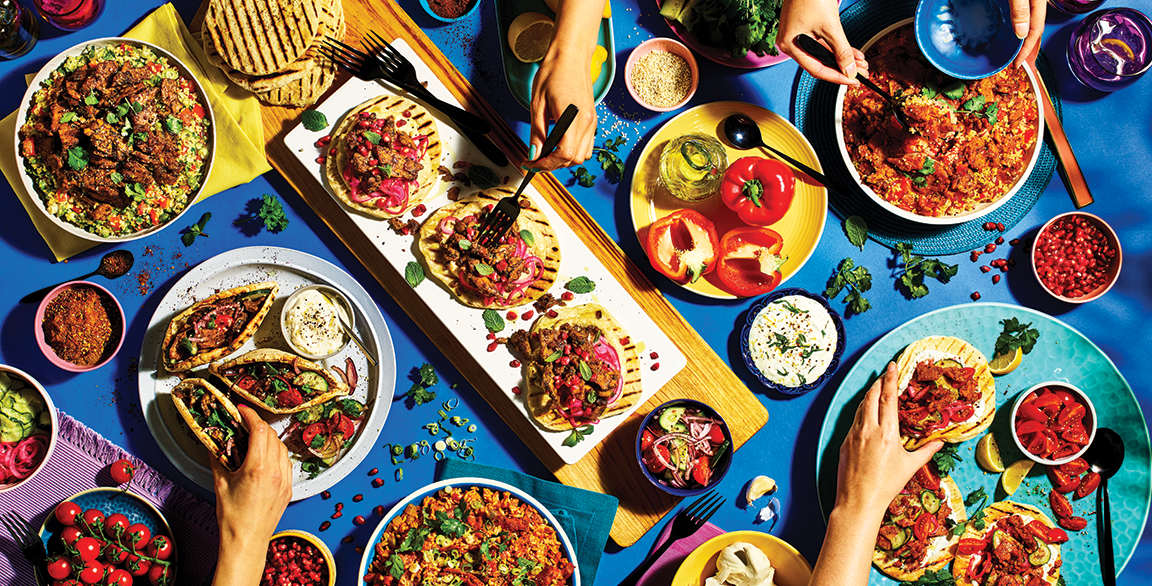 SPONSORED CONTENT
More Versatility for Your Menu
Meatless protein options for any cuisine and daypart
SPONSORED CONTENT
More Versatility for Your Menu
Meatless protein options for any cuisine and daypart
By Flavor & The Menu
October 31, 2023
By Flavor & The Menu
October 31, 2023
Versatility is table stakes in today's foodservice game. To maximize cost efficiencies, manage supply chain complexities and ensure consistent quality in the face of kitchen recruitment and retention challenges, today's chefs must lean on products and ingredients that can do double and even triple duty across the menu. When you layer in increased diner interest in menu options that fit flexitarian standards, products that can tick all the boxes are those where you want to go all in.
Quorn's line of meatless proteins delivers all the flavor and textural attributes of chicken and other meat proteins, fitting in any cuisine and any daypart. Whether planning a handheld at breakfast, a taco filling for lunch, a shareable pizza or a plated hero at dinner, you can be sure that when Quorn is in your kitchen, it will always be delicious and easy to go meatless, even for meat lovers!
Menu inspirations are limited only by your imagination:
Need a shareable app for game day happy hours? Look to Quorn's Vegetarian Crispy ChiQin Wings.
Use the versatile breast-like shape of unbreaded Vegan ChiQin Fillets in saucy center-of-the-plate applications or sliced into entrée salads. Serve hot or chilled!
"Beef" up a breakfast hash with Quorn Vegan Beef Pieces. These hearty and nutritious chunks also bring on the savory in a teriyaki stir-fry.
Vegan Crunchy ChiQin Cutlet is a crispy restaurant-style fried chicken sandwich filler, and it can also be a center-of-the-plate hero for ChiQin Parm and similar dishes.
Quorn's Mycoprotein is at the heart of its enviable versatility and is the primary ingredient in all the brand's products. This naturally sourced, soy-free, non-GMO whole food is produced using a century-old fermentation process. "It leaves no disagreeable flavor that needs to be masked and generates fiber-like structures in the Mycoprotein that are key to Quorn's unmatchable texture, which is tender and succulent," explains Karla Acevedo, Quorn's Lead Culinologist and Product Development Chef. "Its aroma and flavor notes are slightly savory and complement virtually any menu application you can imagine."
These traits are especially valuable as chefs respond to increasing demand for the flavors, ingredients and preparations of signature dishes found across the globe. "Not having to mask or adapt original recipes to disguise foundational flavors or unpleasant textures is a big reason why Quorn products can be used widely in dishes where protein is the hero," says Acevedo, adding, "They also are ideal for recipes that call for more complex seasonings, such as a Peruvian-style ceviche, Lebanese meat pies, Dan Dan noodles, etc."
As you explore exciting new directions to move your menu, look to Quorn to maximize your options.
To learn more about the taste, texture and menu versatility advantages you'll gain with Quorn, visit quornfoodservice.us