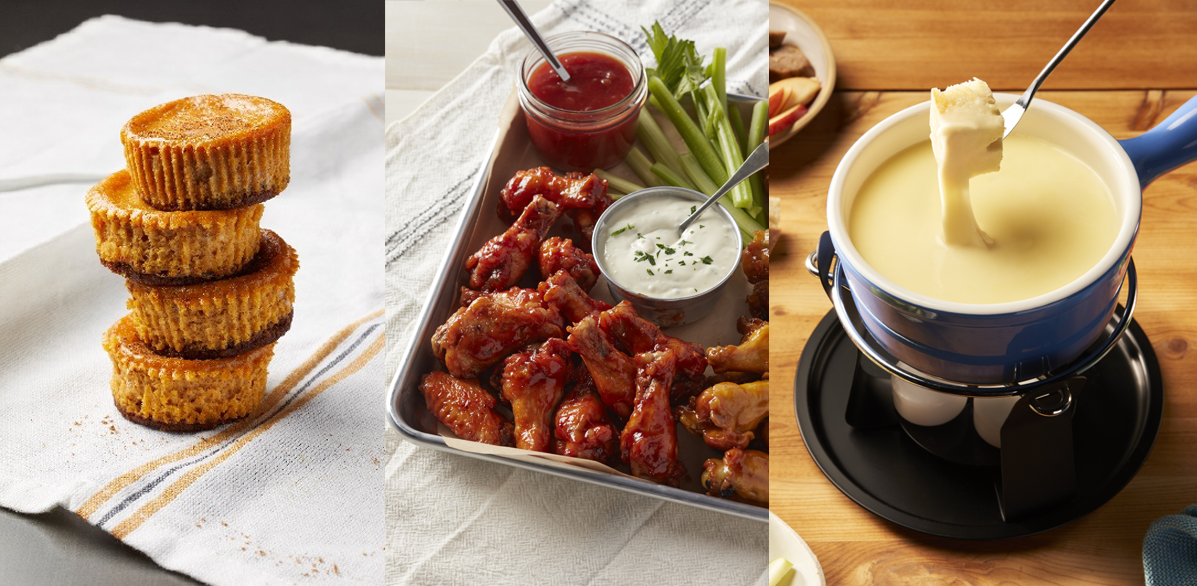 SPONSORED ADVERTISING CONTENT
There's Power in the Pantry
The legacy brands of foundational ingredients deliver consistent quality and peace of mind
SPONSORED ADVERTISING CONTENT
There's Power in the Pantry
The legacy brands of foundational ingredients deliver consistent quality and peace of mind
By Flavor & The Menu
October 25, 2023
By Flavor & The Menu
October 25, 2023
Opportunities to showcase the next hot ingredient (Japanese curry? Cacao pulp? Tkemali?) tend to dominate most conversations about modern menu development. But the role that many pantry staples can, and do, play in the process of creating standout signature dishes shouldn't be overlooked or underestimated. Ingredients like corn starch and corn syrup are cornerstones in any foodservice kitchen, but the difference maker is found in the choice to specify legacy brands like Argo® Corn Starch and Karo® Corn Syrup, both from ACH Foodservice.
"As a chef in today's challenging market, I do not have time to waste on bargain brands or the latest fad," says Chef Dan Follese, Executive Chef, Food Trend Translator. "Argo and Karo have proven themselves reliable and assist me in producing the highest quality recipes. Reliability is crucial, and having that peace of mind is invaluable. Knowing how to use these products in the right applications allows them to become 'secret weapons' in my pantry."
Spoon in the CORN STARCH
Chefs know that the primary role of corn starch in recipes is as a lump-free thickener—one that works without altering the flavor of the impact ingredients. This flavor neutrality certainly elevates its value, but the product delivers other benefits, as well.
"When used as a coating for frying proteins, corn starch adheres to the moisture from the meat, forming a natural casing. Thus when you fry a chicken tender, the high heat sears in the chicken's moisture and the corn starch creates a crispy golden exterior with a complementary flavor that can be used with any sauce and in any cuisine," says Chef Follese. Think beyond the conventional fried foods to trend-forward dishes like Taiwanese Popcorn Chicken, a popular street food staple at nigh markets and boba shops, or Cayenne Coconut Crusted Chicken.
A little bit of corn starch can go a long way in creating impactful glazes, as well. Use with cold water to mix up a viscous slurry that is added slowly, in small amounts, to the base sauce. "Whether you are making a sweet glaze for doughnuts or a sauce for a stir fry, the magic of corn starch helps to keep your sauce nappe," notes Chef Follese.
Corn starch also can produce tender baked goods. "Because corn doesn't have protein like flour, it blends in perfectly with your flour, while helping to reduce the total amount of gluten," says Chef Follese. "It's a chef secret to soft cakes and soft baked cookies."
Chefs who have long relied on the reputation of Argo Corn Starch for its quality and performance, dissolving easily and delivering twice the thickening power of flour, will be pleased to learn that the brand is back in full supply. "During the COVID-19 pandemic, Argo Corn Starch experienced historic demand, while we also faced a variety of challenges impacting production," notes Jessica Bormann, Business Manager, ACH Food Companies. "We are dedicated to our brands and have invested in our production lines and are beyond excited that Argo is back in stock!"
Pour in the CORN SYRUP
Corn syrup has increased its longstanding go-to value even higher in the face of today's "swicy" trend. "With the complexities of today's trendy sweet and spicy flavors, the heat needs to come through in a balanced way," says Chef Follese. "That's where Karo Corn Syrup can really make a difference in savory applications. Think about housemade barbecue sauces, spicy honey-mustard dressings."
Corn syrup also plays a multi-dimensional flavor role in modern menus, with the color of the product impacting the intensity of flavor, along with texture and visual appeal. "A dark corn syrup will provide a deeper sweetness than a light variety," explains Chef Follese. "In a traditional Kansas barbecue sauce, you might consider using light corn syrup, but if you want a more robust version for a trending Korean barbecue dish, the dark syrup might be a better choice to pair with soy, ginger and rice vinegar flavors."
Karo Dark combines the natural sweetness of pure corn syrup with a small amount of refiner's syrup (a cane sugar product with a molasses-like flavor). It's well-suited for baked goods and other products that benefit from a deeper flavor reminiscent of molasses. Karo Light Corn Syrup, on the other hand, is used when a more delicate flavor is sought.
Savory, Sweet and "Special"
Both Argo and Karo products have roles to play in the modern menu mix of today's foodservice operations. Their versatility and consistency of quality make them pantry musts, especially to highlight the bookends of a delicious meal: starters and desserts. Whether savory, sweet or uniquely "special," these menu categories are influential difference-makers as dining drivers, and these legacy brands can help you deliver signature offerings that command attention.
Savory
"Away from home diners have always held a soft spot for chefs who create something new and unique. As young diners tend to be more exploratory than their elders, giving them a global-flavored appetizer can be a great way to increase interest and boost sales," notes Chef Follese. In addition to the Asian flavors highlighted here, he points to appetizers like a cheese fondue with Hatch green chiles, served with toasted corn tortilla points, can "help chefs cross international cuisine borders with familiar formats."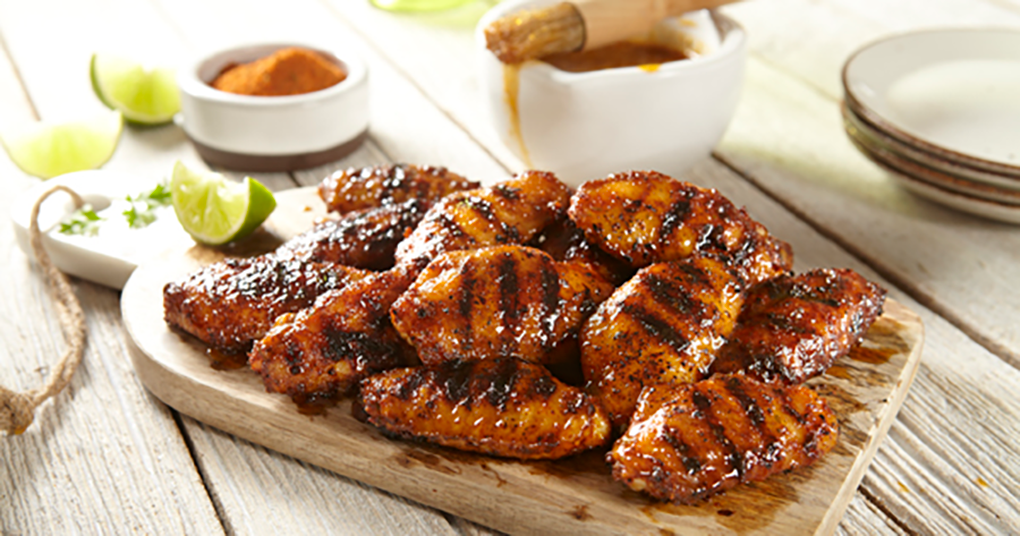 Asian flavors paired with fan favorite wings makes for a highly accessible gateway starter that can draw diners into exploring a new flavor profile. This dish, featuring Argo and Karo, steps lightly with the Thai influence, mixing up garlic, shallots, crushed red pepper, cider vinegar, apple juice, limes, thyme, bay leaves and cilantro.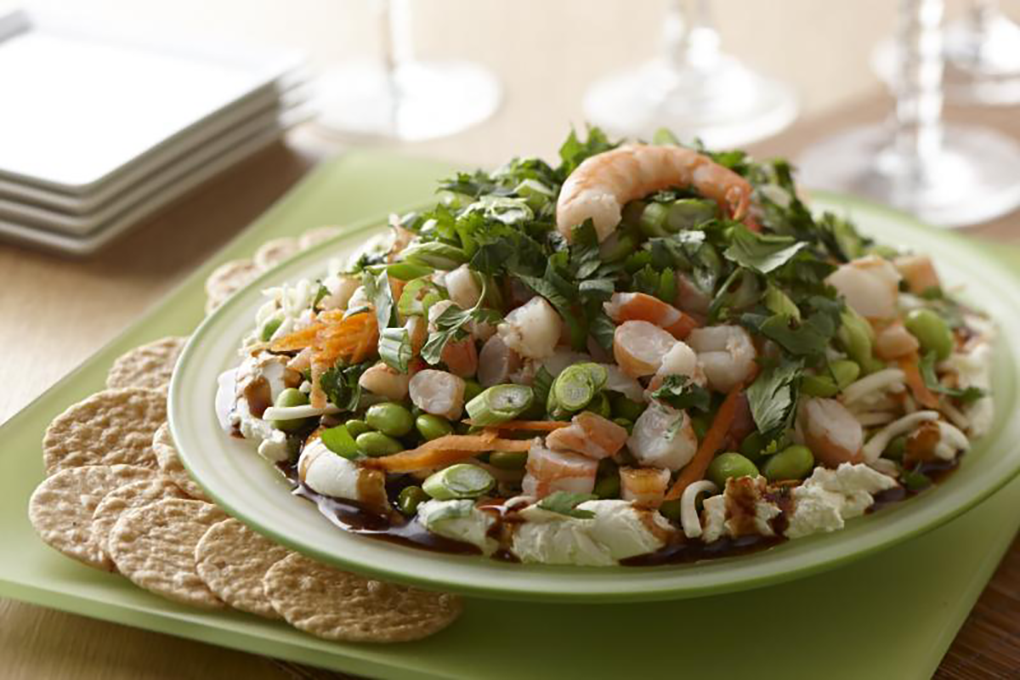 Break away from conventional dips like queso, spinach-and-artichoke or hot crab dip and lean into the popularity of Asian flavors. Featuring both Argo and Karo, the build features cream cheese, Asian sauce, Monterey jack, edamame, carrots, shrimp, green onions and cilantro and can be served with crackers or mini rice cakes.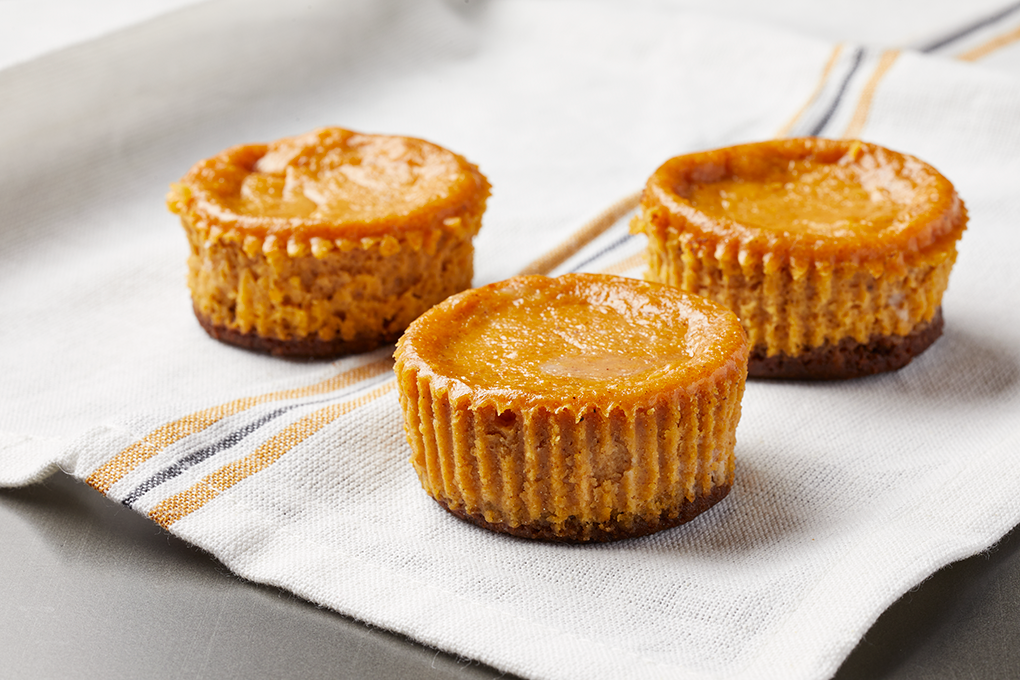 Diners still can't get enough of the pumpkin spice profile each autumn. These savory dessert treats also feature ginger snaps to drive home flavor links to fall and winter holidays. Both Argo and Karo are key ingredients.
Sweet
The "swicy" catch phrase is an easily recognizable portmanteau of "sweet" and "spicy," a trend that continues to pique interest among diners, says Chef Follese. "Swicy foods have that element of surprise and wonder, especially for curious diners who aren't sure how they will react to the combination." The trick, he explains, is about balance and finding the right level of sweetness with the most amount of heat. "Fruits can be an ideal vessel for the swicy trend, because they naturally go together." The Raspberry Chipotle Wings featured here is a perfect example, he notes. "The beauty is that you can experiment with this, swapping in a tropical fruit flavor like mango or papaya, while the heat level can start at jalapeño or go all the way to a Carolina reaper."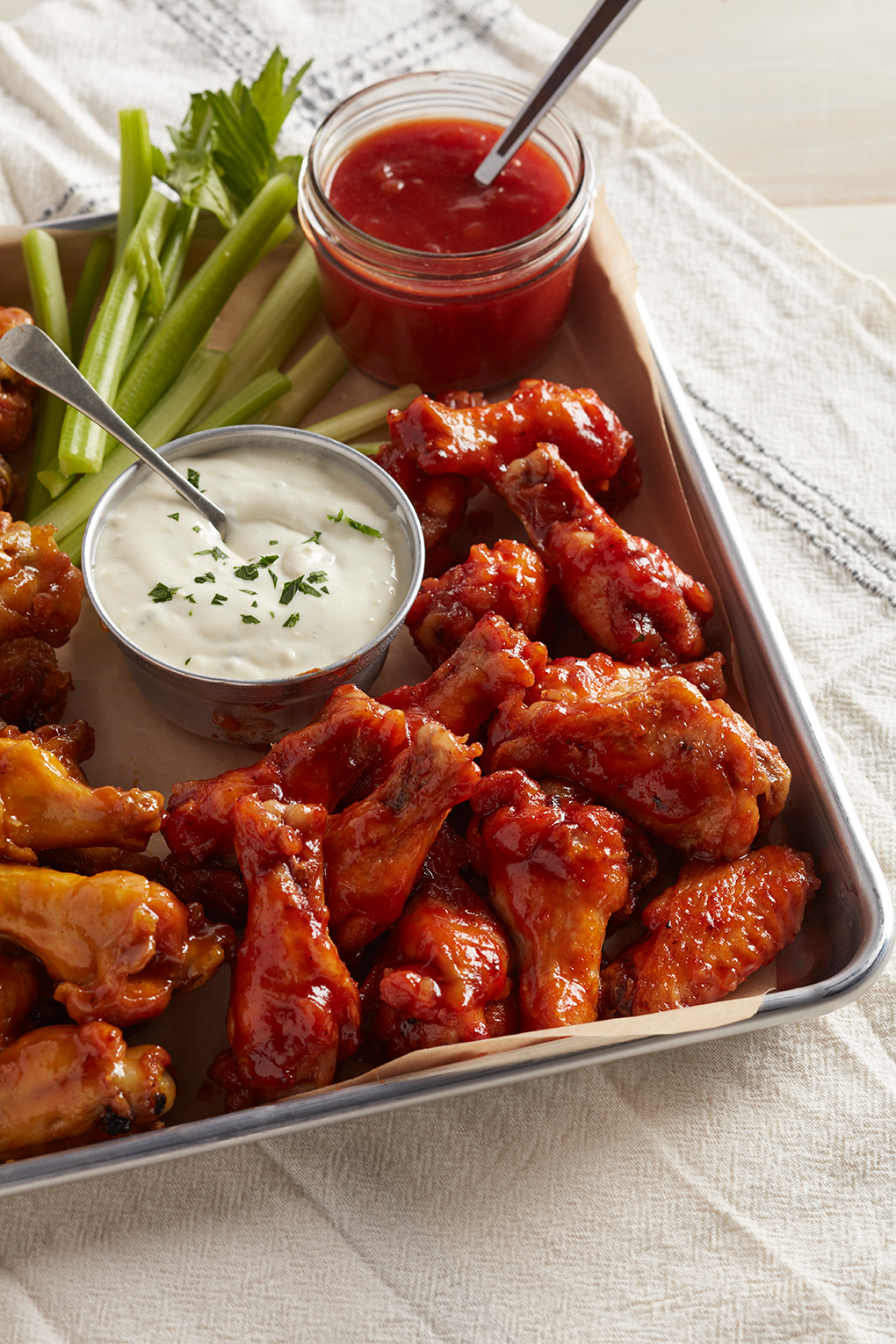 All aboard the swicy train! These wings bring on the sweet heat with a simple combination of hot sauce, butter, raspberry jam and chipotle chile peppers, along with Argo Corn Starch.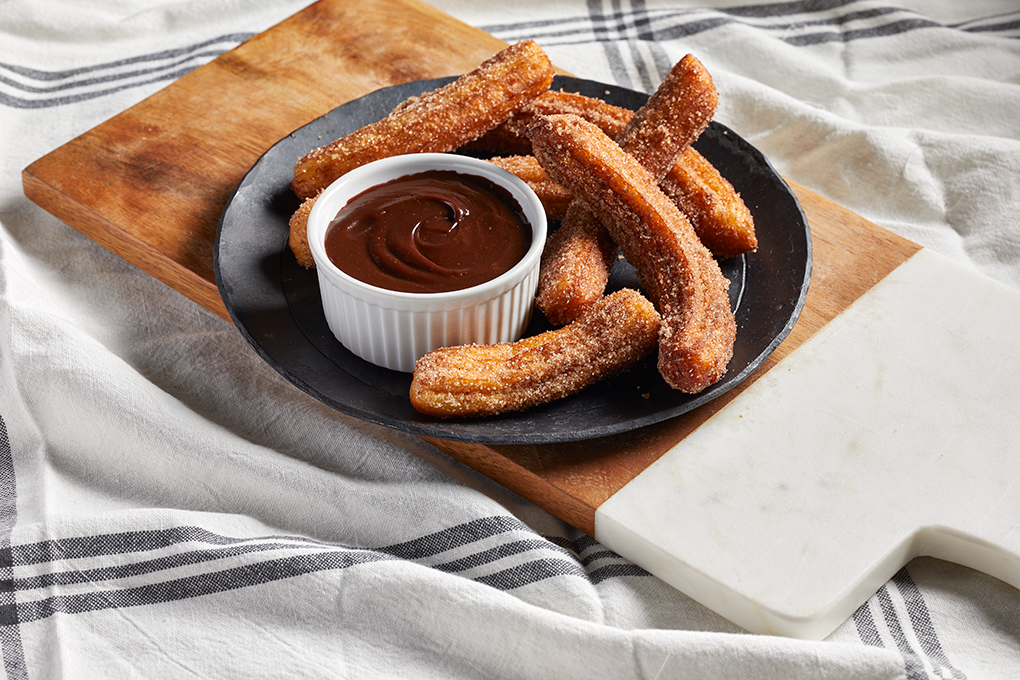 With Mexican-inspired cuisine surging past Italian as the favorite global profile of American diners, churros presents a low-risk entry to invite trial and exploration. This recipe uses Argo to provide a smooth and luscious mouthfeel for the chocolate sauce.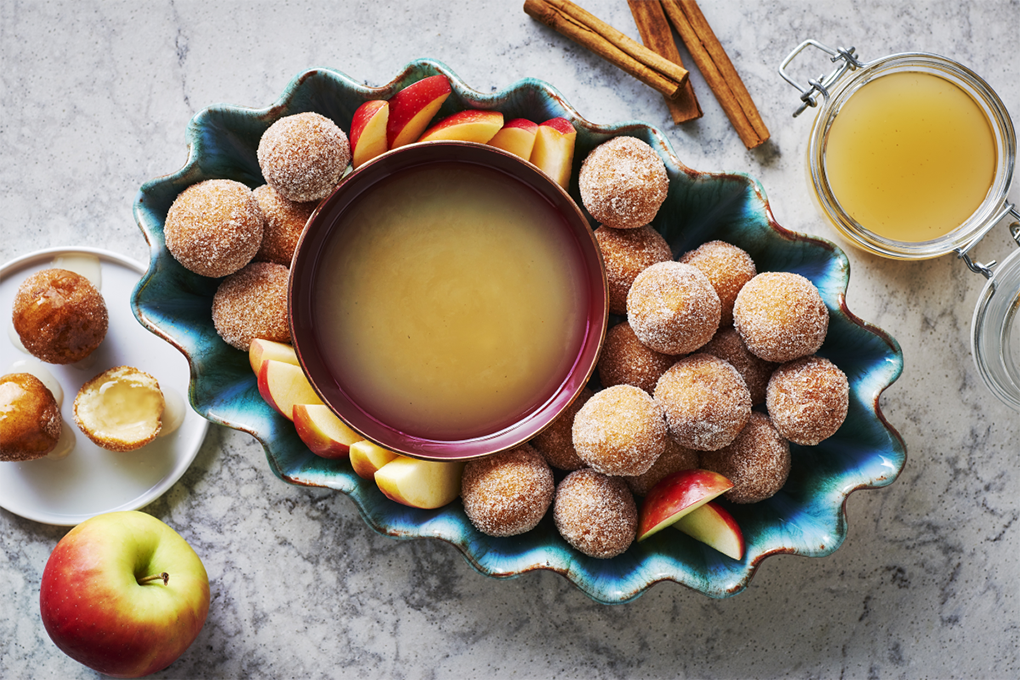 Here's another simple recipe with the potential for big impact, especially during fall and winter. Made with Argo, the sauce can be used as a dip or poured over apple pie or another baked apple dessert.
"Special" Occasions
Shareables, flights and minis were growing trends that paused during the pandemic, but Chef Follese sees renewed interest, picking up where it left off. "I believe more people have come to realize that eating out isn't just about convenience, but about the experience," he notes. For example, minis may have had their roots in smaller, better-for-you portion sizes, he posits, "but now they're about being able to try something new that you wouldn't have on your own—and having a friend along to share it with." This customer need also has prompted a resurgence in dishes like fondue. "It's an ancient cooking technique, but one that's still around for its social factor. And while there is an element of customization to this and other trends, it's the engagement with friends and family that makes it so memorable."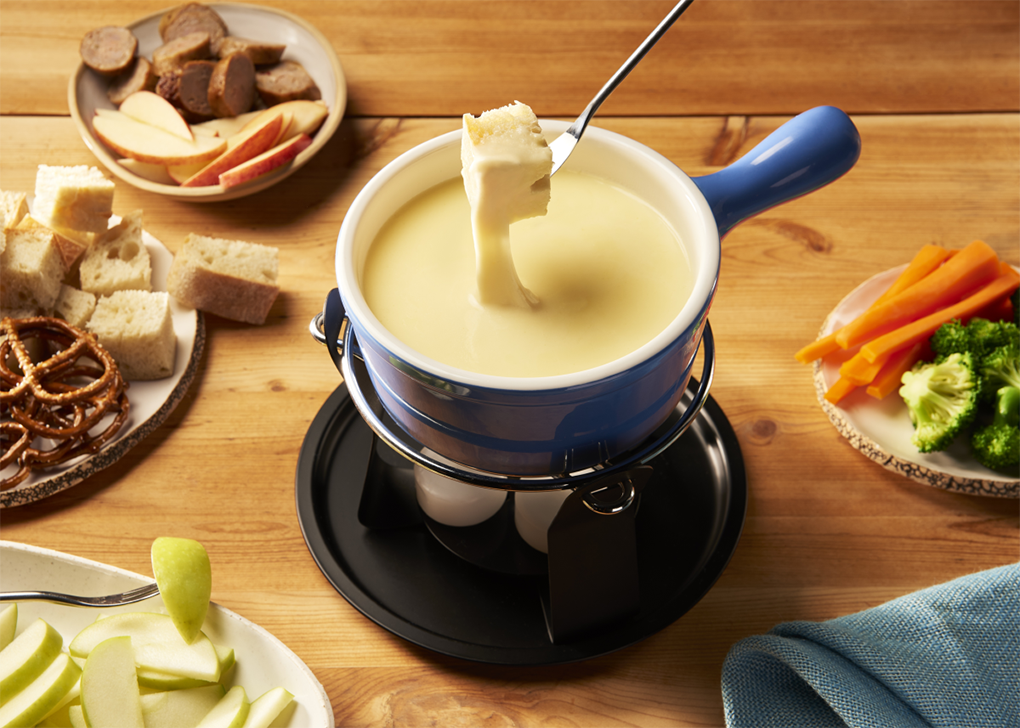 Fondue is one of those dishes whose popularity ebbs and flows across the decades. With growing interest in both experiential menu items and opportunities for customization, we could be seeing fondue make another resurgence.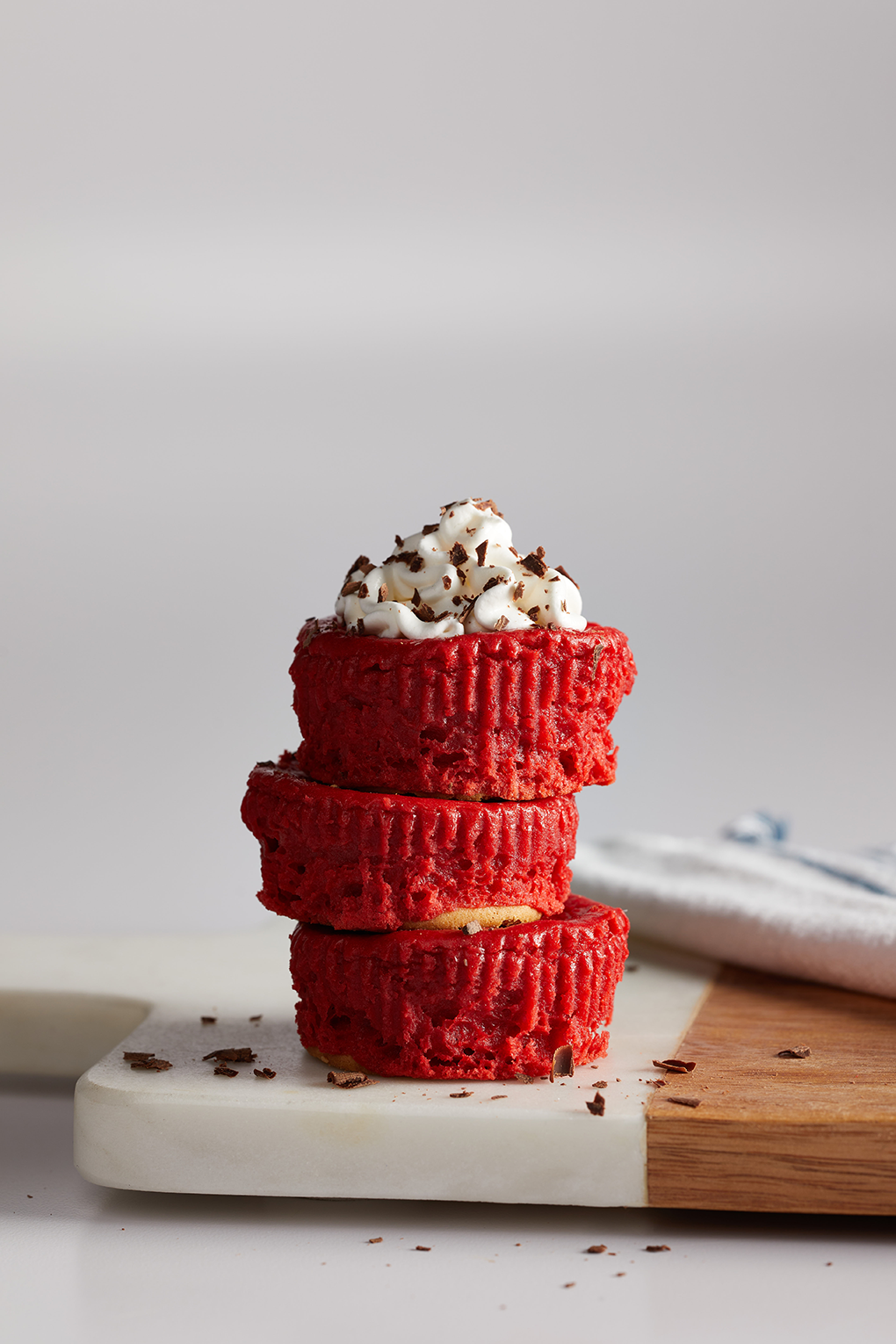 There's something about red velvet cake that connotes an "oh-I-shouldn't" indulgence. Presented as a flight of mini cupcakes, and as a play on cheesecake, makes this version a special occasion treat to enjoy without lingering guilt. Made with both Argo and Karo, it also features whipped cream and chocolate sprinkles to amp up the fantasy.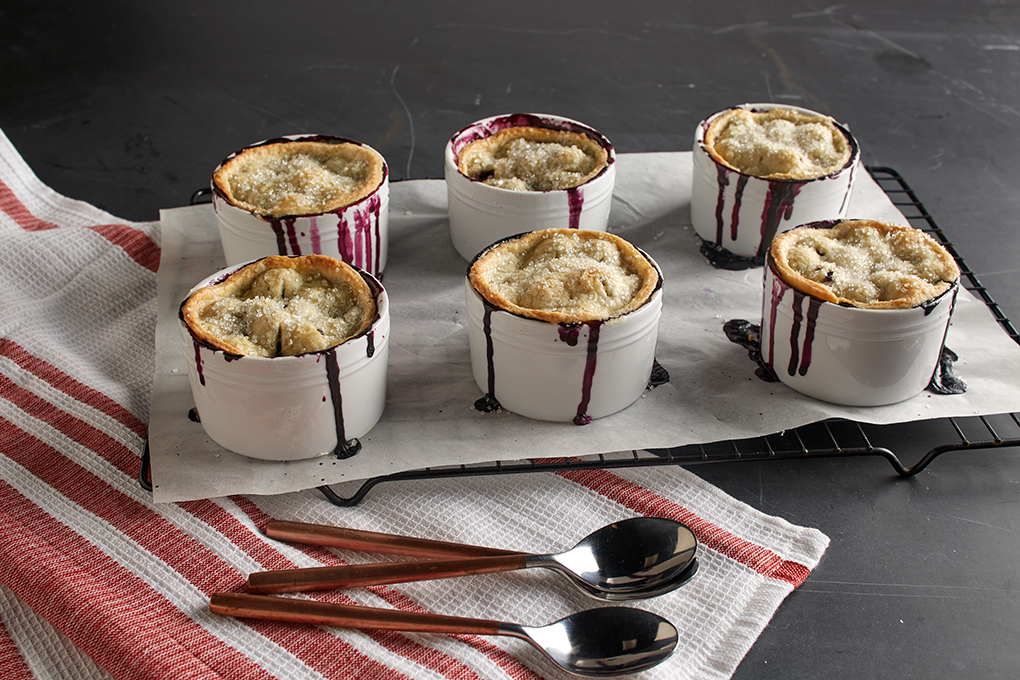 Argo and Karo products are naturally gluten-free, providing valuable peace of mind for both guests and the back-of-house team, says Chef Follese. Whether you menu these as an option for guests with gluten sensitivity or to capture interest among those adopting a gluten-free lifestyle or focus your marketing solely on the mini trend, these small pies, made with Argo, offer versatility and flavor in equal measure.
Put the power of your pantry into action, trusting in the quality performance of Argo Corn Starch and Karo Corn Syrup for both new recipes and longstanding favorites. Visit ACH Foodservice to access menu inspirations and other resources for both brands.
Brought to you by ACH Foodservice