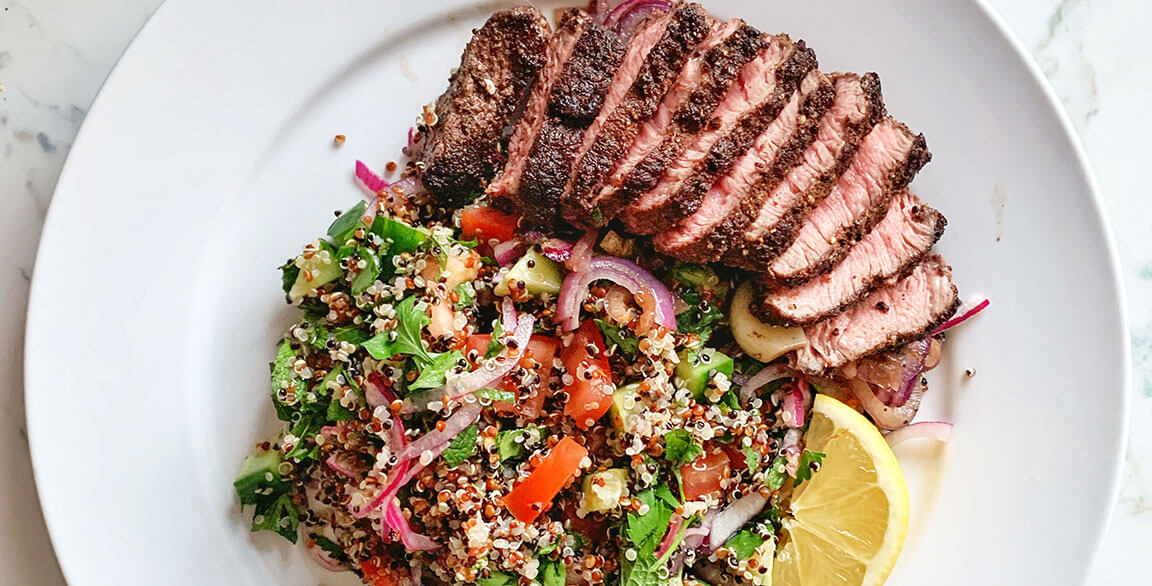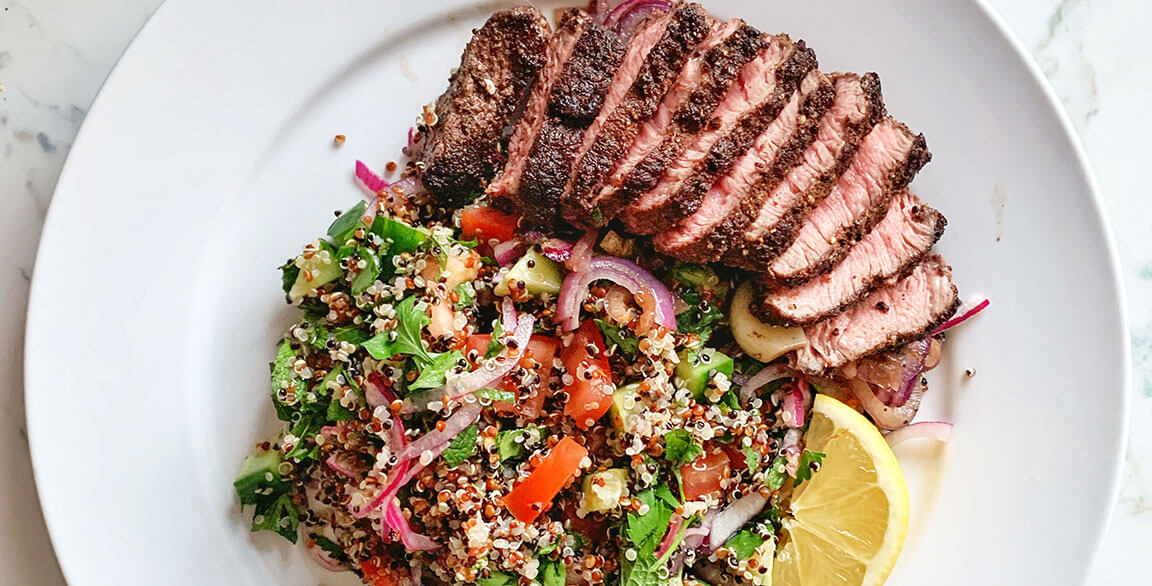 Marinades are flavor workhorses that typically go unsung and overlooked by the consumer, but are rarely underestimated by the chef. They play a dual role: adding layers of flavor, while also tenderizing meats when needed. "When executed properly, marinades can help operators achieve a more consistent, better-tasting product for overall greater customer satisfaction," says Jeff Basalik, senior corporate chef at Newly Weds Foods, Inc., a leading manufacturer of custom food ingredients, including signature marinades.
But savvy marketers are starting to leverage the reputation of certain marinades, giving them credit that may be long overdue. Basalik cites Datassential research over the last four years that shows a five percent increase in menu mentions of buttermilk, a common marinade used in the preparation of fried and other breaded chicken applications. "A buttermilk marinade adds that pleasing tartness to fried chicken that balances well with a rich, crisp coating," he says.
Marinades can also deliver other trendworthy flavor profiles. This includes both longstanding success stories (chimichurri and honey teriyaki, for example), as well as newer kids on the flavor block. Newly Weds Foods offers up trend-forward profiles like Santa Fe (with ancho and serrano chiles, honey, lemon, orange, tomato, garlic, salt, pepper and onion), Citrus Salsa (featuring tomatoes, scallions, garlic, ancho chiles, lemon, lime, cilantro and charred onion) and Adobo Style (showcasing guajillo peppers, garlic, citrus, toasted pepitas and cilantro).
Whether fully appreciated, duly noted or taken for granted by diners, marinades can provide chefs with a deep well of possibility. Here, Basalik shares further insights into their value in today's menu development:
How do signature marinade flavors offer a competitive differentiation across menu applications and foodservice concepts?
"In many simply prepared dishes, such as grilled steak, the marinade may be the only element that transforms a dish into something truly distinctive. An outstanding signature marinade will permeate the meat and drive flavor all the way through a build. This helps operators achieve a strong value proposition, drawing customers and encouraging repeat visits."

"Our approach to innovation is to collaborate with our customers. Using our vast library of functional ingredients and flavors, we custom craft that 'Wow!' blend to seamlessly integrate into an operator's process and menu. For example, maybe you want to add some Argentinian flair to your menu. A chimichurri marinade can provide that flavor profile."

Are marinades still relevant as today's menus evolve to showcase more meat alternatives?
"We've seen lots of new plant-based meat substitutes enter the market in recent years, and those substrates also benefit from a marination step. For example, tofu and tempeh are often substitutes for meat, but don't carry much flavor on their own. They will, however, absorb a good amount of flavor when soaked in a marinade solution or even when one is brushed on. The key is to design a marinade for a specific substrate that would deliver a desired flavor boost and critical tenderizing properties within the allotted marination time."

"Another advantage marinades offer in these changing times is their ability to increase a protein's capacity to retain water. That contribution can be very beneficial in enhancing the taste experience, especially by improving the holding times that are critical for take-out and delivery success."

How does Newly Weds Foods offer flavor support through signature marinades?
"At Newly Weds Foods, we work hand in hand with our customers to understand the purpose, the substrate and the flavor targets for the desired marinade to design something that performs to their needs and standards. As experts in marinade development, we understand all the processes in which flavor can be integrated. For example, an operator may purchase a pre-marinated product from a processor, and we can develop a seasoning packet to be added back of house. This opens up flavor opportunities and gives the operator greater versatility to expand the scope of their menu. We can also work with operators to design a functional marinade that could be applied at the processor level."
Learn more at newlywedsfoods.com