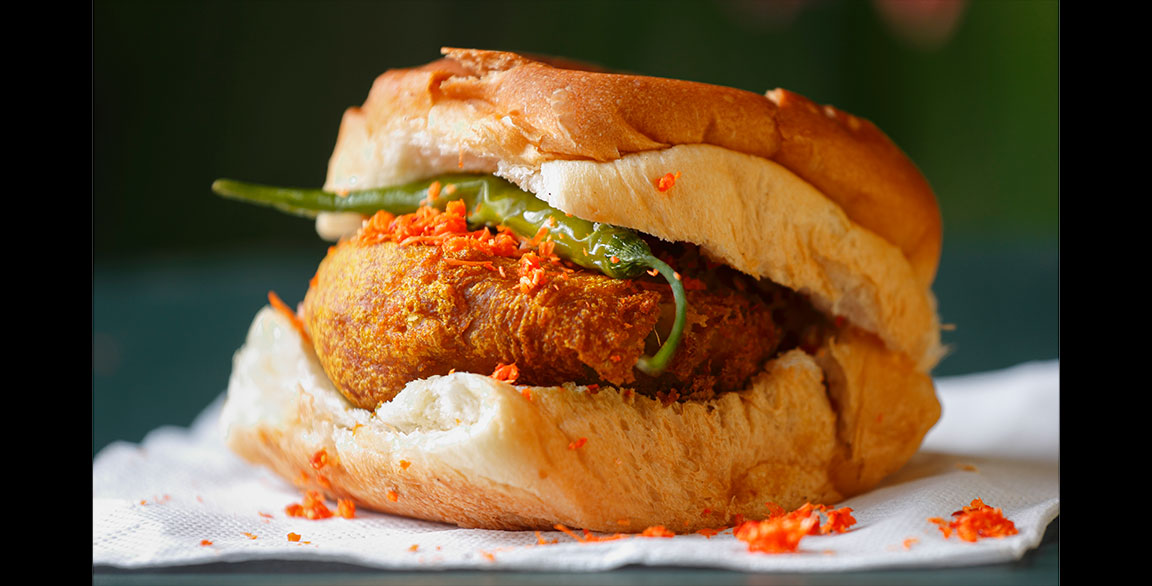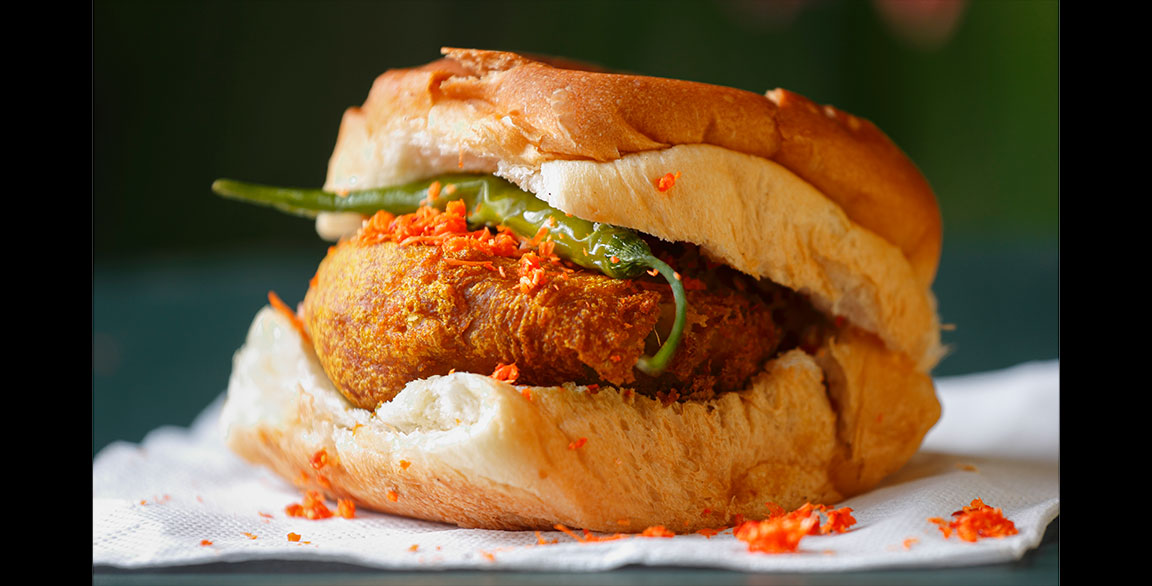 Quick-serve restaurants gained the pole position on the competitive foodservice track during the pandemic, thanks to built-in market advantages of convenience, affordability, speed of service and contactless service. With new consumers visiting their stores, and loyal guests visiting with greater frequency, savvy brands seized the opportunity to sharpen their competitive edge with better mobile platforms, tighter operations and outstanding flavor promotions. Despite these market advantages, quick serve traversed the same speed bumps and pitfalls that other segments have contended with since March of 2020: supply chain issues and labor shortages chief among them. Considering the precarious balance of huge demand with constrained resources in the quick-service segment, when building the innovation pipeline into 2022 and beyond, what type of road-mapping is happening in this space? "The serious issues with supply right now are definitely strangling innovation for a lot of QSR operators, but they are certainly innovating," says Maeve Webster, president of Menu Matters foodservice consultancy. The innovation process has shifted, with operators describing the new normal as an exercise in creativity, nimbleness and patience. "You have to back up your backups, come up with plans A, B, C, D and E," says Scott Uehlein, brand executive chef for Oklahoma City-based Sonic Drive-In, a subsidiary of Inspire Brands, Inc. "It's changed our outlook and our strategy for 2022. It's a much different world today."
LTOs like our Grilled Cheese Double Burger are not breakthrough innovations. They're differentiated and fun. And that's perfect for the times we're in. Scott Uehlein, Brand Executive Chef, Sonic Drive-In
Like many restaurant brands, Sonic is adapting, working further out to give vendor partners more notice and to build in safeguards to ensure a dynamic menu mix underpinned by a reliable supply. "We're looking at our pantry of products to see who has capacity and who doesn't. Are there key ingredients that you can't get? There's a good chance you're going to run into one that is now a problem ingredient. That has changed our approach," says Uehlein. "From a product development perspective, today there are manufacturers who are still doing R&D and some who are now solely working at keeping the lights on. We've gone so far as to screen our menu ideas with vendors to see who has capacity. You have to have frank conversations with your partners, then adapt based on what you have in the pantry and what you're seeing with your vendors." Meanwhile, the show must go on. Consumer visits to drive-thrus have either remained the same or gone up since the middle of last year, according to Datassential. In addition, quick-serve operators are reporting that those consumers are looking to them with increased flavor expectations. "Although our guests never stopped wanting innovation from us, they want even more because they're out of their routine and are seeking more variety or are coming to us with greater frequency," says Uehlein. "So, from an R&D perspective, we haven't come off of true innovation because we need it, but we've slowed projects down. We're working on many different levels covering as many bases as we can." He has described a conundrum that most menu developers are confronting today. But a positive takeaway might be found in Jeff Goldblum's wry observation that "Life finds a way!" in the evolutionary chaos of "Jurassic Park." In this less-dramatic context, it's innovation that's finding a way.
Iteration Innovation
Riffing off the familiar is certainly not a new approach in foodservice, but it's one that is getting keener nuance and greater attention today. "Innovation now is innovation with a small 'i' rather than with a big 'I' in that we're not creating brand-new things—it's taking a format or flavor that you know is successful and that you can support and then iterating off of those, trying to create new experiences," says Webster. "It's what menu developers have to do. It's too hard right now to try and completely change the game and really push the boundaries, because the boundaries are pushing back." Sonic's Grilled Cheese Double Burger was a recent LTO that springboarded from two successful arenas for the brand. "We have a lot of equity in grilled cheese and a lot of equity in burgers," says Uehlein. "It's a grilled cheese sandwich on Texas toast, and it's everything you want in a burger. LTOs like this are not breakthrough innovations. They're differentiated and fun. And that's perfect for the times we're in."
It's too hard right now to try and completely change the game, and really push the boundaries, because the boundaries are pushing back. Maeve Webster, President, Menu Matters
Wendy's, based in Dublin, Ohio, serves up another great example of this type of iterative innovation with its Spicy Big Bacon Cheddar Chicken Sandwich, the chain's latest entry in the fried chicken wars, sporting a crispy chicken breast, American cheese, a creamy cheddar cheese spread, applewood-smoked bacon, crispy onions, bacon jam and a toasted pillowy cheddar bun. "It demonstrates today's style of innovation, extending a successful platform rather than creating something entirely new," says Webster. "It's still creative and compelling. Wendy's is treating the fried chicken sandwich like one of its burger specials—almost like the fried chicken sandwich has become the next burger, with over-the-top toppings and condiments. Everything we're seeing in the burger category, you're seeing here. It's a smart play for them and is doing very well." The quick-serve segment represents a sacred space with loyal patrons. It's familiar territory, often nostalgic, and routine for many. Flavor innovation is traditionally reined in by approachability. "It's safe and mainstream with innovation that is subtle, putting customers at ease so they think, 'I relate to that so I will give it a try,'" says Rob Corliss, chef and founder of ATE culinary consultancy. With the challenges facing the industry today, quick serve has been on terra firma here, giving guests familiar-yet-innovative menus that run parallel to a survival strategy of relying on core items because of supply issues.
"During the pandemic, we have used what we could easily execute," says Barbra Colucci, director of culinary/R&D of Del Taco, an American-style Mexican fast-food chain based in Lake Forest, Calif. "We also want to give our guests the innovation they're looking for." Last April, the brand relaunched its line of Crunchtadas, thick and crunchy corn-shell tostadas, offered with various toppings, including slow-cooked beans, salsa casera, crisp lettuce and freshly grated cheddar. "We relaunched it with new flavors, including freshly grilled carne asada and chicken, innovating around a format we know our guests love, giving them something new and delicious," she says. In a similar mash-up approach to Sonic's Grilled Cheese Double Burger, Del Taco recently rolled out a mash-up that brings together the best parts of a taco with the best parts of a quesadilla. The Stuffed Quesadilla Taco lineup combines cheddar cheese and queso blanco with a variety of savory meats and classic fresh taco toppings. "They're grilled like a quesadilla, then folded and served like a taco," says Colucci. "That's what our guests are looking for: unexpected, fun, recognizable, craveable…at a value."
Check Builders
Perhaps one of the largest shifts in consumer behavior over the last 18-plus months is in eating habits and daily routines. Although the clockless day was installed in the "before times"— with terms like "the fourth meal," "all-day snacking" and "breakfast all day" firmly part of industry vernacular—the pandemic pushed the concept of a snacking society into full realization. "Because of the shift to work-from-home lifestyles, people have more flexibility in their days and more flexibility in their eating patterns," says Corliss. "They're running errands and stopping to get a quick bite while they run those errands. Quick serves are well positioned to answer the demand for those 'off-hour' snacking visits, offering craveable, portable quick bites that are both satisfying and easy to eat on the run."
QSR patrons tend to skew younger, so understanding comfort through their eyes is different than viewing it through the eyes of older demographics. Rob Corliss, Chef/Founder, ATE
Menu items like Del Taco's three newly developed breakfast tacos hit the mark. "Last spring and summer, we saw that people were coming out for breakfast, and we wanted to make sure we were capturing that market," says Colucci. "We're trying to excel in that daypart so we're still putting some serious work behind innovation in this area." The Hash Browns & Bacon Double Cheese Breakfast Taco sports a double helping of cheddar, Del Taco's signature creamy queso blanco, crispy bacon, hash brown sticks and scrambled eggs in a warm flour tortilla. "They're really easy to eat on the go, and really delicious. They're not complicated," she says. "And items like this—with egg and bacon and cheese—always win." With consumer appetite for snacks more voracious than ever, it opens up a safe arena for menu developers to test out more adventurous fare and add in check builders. "It's much easier for a consumer to take a chance with an appetizer/side/snack," says Webster. "If an operator really wants to push the edge and innovate more than they're doing now, they should consider running a tester or snack size. The smaller the item, the lower the price point. Or they can create it as a specific pairing with a very familiar item and make it seem like a natural add-on." Brands like Culver's have had tremendous success with snackable fare—beyond the traditional quick-serve nuggets and fries. This regionally focused burger chain's Pretzel Bites started life as an LTO and moved to a core menu item, with guests enthusiastically embracing the snackable, anytime menu item.
At Sonic, Uehlein refers to snackable items that are easy to add to orders as "ride alongs." A recent example is the Broccoli-Cheddar Tots, warm broccoli and cheddar cheese in a tot-sized crispy coating, served with ranch dipping sauce. "These were a little risky for us; we used them to test the waters," he says. Veg-forward, but still comfort-centric and craveable, they weren't pushed out through any primary messaging—only digital marketing. "They did really well for us and operationally, they were fairly easy to execute," says Uehlein.
Quality Control
Innovation continues to be an imperative because new players pop up in the competitive landscape seemingly overnight. Grocers and convenience stores have upped their grab-and-go game in the last few years, providing consumers with a spectrum of alternate options. Quick serves differentiate themselves through convenience, on-premise dining, legacy menus and brand narratives. Opportunity lies in focusing on the quality of products, which in turn deepens that brand narrative and strengthens the bond with the guest. Corliss points to New York-based Shake Shack and its strategic partnerships with chefs. Shake Shack worked with Milk Bar's Christina Tosi on menu innovation around two limited-edition shakes: a Chocolate-Birthday Cake Shake featuring Milk Bar birthday crumbs, hand-spun with Shake Shack's signature chocolate cake frozen custard, and a Cornflake-Chocolate Drizzle Shake with Milk Bar Cornflake Crunch, hand-spun with vanilla frozen custard and topped with Milk Bar chocolate fudge drizzle and mini marshmallows. "It's a clever way to tie a brand to craftsmanship and artisanship while also running a unique promotion," says Corliss. Shake Shack also ran a smart one-day-only "collab sandwich" with celebrity chef Dominique Crenn in its San Francisco market. Her grilled cheese starred local ingredients: Bohemian Creamery Boho Belle organic cow's milk cheese, Bleu Belle Farm tomatoes, onion jam and Tartine sourdough. Savvy innovation like this crystallizes the brand values that move consumers and then amplifies that messaging in organic, memorable ways.
Corliss calls Chipotle's recent LTO of smoked and seasoned beef brisket a quality-driven play. "It's innovation where they don't have to reinvent anything—it's mainstream. It's close in, but it's still new to a lot of people, and it works with most of the other ingredients on the menu," he says. "It also signals quality: slow-cooked meat that is hand sliced in front of the guest. The visuals are compelling.
Thirst for Beverages
The beverage category is one of the most dynamic in the industry overall, and menu developers in quick serve are in on the action, understanding that a number of factors make this a great place to throw down with more adventurous flavor profiles. "Beverages are higher margin than a lot of other items, so they're worth the effort. They don't require a lot of time or skill to batch—you're not building any drinks on a one-off basis, and you're able to offer your guest a tremendous variety," says Webster. "And depending on your beverage diversity, you can hit many more dayparts with multiple beverages, from snack occasions to desserts." Del Taco's Colucci seized on the opportunity in bqeverage. "We put effort into beverage this year. We weren't doing a lot of beverage development before, but we're starting to build that pipeline," she says. "Our guests are looking for innovative beverages. They want variety. We want to be their one-stop shop."
Del Taco developed its version of the popular boba drink—starting with Sprite Poppers—last year, then adding Lemonade Poppers, with "bubbles" of blueberry- or peach-flavored popping pearls served over ice, and Mini Shake Poppers, with mini versions of Del Taco's cult-classic premium vanilla shake with either the blueberry or peach pearls. "We've done a lot of shake work this year, and we're expanding our strawberry lemonade line because of lot of people come to us for that beverage," says Colucci. "With our beverage innovation, we're trying to hit that 18-and-younger consumer." Despite today's market challenges, innovation clips along. "Menu developers are naturally innovative people—it's what drives them in their job, so there's a force moving that pipeline forward," says Webster. "There's also this radical optimism from consumers, brought on because of the pandemic, where Americans just want things to get back to normal. They just want to get back to not thinking about everything." Part of the escape, she says, is enjoying favorite flavors and forms from quick-serve go-to's while also anticipating new flavor experiences from those places. What this industry has endured in the last 18-plus months and the remarkable innovation that still manages to spring forward is miraculous. Years ago, all eyes were on the emerging fast-casual segment, watching as they sped up the pace of innovation and shook things up throughout the industry. Now, all eyes are everywhere, watching market forces play out and seeing brands bend and shift, moving both proactively and reactively as needed. To gauge consumer behavior, interest in comfort fare versus adventure, healthy versus indulgent and so on…watch this space. Quick serve has a beat on the American psyche more than any other segment.
We're starting to build that beverage innovation pipeline. And we're trying to hit that 18-and-younger consumer. Barbra Colucci, Director of Culinary/R&D, Del Taco