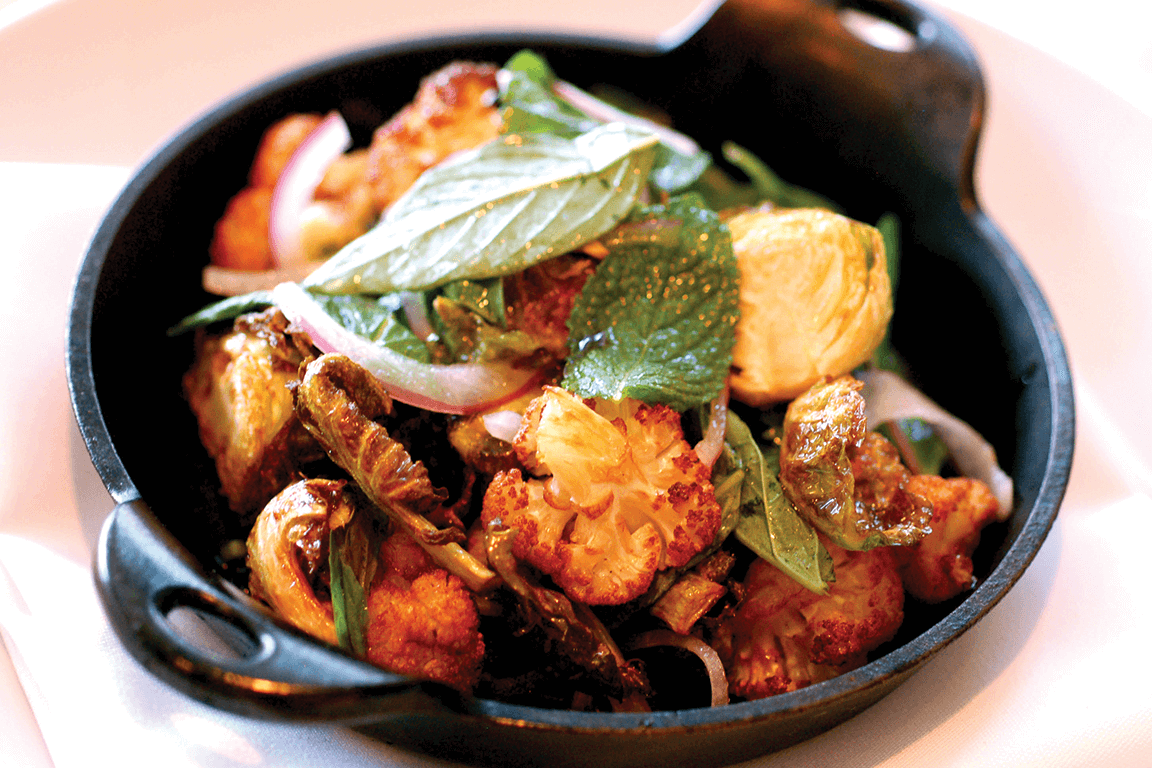 By Rosalyn Darling
March 3, 2023
The flavor profile of Thai cuisine, when broken down into its main flavor components—spicy chiles, tangy citrus and umami-rich sauces—easily complements other global cuisines that also have these components. Thus, these elements can be swapped out for an innovative, yet approachable globally inspired dish. Understanding this concept can open up a world of flavor mash-up possibilities.
A tried-and-true example of this is the blending of Central and South American cuisines with Thai cuisine. They have these same main components of spice, citrus and umami, and so this global mash-up has long been a winning flavor pairing. In terms of ingredient swaps, instead of using Thai bird's eye chile, with its bright, intense heat, consider trading it out for the smoky spice of guajillo or the citrus spice of aji amarillo. It's a simple substitution with a definitive change in flavor profile.
Moroccan and Indian cuisines offer sublime mash-up opportunities with Thai flavors and ingredients, too. Many dishes in these cuisines feature similar spices (turmeric, preserved citrus, etc.) so why not play up these complementary ingredients for a fusion play of North African, Central Asian or Southeast Asian?
By swapping out a couple ingredients in their main menu components, operators can add a global twist t without alienating their diners. For example, a steak with chimichurri can easily be transformed into a Thai steak bowl with a foundation of cilantro-lime jasmine rice and the addition of fresh ginger and fish sauce to the chimichurri. The same could be said for a fried chicken sandwich—simply add a Thai sweet chile slaw to the sandwich and now you've introduced fun global flair to a classic American handheld.
3 MENU IDEAS FOR THAI MASH-UPS:
Thai Walking Taco: Crispy shrimp chips topped with Thai chicken larb and cilantro lime crema
Massaman Curry Pot Pie: Chicken, vegetables and coconut milk simmered with warm Thai-Indian curry spices for a hearty stew, baked in a ramekin topped with a flaky pie crust until golden
Thai Tandoori Chicken: Chicken thigh marinated in Thai red curry sauce and roasted in a tandoor oven; serve with saffron basmati rice, a cool coconut yogurt sauce and Thai ginger-lime chimichurri