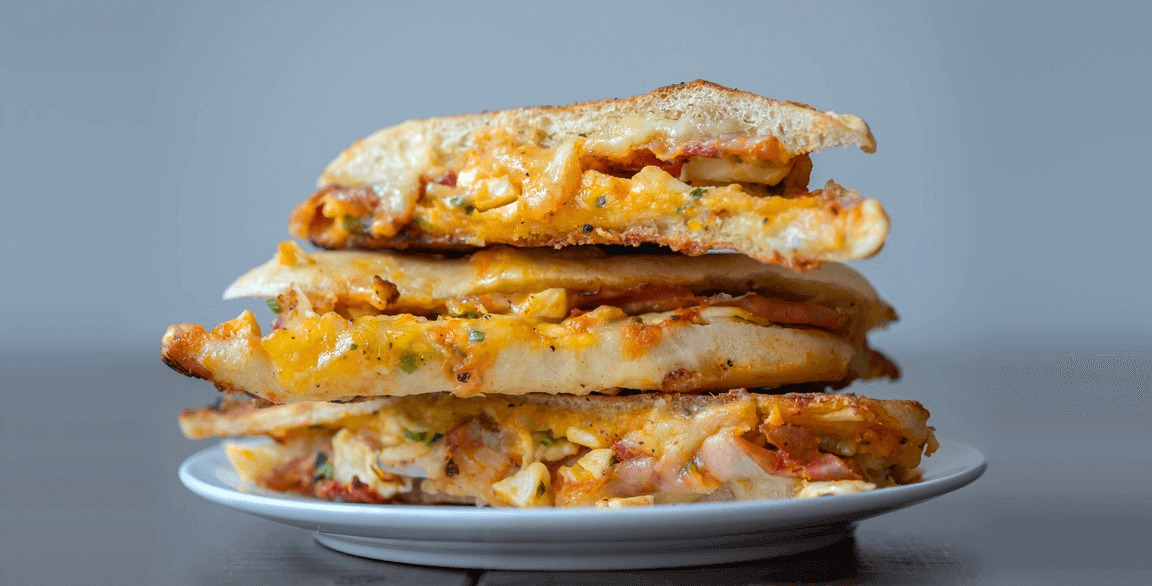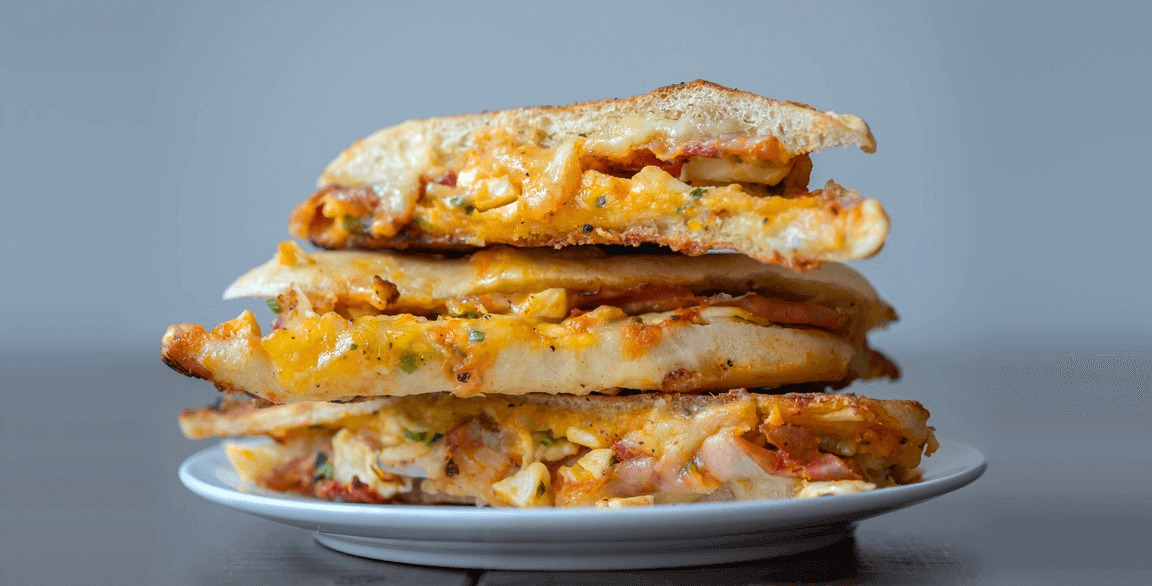 By Rob Corliss
April 14, 2022
Breakfast sandwiches are mainstays in the morning routine. To introduce bold strokes and amplify the flavor experience, incorporate heat into classic sandwich builds, waking up tastebuds and energizing a.m. routines—much like a jolt of caffeine from that first cup of morning coffee.
Kick up flavor with a judicious interplay of multiple heat components for dynamic results. Here, we break down breakfast sandwich builds, lacing each component with tantalizing levels of heat applied with modern flavor approaches.
ADD HEAT TO…
Bun Carriers
A powdered infusion or topical application of dried chiles or global spices creates an initial color sensation introducing flavorful heat on bread, buns, biscuits, croissants or bagels.
Condiments/Sauces/Toppings
Create intriguing complexity via a spicy relish, aïoli, ketchup, mustard, salsa, hollandaise or gravy. Deliver a signature touch by offsetting the sweetness of a maple glaze or fruit jam with chiles or a fermented pepper mash. Butter a toasted bun with fiery clarified butter. Add texture with toppings of pickled or roasted chiles.
Main Proteins
Heat-spiked eggs, meats, bacon or sausage help boost classics. Infuse seasonings into coatings, rubs or topical finishes for distinctive flavor.
Cheese
Cheese or a cheese sauce permeated with heat accentuates the luscious melting indulgence. Look to horseradish, habanero, ground ancho or Cobanero chile flakes.
TRY THIS:
The Crusher: Spicy (hot paprika, black pepper, hot sauce) boneless country-fried pork chop, white American cheese, fried egg, cherry peppers, smoked jalapeño gravy, Kaiser roll
Jack Hammer: Espelette chile (powder) and fontina cheese folded omelette, jalapeño-bacon-apple jam, buttermilk biscuit
Carpe Diem: Spicy chicken sausage crumbles, soft-scrambled eggs, fried shoestring potatoes, habanero cream cheese-Mornay sauce, toasted sub roll
ON THE MENU:
This Little Piggy Went to China: Scallion cheddar biscuit, sunny-side eggs, Sichuan pork sausage, chile-garlic-chive sauce, smoked blueberries
Little Goat Diner, Chicago
The Vegan One: Just Egg, vegan-smoked Gouda, blue oyster mushroom hash with maple-Sriracha syrup on Flourhouse English muffin
Mike & Patty's, Boston
Texas Brisket Egg Sandwich: Cage-free fresh cracked eggs, smoked beef brisket, cheddar with smoky chipotle aïoli on a new jalapeño-bacon gourmet bagel
Einstein Bros Bagels, based in Lakewood, Colo.