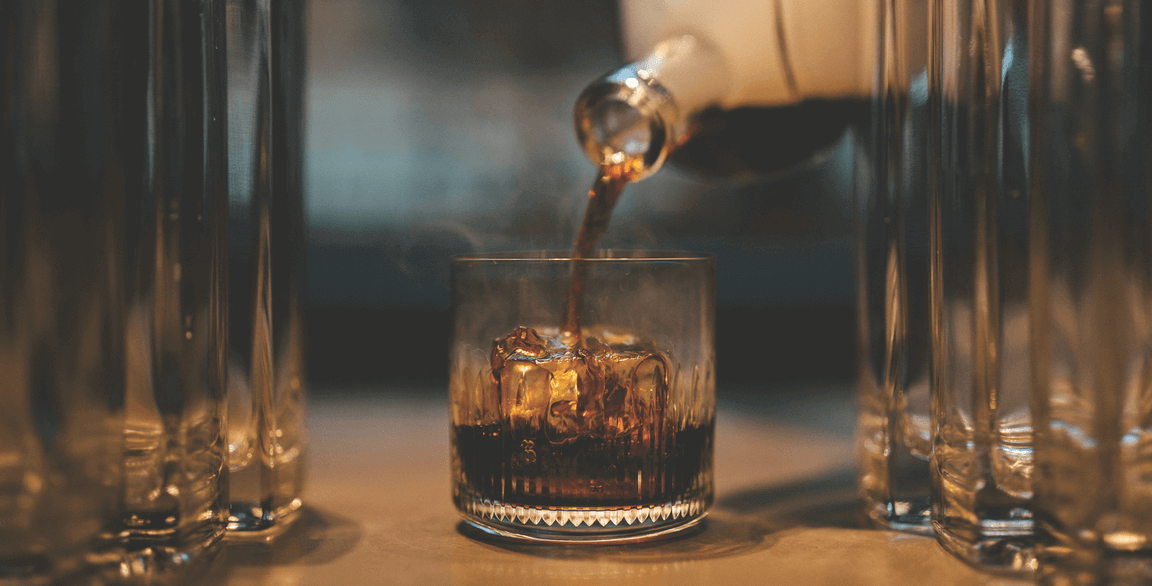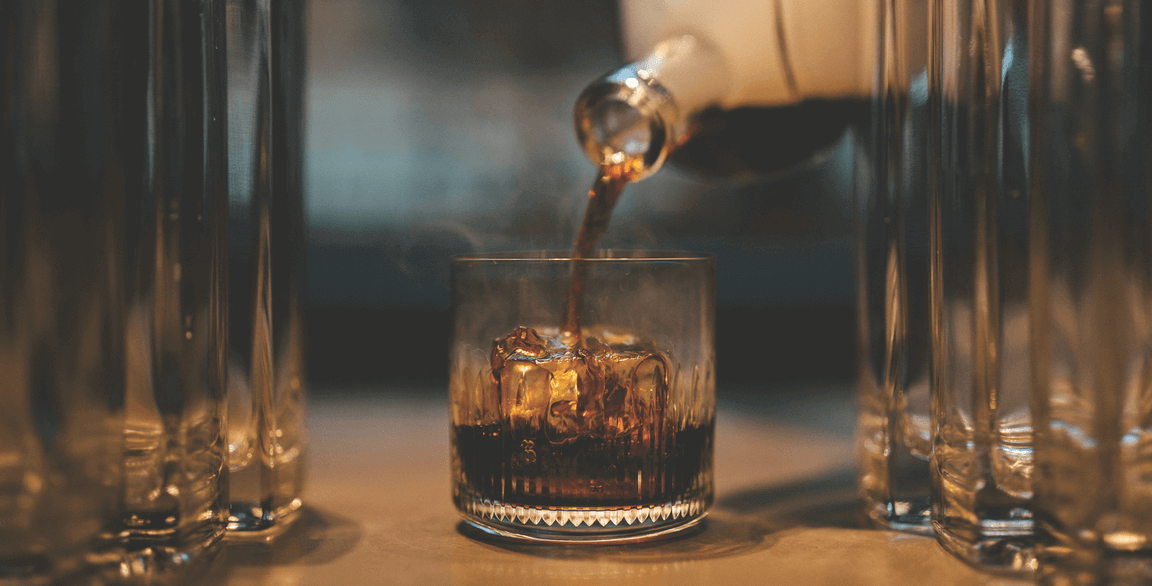 By Katie Ayoub
February 15, 2022
Cold coffee consumption will overtake hot coffee by 2030, predicts Peter Giuliano, executive director of the Coffee Science Foundation, the research arm of the Specialty Coffee Association. Starbucks is already reporting the domination of cold beverages in its portfolio, which make up 74 percent of total beverage sales, with much of that demand credited to the success of the company's cold brew, nitro cold brew and iced shaken espresso. More evidence comes from the National Coffee Association, finding cold-coffee beverage consumption up 23 percent since January 2021 and up 60 percent since first polled in January 2014. This significant shift in American coffee culture is remarkable when you consider how deep the rituals run around a steaming cup of morning joe.
"The coffee segment still continues to see phenomenal growth in this country, so the need for innovations, new drinks and new flavors that really make cold-coffee offerings stand out in a huge sea of competition is key," says Mike Kostyo, trendologist with Datassential. That competitive spirit, coupled with driving consumer interest, propels next-level creativity in this category. Kostyo points to two significant factors that have fueled interest and innovation in cold coffee. "People were at home and not going to coffee shops as much, so they were looking to recreate interesting beverages that they could typically only get at a cool coffee shop," he says. Foodservice operators were watching consumers fend for themselves at home, creating TikTok-worthy concoctions and frothing up social media enthusiasm for over-the-top, fun beverages. "How do operators compete with that?" poses Kostyo. "How do they make coffee drinks delivery friendly? How do they get these consumers, who may have bought a home Nespresso machine, to come back to foodservice? How do operators generate excitement about their offerings?" The answer is dialed-up innovation. Younger consumers—those heavy users of social media and big fans of fun, unique beverages—are the cold-coffee aficionados. "They're the ones driving this trend, and they're the ones who restaurant operators should be thinking about when developing their cold-coffee menus," says Kostyo.
The opportunity stretches further than simply adding a great cold-coffee drink to the coffee and tea menu. It's about introducing intentionally crafted coffee-centric beverages, and, whether they're boozy or nonalcoholic, serving consumers finesse of flavor and/or thrill of experience. Look to Gregorys Coffee, a New York-based roaster, retailer and café, which calls on the floral trend and leverages the growing interest in plant-milk alternatives, infusing its cold brew with lavender and honey, then blending it with unsweetened hemp "milk." In Arlington, Va., Rāko Coffee Roasters serves a signature iced Volcanic Black Salt-Vanilla Latte, with a double shot of espresso, housemade vanilla syrup, milk and coarsely ground volcanic black salt, which delivers as both a surprising flavor and a textural element. Agnes Café & Provisions in Houston leans on coffee to express its all-day café vibe on the cocktail menu. Its Espresso Milk Punch stars bourbon, dark rum, espresso, milk, brown sugar and vanilla.
---
Cold Coffee's Cool Factor
Social media is a powerful driver in the cold-coffee category, fueling excitement among younger consumers, in particular. Influencers on Instagram and TikTok wield the power of those platforms with just the right amount of outrageous playfulness, inspiring an adventurous spirit in their followers.
The Strawberry Cheesecake Iced Latte is a recent example. Born on TikTok, it delights viewers with specialty ice cubes that are shaped like hearts and made with frozen strawberries. Vanilla syrup, espresso, creamy strawberry foam and a sprinkle of strawberry powder round out the very pink drink. Another internet star, the Waffle Coffee, features chilled almond "milk," maple syrup, cacao powder, chaga mushroom powder and a double shot of espresso. A garnish of a waffle slice, ready for dunking, gives it instant social media swagger.
"The younger generation sees premium coffee beverages as a form of status," says Jess Bograd, director of R&D, CSSI Marketing + Culinary. While traditional coffee flavors aren't going anywhere, she says, young consumers are always on the lookout for the next big thing. "This opens doors for next-gen flavors," she notes, pointing to the recent success Starbucks enjoyed with apple crisp- and juniper-flavored coffees.
---
Coffeehouse Innovations
A sweep across the landscape of modern coffeehouses shows an enormous third wave of innovation in the cold-coffee category that can be best classified as coffee mixology. Innovative nonalcoholic concoctions demonstrate a leveling up of the whole beverage experience. "Do you do a rim, do you do a garnish, is there some sort of inclusion that takes it to the next level? That's really what sets these beverages apart," says Kostyo. "And that's why we see so much interest from younger consumers; they love those over-the-top experiences."
Vesta Coffee Roasters in Las Vegas menus progressive flavor combinations while keeping the quality of the coffee experience in sharp focus, a common value shared among innovators in this space. Its seasonal offering, called Black Magick, is a riff on the Thai black sugar ice cream bar. Served cold, the drink features housemade black sugar syrup, half and half, Goosebumps Espresso and a dredge of black sugar. SPRO Coffee Lab is a food truck in San Francisco that menus coffee-themed "experimental mocktails," promising a fierce garnishing game despite its to-go format. Served "on the rocks," its Cold Fashioned sports cold brew, orange bitters and gum syrup and is finished with a flamed orange twist and a Luxardo cherry. The Sangria stars cold brew, peach bitters, raspberry gum syrup and a tumble of frozen berries.
At Rāko, the Coco Spritz is an Insta-worthy play on the espresso tonic, with housemade coconut-infused simple syrup, a double shot of espresso and soda water. "It's beautiful to watch. We pour the espresso and simple syrup into the soda water, then mix it with a straw. The drink is super light and refreshing," says Lisa Gerben, co-founder of Rāko.
Meno, the New York outpost of a Chinese coffee and tea bar, showcases a first-to-market opportunity with its menu of coffee juices, each featuring a glass of juice (orange, pineapple or lemon) topped with cold coffee and garnished with lemon or lime. Starbucks Reserve Roastery in Chicago runs with the citrus theme, but moves coffee into larger focus with its Orange Coffee Tonic, a blend of cold-brew coffee, chai, tonic and lemon-orange cordial. And at the newly opened Kefi Streetside Cafe in Bradenton, Fla., the Espresso Soda is a double shot of espresso with blood orange juice and sparkling water.
---
Crafting Coffee Cocktails
"The opportunity is wide open to accelerate this trend on cocktail menus," says Tony Pereyra, bar and beverage specialist with The Spirits in Motion consultancy. "Simple approaches hinge on creating coffee syrups or tinctures that can be used in recipes for the 'right' coffee kick. Fail-safe options include a fun riff on an espresso martini or adding a cold-brew coffee syrup plus a dash of chocolate bitters to an Old Fashioned."
Indeed, the espresso martini seems to be enjoying a renaissance of sorts, but with creative touches ensuring a modern experience. Miss Carousel, a cocktail bar and lounge in Houston, serves the Nitro Express-O-Tini on its newly launched menu of '90s club cocktails. The drink features vodka, Averna amaro, coffee liqueur, stout and cold brew. "We have this cocktail on a nitro tap, and nitrogenizing it gives it a cascading effect—a nice crema on top and a velvety mouthfeel that you wouldn't get from a regular espresso martini," says Morgan Weber, beverage director.
Genever cocktail lounge in Los Angeles menus a boozy coffee drink that Kelso Norris, beverage director, refines into a non-alc version with one move. "The Dude in HiFi" features coconut gin, lambanóg (a Filipino palm/coconut liquor), horchata-infused coconut "milk," coffee liqueur, cinnamon and nutmeg. To turn it zero-proof, the spirits are replaced with cold brew.
Kathy Casey, owner of Kathy Casey Food Studios-Liquid Kitchen, created a cocktail for the Rooftop Terrace Bar at the University of Pittsburgh's University Club called the Seafoam Cold Brew. This fun coffee cocktail features Jim Beam, Skrewball Peanut Butter Whiskey, mezcal and cold brew, and is then topped with salted "seafoam" cream and freckled salt (a custom blend of Himalayan pink salt, black lava salt and mini hibiscus crystals). "Salted cream and cold coffee are great together—just like coffee and bacon are great together," she says, pointing to the flavor innovations driving this category.