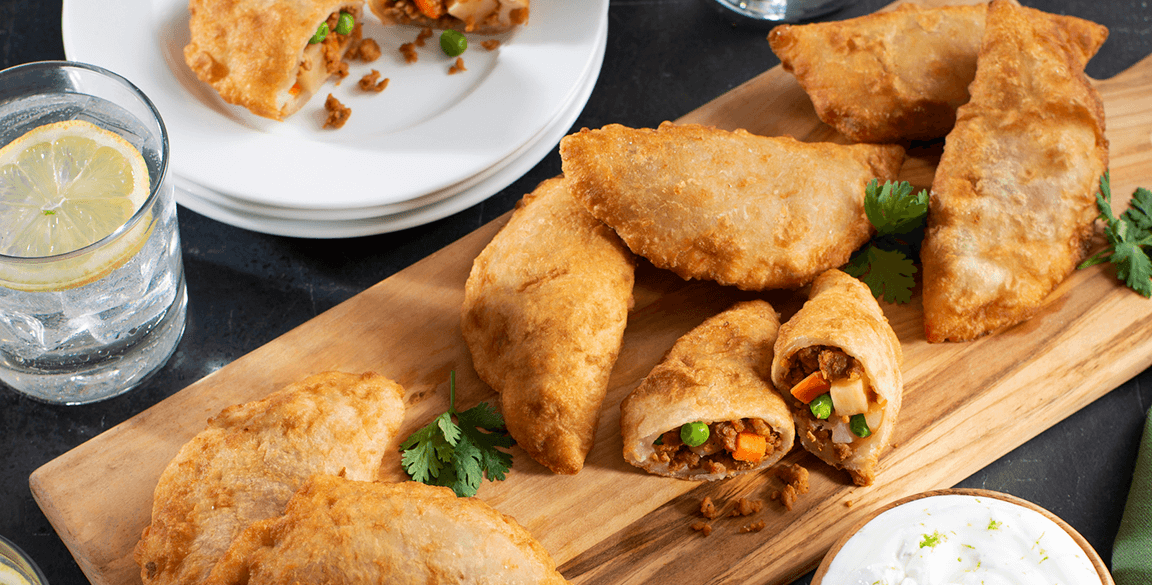 By Flavor & The Menu
December 12, 2022
The ongoing embrace and influence of global cuisines by diners and operators alike naturally brings a wide range of plant-forward dishes to today's menus. But many of the most popular signature dishes that cross different restaurant concepts are built around animal proteins. Think banh mi and Cubano sandwiches. Burgers with global profiles like teriyaki, Korean barbecue and Mediterranean. Pad Thai, jerk-spiced salads and flatbreads.
Operators who seek out flavorful, craveable plant-based protein alternatives for use in global preparations can leverage numerous advantages. Topping the list is attracting flexitarians. In its 2021 Plant-Based Protein Study, Mintel found that 86% of consumers who order plant-based proteins don't identify as vegan or vegetarian. Similarly, 42% of consumers choose to eat a plant-forward meal at least once a week—a growing demographic, up from 34% in 2018. Offering more vegan/vegetarian items on the menu also helps to eliminate the veto vote, thereby offering a menu that's more inclusive of all lifestyles.
Gen Z, wielding its expanding dining autonomy, is expected to drive the continued growth of plant-based foods in retail and foodservice, finds The NPD Group. Along with Millennials, they are turning to a variety of protein analogues, flavor profiles and formats in reflection of their values around sustainability, animal welfare and health, as well as their interest in world cuisines.
For operators, ingredients that can do the heavy lifting of multiple menu applications are highly prized. Beyond versatility and SKU optimization, products that are easy to use reduce labor costs and kitchen stress.
Meeting both front of house and back of house priorities, Gardein™, the meat-free line of plant-based proteins from Conagra, ticks all the boxes.
The Gardein line, which was founded in 2003, has name recognition as a well-regarded consumer favorite. But the line also features nearly 30 products specifically for foodservice, offering operators plant-based alternatives for chicken, beef, sausage and crab, along with a number of bean-based items, all in an array of forms, including patties, crumbles, strips, filets, tips and more.
"Gardein's established grocery presence allows chefs to provide their customers with a product they know and enjoy," says Patrick Phillips, Conagra Development Chef. He points to the "accurate flavor profile" of the different proteins in the line as a key point of differentiation from the competition. "We are able to produce a product that tastes like the item it replaces, without using strong flavorings and seasonings to mask an undesirable taste," Phillips explains. "This allows the chef to simply incorporate Gardein products into any flavor profile."
Five Global Inspirations Using Meat-Free Gardein Products
Plant-based dishes must be craveable to be worthy of coveted menu space. Gardein products offer chefs a long runway for innovation. Here are five global inspirations.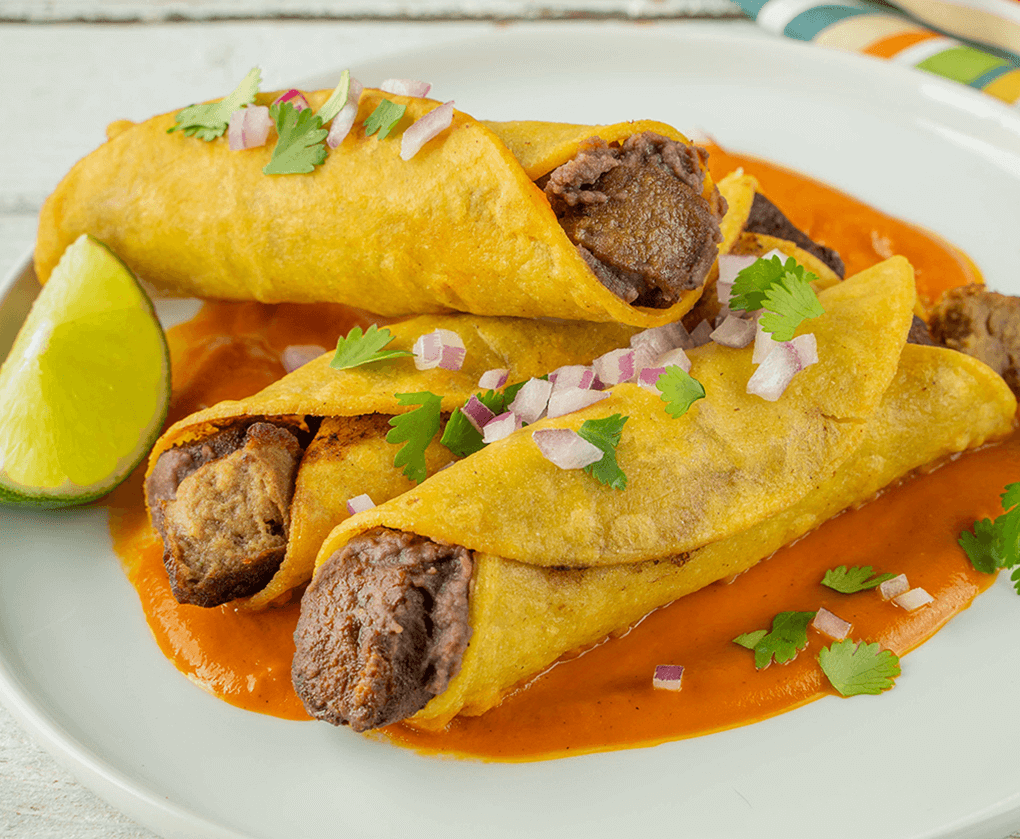 The Gardein Plant-Based Be'f Tips at the center of this dish can be browned, making it a great plant-based alternative for deep-fried taquitos, says Phillips. "They provide the depth of flavor and appearance that is expected of a beef taquito."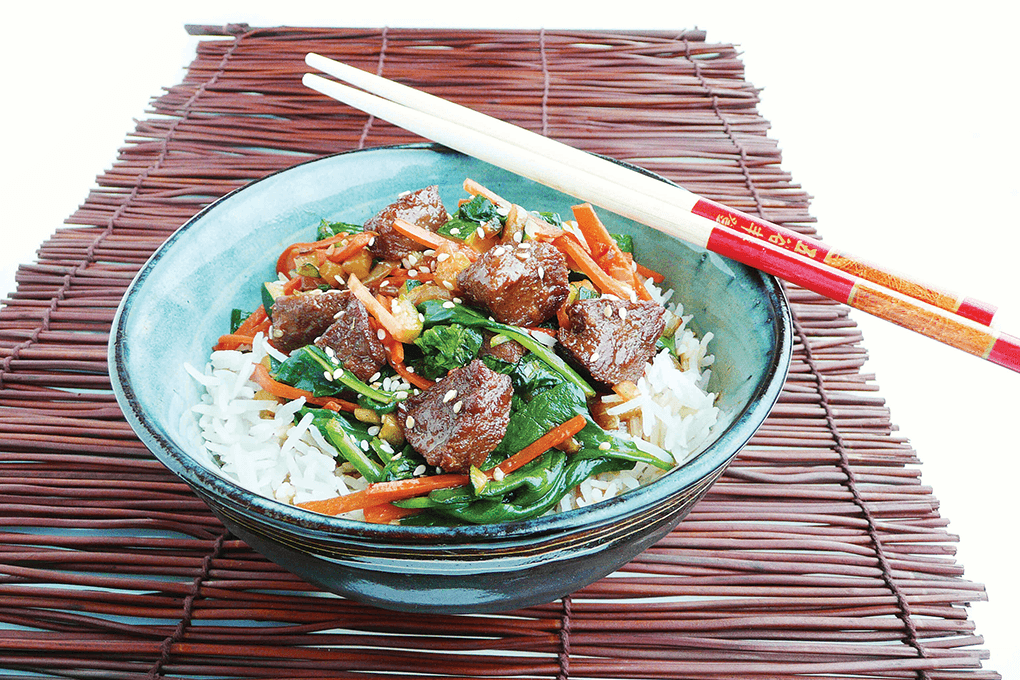 The ability to be caramelized on all sides makes Plant-Based Be'f Tips equally appropriate for a rice bowl like this option that leans on the Korean pantry. Plus, notes Phillips, operators can save on labor and reduce waste using this pre-cut item, instead of breaking down a larger cut of beef.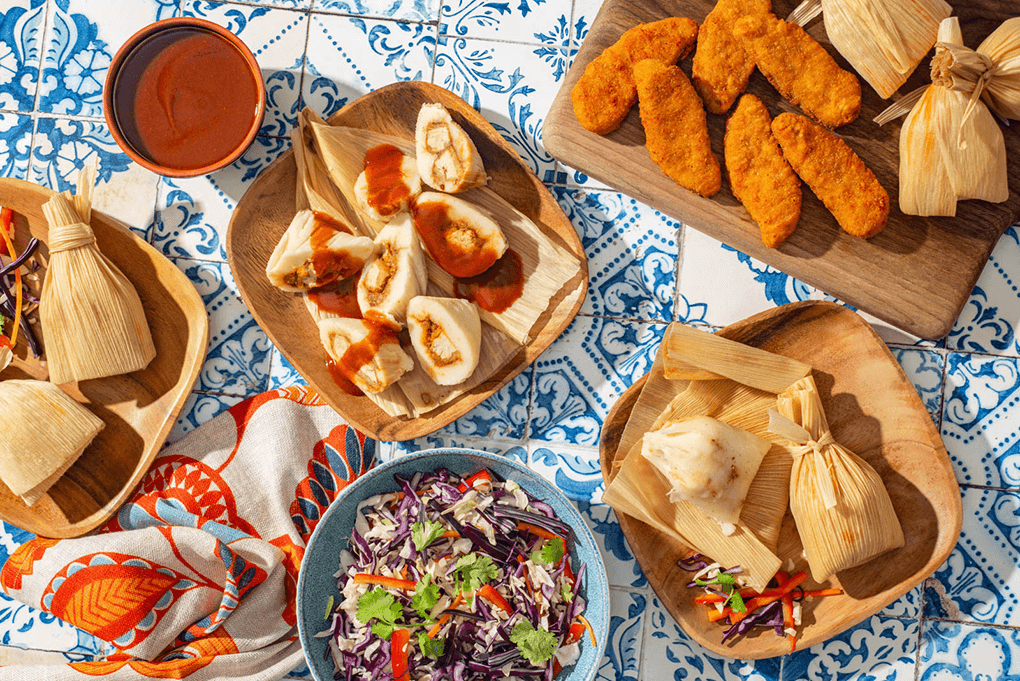 Ultimate Plant-Based Chick'n Tenders boast a crispy homestyle breading that absorbs sauces, while maintaining its form. "This allows for a true melding of flavor and texture," says Phillips. Here, the product is fried, cut into pieces and then cooked in a rich sauce of onions, garlic, vegetable broth, tomato sauce, chipotles, chile powder and cumin.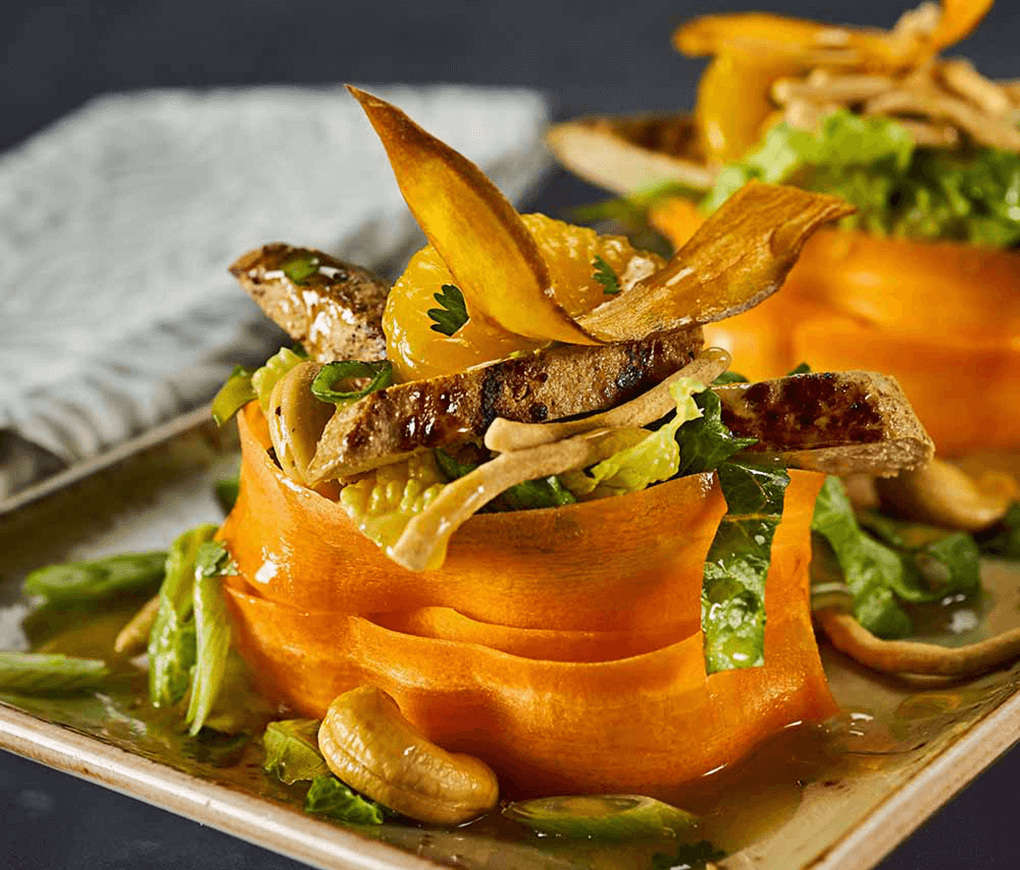 In addition to standing up to robust saucing, including a sesame-honey vinaigrette featured here, the Plant-Based Chick'n can be grilled. "It can get great grill marks, adding that smoky char flavor that everyone loves, as well as absorption of flavor from the vinaigrette," says Phillips.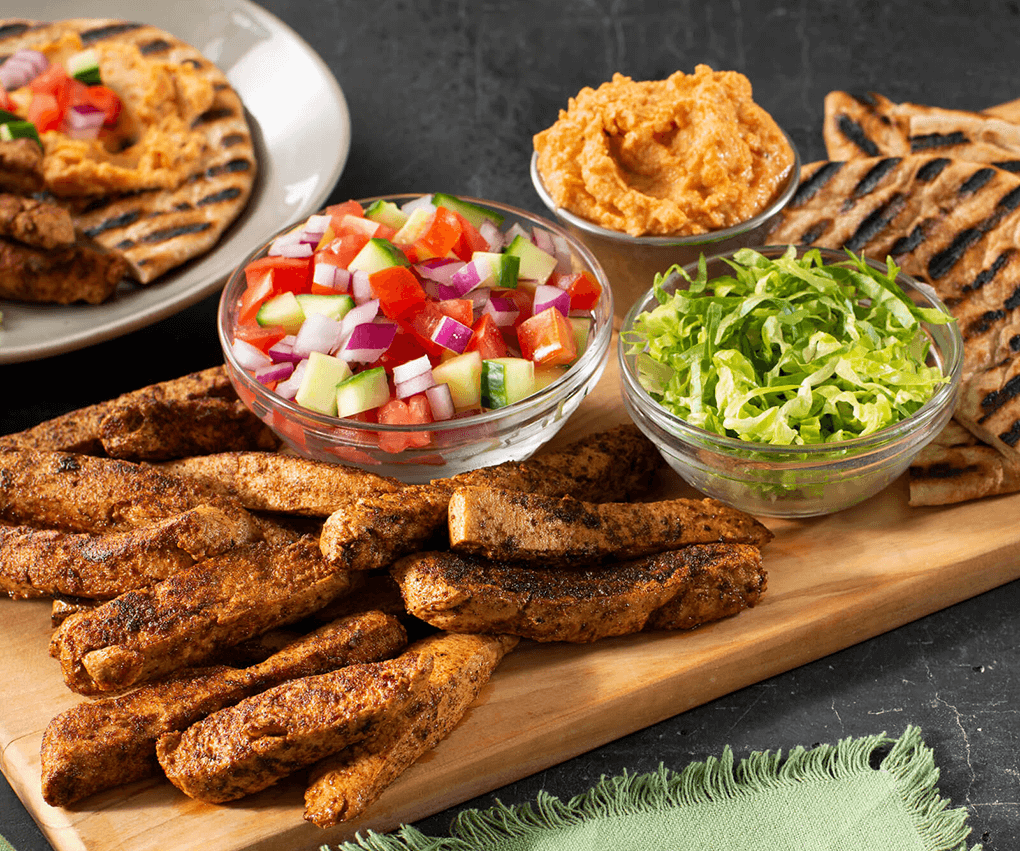 Versatile unbreaded Chick'n Strips can replace chicken in a number of global applications, including this nod to Mediterranean cuisine. The product offers an easy-prep solution to busy restaurant kitchens.
Gardein's wide variety of craveable, versatile plant-based proteins provide a gateway to making menu moves that respond to today's leading dining drivers, including global flavor profiles, without stressing the kitchen team.
To discover more recipe and menu inspiration, and to learn how you can access helpful videos, culinary support, trend insights, staff training and rebates, visit gardein.conagrafoodservice.com