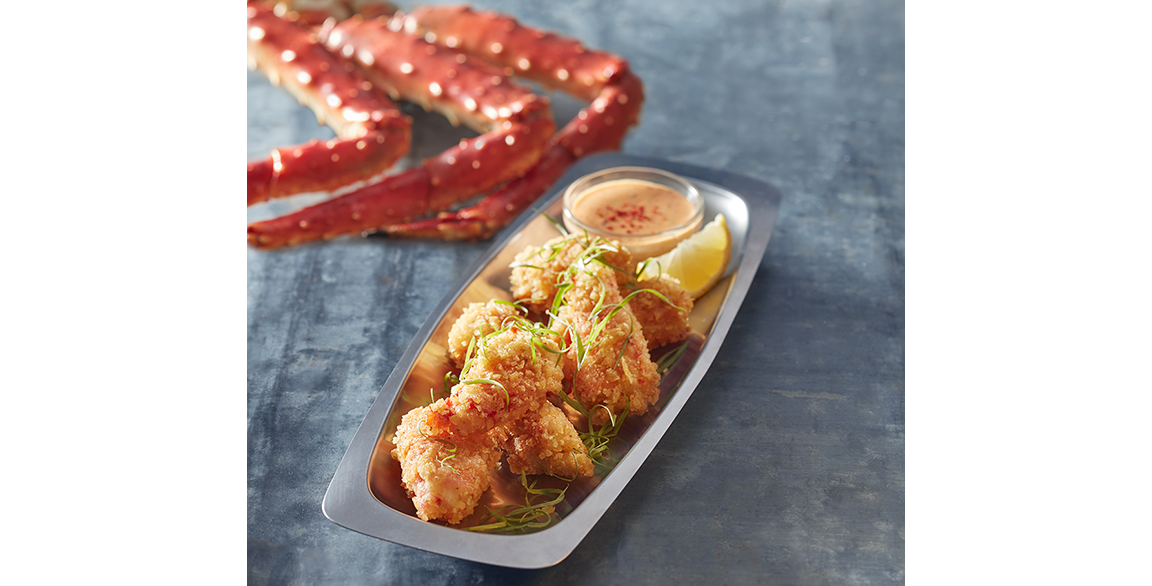 By Katie Ayoub
December 9, 2022
The value in creating a unique flavor experience—one that is approachable, craveable and memorable—cannot be overstated. It not only drives guest loyalty but also moves the needle on social engagement. Special menu moments are captured, personalized and shared on social, expanding a restaurant brand's reach while building a fan base organically. Landing on recipe development that gets the job done is a challenge that many operators face.
These Norwegian Red King Crab Tempura Bites offer a great example of a dish that delivers true menu differentiation while promising diners the crave factor they look for in a crispy-fried shareable. Developed by John Livera, owner of Red Barn Culinary in Riverhead, N.Y., and Seafood from Norway culinary ambassador, these bites highlight Norwegian king crab.
"Norwegian red king crab is caught in the cold, clear waters off the coast of Finnmark, the northernmost part of continental Europe. This area provides optimal conditions for slow growth, ensuring a unique and delicate texture combined with a sweet flavor," he says.
When developing a craveable, premium, snackable bite, Livera leverages the crab's iconic size and texture. "The luscious and flavorful meat of Norwegian red king crab packs a lot of flavor into the dish, and the size and texture make it ideal for a tempura application," he says.
Livera dips the crab legs in cornstarch, then tempura batter. He rolls them in crushed potato sticks for added crunch. After deep frying the crab legs, he cuts them into morsels, sprinkles them with gochugaru, and serves the dish with a mayo-based dipping sauce seasoned with gochujang and gochugaru. "The Norwegian red king crab keeps its integrity nicely and really shines in this application," he says.
Livera showcases Norwegian crab's versatility in additional recipes, including
Crack N' Eat Snow Crab Legs, Crispy King Crab Sushi Roll and Snow Crab Green Curry.