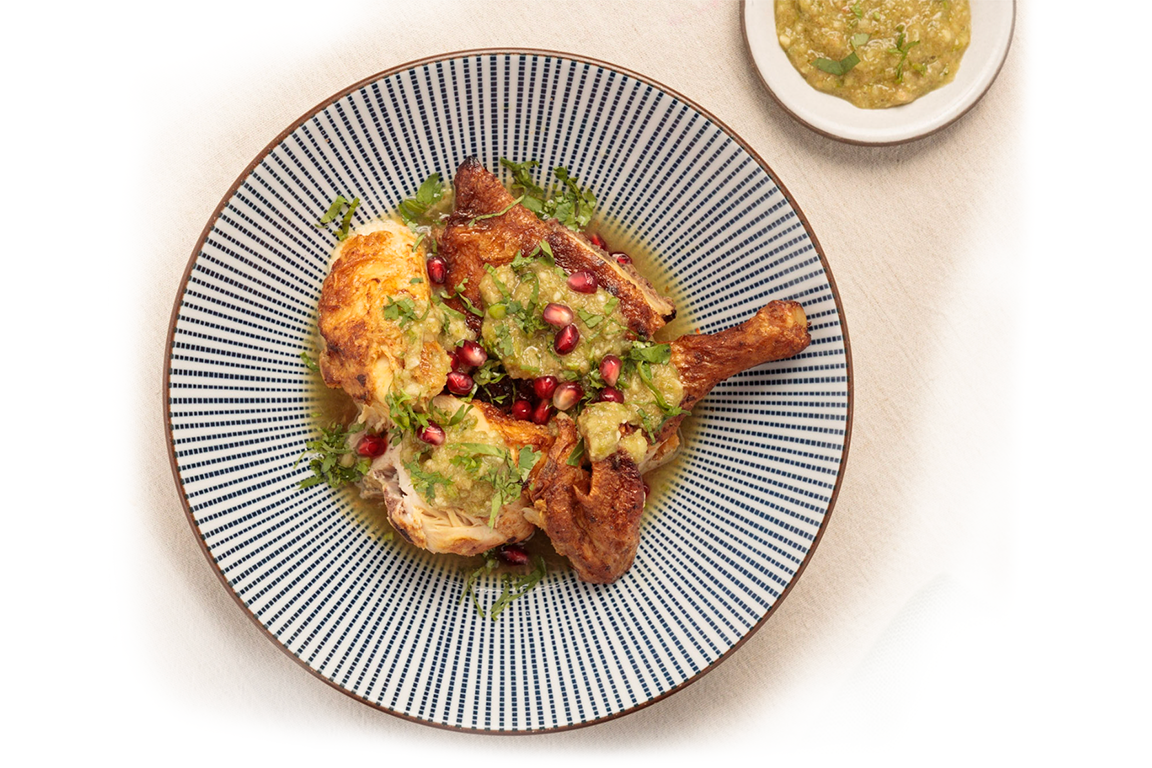 The Next Big Condiment: Tkemali
This Georgian staple is ready to lend a big flavor boost to American menus
The Next Big Condiment: Tkemali
This Georgian staple is ready to lend a big flavor boost to American menus
By Mike Kostyo
November 7, 2023
By Mike Kostyo
November 7, 2023
What is it? Tkemali is the ketchup of Georgia (the country, not the state). Made with sour plums and additions like dill, cilantro, garlic and chile peppers, tkemali packs a powerful flavor punch; it's at once tart, sour, sweet, herbal and sometimes a bit spicy.
Why should I know it? U.S. consumers have begun to embrace another Georgian favorite in recent years: khachapuri, the popular cheese-filled bread. This makes a versatile condiment like tkemali a safe bet for trial, allowing operators to add a flavor kick to dishes and appeal to consumers seeking complex sauces and condiments that balance multiple flavors at once—think "swicy."
What can I do with it? Tkemali can be used in any dish that could benefit from a hit of tart, sweet, tang: as a flavor foil to rich meats, a dipping sauce for fries or roasted potatoes, a spread on sandwiches or other handhelds, or a flavor builder in soups and stews.
ON THE MENU
Pork Mtsvadi marinated in white wine, served with house-pickled cabbage slaw and housemade red tkemali.
— Supra, Washington, D.C.
Slow-Braised Pulled Pork with a housemade tangy tkhemali plum barbecue sauce and carrot-cabbage slaw.
— Saami Somi, Philadelphia