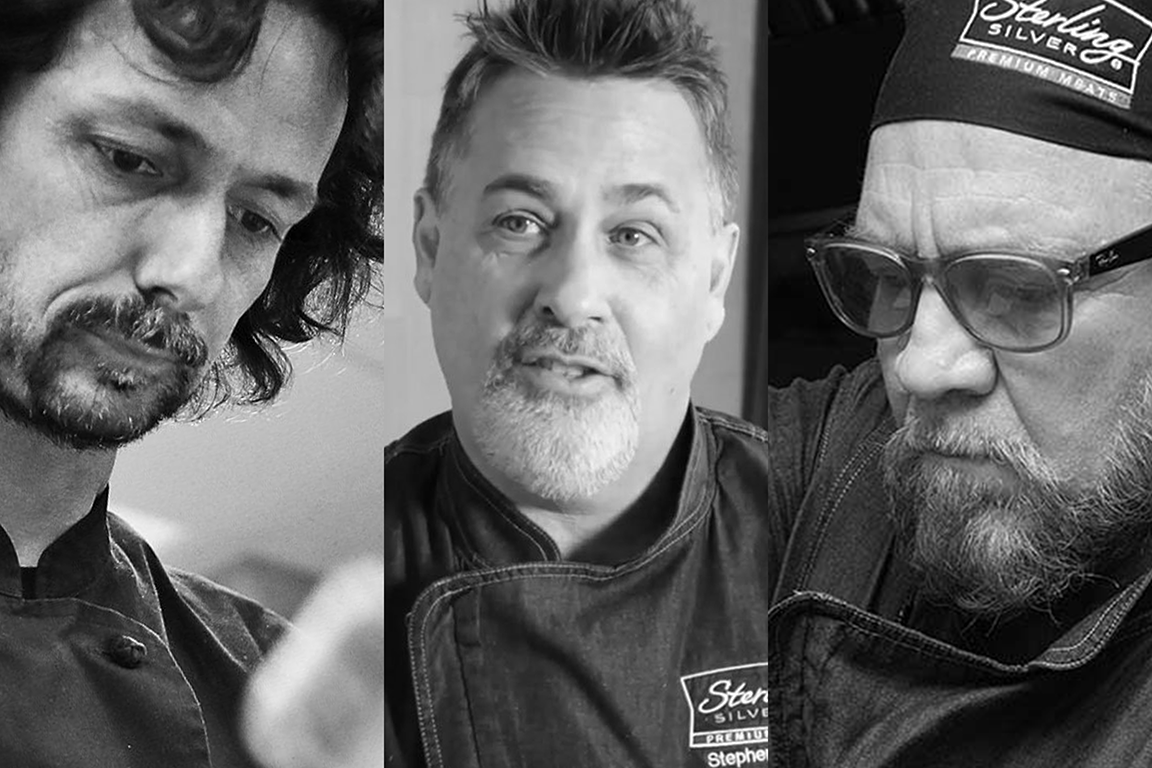 SPONSORED CONTENT
Make Hospitality Your Hero Ingredient
Strategies for creating memorable guest experiences that separate the best from the rest
SPONSORED CONTENT
Make Hospitality Your Hero Ingredient
Strategies for creating memorable guest experiences that separate the best from the rest
By Flavor & The Menu
November 8, 2023
By Flavor & The Menu
November 8, 2023
There are many factors that contribute to unforgettable dining experiences. Beyond the company kept or the occasion at hand, lasting impressions are born of a scrumptious meal, opportunities for engagement, a unique setting, exceptional customer service and, perhaps, a surprise or two. In short, they result from a commitment to the delivery of extraordinary hospitality.
The differentiator is often found in how you and your team hone the personal, taking steps to make each guest feel cared for and valued as individuals. For example, at Bedford Social Club, not far from Roanoke in southwestern Virginia, Chef/Owner Michael Siehien and his wife maintain a database of details about regular guests. "We try to get to know them as people, not just customers," he says. "We know their names and their favorite drink and have it ready for them when they get here. The personal attention to detail is crucial."
Michael Weisshaupt, Executive Chef and Food & Beverage Director at Fiddler's Elbow Country Club, Bedminster, N.J., operates with a similar credo, and it starts with his staff: "We are strong believers that if we treat our staff well and care for them personally and professionally, it carries over to the members and guests." Staff are empowered and encouraged to connect with guests, learning their names, likes, dislikes, table preferences and menu favorites, he notes.
For Cargill Culinary Director Chef Stephen Giunta, CMC (Certified Master Chef), a memorable guest experience leaves the diner feeling that you have cooked just for them. As a former chef in the Reagan White House and one of only 67 Certified Master Chefs, Giunta certainly knows what it takes. "You design food that is customized to their needs and their wants," he explains. For example, maybe the leftover steak at the end of the meal is packaged with a small mason jar or soufflé cup of the accompanying burgundy wine demi, allowing the guest to recreate the saucing experienced in the restaurant at their own dining room table. "It doesn't cost a lot and takes just a little bit of effort from the kitchen. Maybe write the last name of the guest on the package. It becomes a very personalized, simple treat that can delight them the next day."
While top-notch hospitality like this should be at the heart of your foodservice operation every day, all year long, the upcoming winter holiday season is a prime opportunity to sharpen your focus, applying a critical eye to identifying areas where you can dial up your efforts to surprise and delight your patrons. Whether hosting celebrations among family, friends or officemates, the weeks between Thanksgiving and New Year's are replete with occasions to create next-level experiences that generate positive feelings that stick, that are recounted with enthusiasm and that drive repeat business.
When Dining Out Is an Event
Chefs Siehien and Weisshaupt, each members of the Sterling Silver® Signature Chef program for more than 10 years, and Chef Giunta share their culinary expertise and operational innovation as ambassadors of Sterling Silver® Premium Meats. Here they offer more suggestions for elevating special occasions, creating hospitality signatures and adding drama to steak dinners.
"When we know it's a special event, our entire staff signs a greeting card that awaits them at their table."—Chef Weisshaupt
"Some restaurants give away a little jewelry box of truffles at the end of the meal, but I like the idea of doing something savory. I remember a chef who took leftover beef tallow, hit it with liquid nitrogen and created this fluffy, flavorful, snow-like crumble that guests could sprinkle on popcorn, homemade potato chips or steak fries at home. It's a great gift idea for concepts making roast beef or prime rib, since you're going to get some rendered fat. Most people would just throw that fat in the trash, but this chef turned it into a blow-you-away creative gift for guests."—Chef Giunta
"It's an honor for us to host special occasions, and it means a lot to be a part of these people's special moments. I carve out time to go out to the tables to acknowledge the event. It's something that makes an impression."—Chef Siehien
"Consider purchasing a machine that can print edible logos on any surface, from cake frosting to the foam on a pint of Guinness."—Chef Weisshaupt
"This is a really out-there, crazy idea I saw at another restaurant: They cut one-inch rounds from a tree the size of a dinner plate and burnt or soldered the last name of the host/hostess/guest of honor into the wood. The table centerpiece was set on top, but at the end of the meal, the chef did the reveal and there was this really cool, rustic gift the guest could use as a coaster or trivet. People always love seeing their name—even if you just use sauce to create their initial in calligraphy on a plate."—Chef Giunta
"A couple celebrating their 40th wedding anniversary pre-ordered an expensive wine that was bottled the year they were married. We created a candle from the bottle to decorate their table when they returned a few weeks later."—Chef Weisshaupt
"It's great to have cooks come out of the kitchen and greet repeat guests. 'I prepared your steak the night of your anniversary and I just wanted to make sure that you enjoyed it, and do you have any questions or tips about the menu?' It can be a short three-minute conversation, and helps chefs get out of their comfort zone."—Chef Giunta
"Thursday is Steak Night, where we do two steaks tableside. We generally offer tomahawks, porterhouse, filet mignon, the bigger cuts that serve an entire table. The steaks are accompanied by two to three sides, plus ketchup, chile sauce, chimichurri and bearnaise on the side. It's a memorable experience, but there's a lot of pressure to be sure the guest gets it how they like it!"—Chef Weisshaupt
"We offer choices of sauces and compounded butters when guests order steak—and we build it into our price points without an upcharge, unlike many higher-end restaurants that will charge as much as six dollars for this customization."—Chef Siehien
"When it comes to steak dinners, tableside is something that's really special. The sight, sound and smell of hot sizzling fat on a steak is addictive, so heating it up on a hot rock at the table is really cool. It's a way a steakhouse can say, 'We're going to treat this with one final, excellent technique.' You can then take a little bit of herb butter or truffle oil and hit the steak with that, and it just explodes with aroma and flavor."—Chef Giunta
To learn more about how Sterling Silver® Premium Meats can help you showcase premium hospitality, visit sterlingsilvermeats.com.