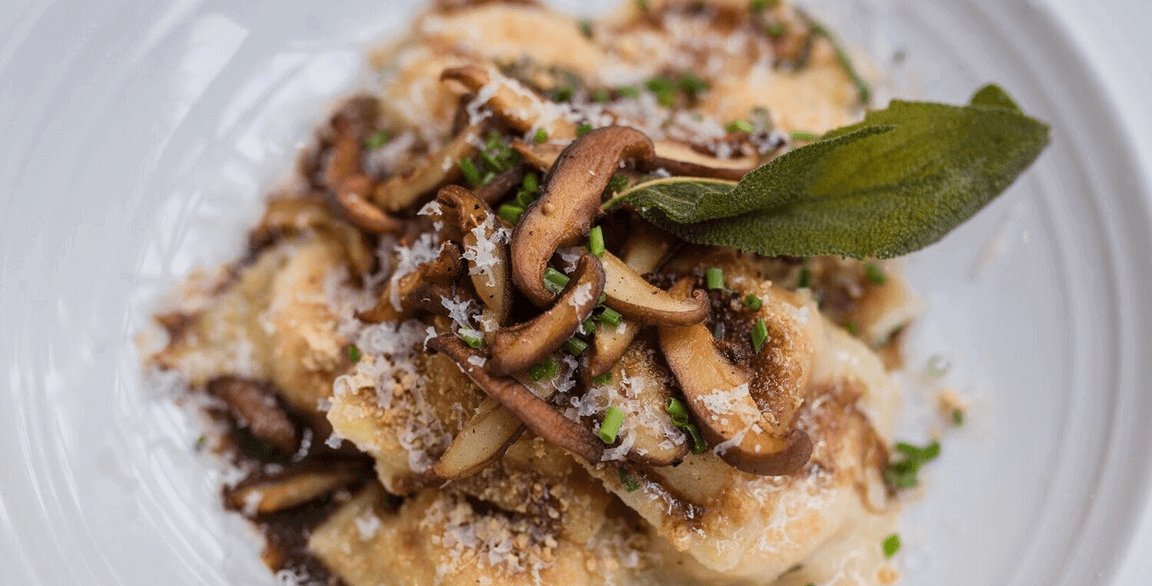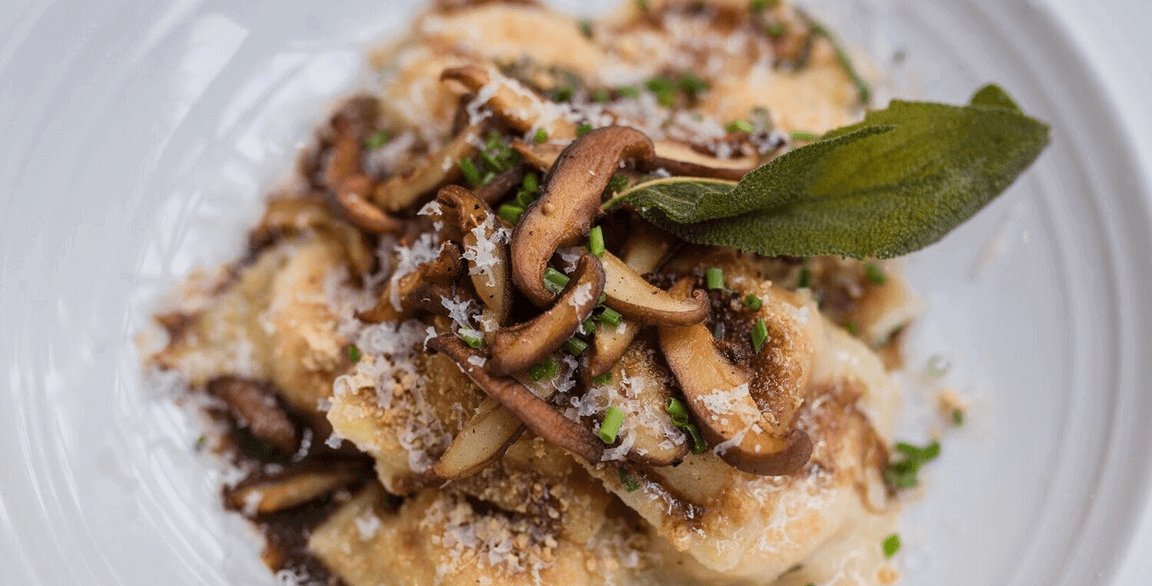 "Restaurant Week" promotions not only create a buzz around seasonal and/or regional ingredients—they also yield creative ideas for menu developers nationwide. North Carolina's recent Eat Sweet Restaurant Week, developed in partnership with the NC Department of Agriculture, incentivizes the state's restaurants to highlight the versatility of sweet potatoes on their menus. As part of this promotion, chefs at dozens of restaurants showcased culinary skill and creativity to introduce sweet potatoes in inventive and surprising ways.
In keeping with the regional Italian fare at Il Palio in Chapel Hill, N.C., Executive Chef Adam Rose features sweet potatoes in a ravioli dish. For the filling, Rose roasts the sweet potatoes with olive oil, garlic, thyme and a pinch of chile pepper, then scoops out and mashes the flesh. He blends it with mascarpone and Parmesan cheeses, along with salt, pepper, nutmeg and fresh marjoram. For service, the ravioli is topped with sautéed mushrooms and shallots, and a drizzle of brown butter vinaigrette. A crisp sage leaf and a dusting of grated amaretti cookies adds a signature finish.​​
---
---
Sassool Restaurant & Cafe, with locations in Raleigh and Cary, N.C., is known for its Lebanese mashups like Za'atar Pizzette or Autumn Root Salad with housemade pomegranate vinaigrette. It's no surprise that hummus in various flavors is a menu standard here. For Eat Sweet Restaurant Week, the restaurant subbed in sweet potatoes. Sassool's Spicy Sweet Potato Hummus blends chickpeas, tahini and garlic with baked sweet potatoes, cumin and cayenne pepper for a spicy-sweet twist on the classic. The vibrant orange color adds eye appeal.
---
---
Proving sweet potatoes' versatility as a dessert ingredient, regionally focused Spoon River in Belhaven, N.C., offers up an inspired bread pudding. Mashed sweet potatoes are the base of its White Chocolate Sweet Potato Bread Pudding, served with a white chocolate amaretto sauce. The restaurant regularly features sweet potatoes across the menu, but doubled down on its efforts for this promotion, showcasing the root vegetable in various applications, including a shareable platter of sweet potato crostini with goat cheese, local pecans and honey; in a sweet potato risotto; in a tiramisu dessert and even in cocktails, using Covington Sweet Potato Vodka as the base spirit. Clearly, sweet potatoes know no bounds in the hands of creative chefs.