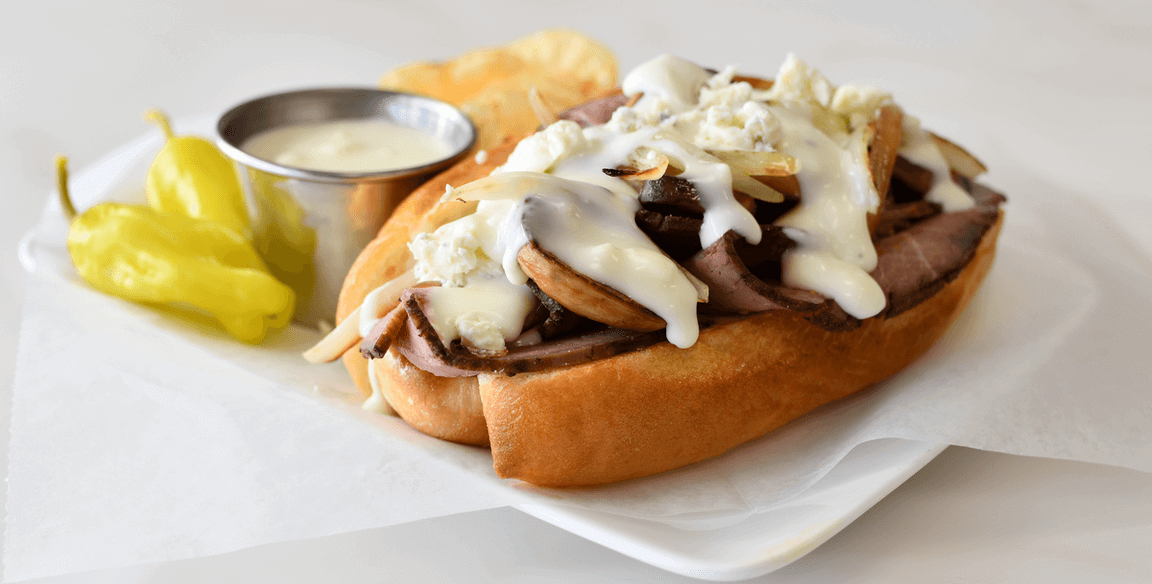 By Flavor & The Menu
August 11, 2022
"Queso" is the umbrella term for cheese in the Spanish language, but to millions of diners, it is shorthand for "chile con queso," the spicy melted cheese dip served with tortilla chips that has been ubiquitous on Tex-Mex menus across the United States. For years, the surest and most direct means of differentiating a queso offering from the competition was found in jacking up the heat, but chefs today are discovering inventive ways to elevate and transform queso. This modest menu mainstay now presents operators with exciting opportunities to explore—and September 20, National Queso Day, is an ideal time to put them to the test.
"Queso is a dish that represents an affordable indulgence for guests who don't want to hold back on the sensory pleasures of a dine-out experience, but don't want to break the budget, either," says Chef Billy Kalil, Commercial Foodservice Product Specialist, Land O'Lakes Culinary Center. Operators can seize their own version of these same advantages. "Queso can be served as an affordable appetizer or side, but one that can be dressed up and customized to become part of an operation's signature themes," he says.
This holds true for menu developers working outside the typical queso niche of Tex-Mex concepts, especially in the Southwest. "The influence of Mexican and Mexican-American cuisine continues to grow in popularity with the American palate," says Kalil, pointing to Datassential's FLAVOR database, which reveals that Mexican ranks second among all global cuisines with diners in this country and tops the list for both Millennials and Gen Z. Thinking of queso as a flavor entry point can allow operators of a wide variety of concepts to tap into this consumer interest.
Whether maintaining queso's traditional dip format or letting it enhance other dishes in unconventional applications, the focus on queso riffs is a smart strategy for operations looking to extend menus and stand out from the competition without taxing either the prep staff or the food budget.
Leaning on the versatility of Land O Lakes® Queso Bravo® Cheese Dip and Extra Melt® Cheese Sauce is a great place to start. These products from Land O'Lakes' Performance Dairy portfolio are valuable kitchen assets. Queso Bravo® Cheese Dip is a prep-and-go sauce that can be used as-is in numerous applications, and, along with Extra Melt® Cheese Sauce, also acts as a delicious base for seasonings and inclusions. Both are available in yellow and white varieties, and both deliver premium flavor, excellent hot-hold capability and an abundance of the melty magic that diners crave.
Concepts can use these products to create a signature queso with the addition of thoughtful inclusions and colorful toppings. Smoked queso made on the grill was a recent social media sensation. Or pair queso with an unexpected dipper, such as wings or crudité instead of tortilla chips. Kalil also suggests a few more unconventional ideas that are ripe for easy explorations:
"When you start with Queso Bravo® Cheese Dip or Extra Melt® Cheese Sauce, you can go pretty much anywhere your culinary creativity can take you," says Kalil. "Blend in other seasonings, spices, peppers, onions or vegetables to make the sauce your own and support your signature dish."
Need one more incentive to try a new take on queso? "You can use your excess or under-utilized produce, as well as leftovers from other dishes, and combine them with Land O Lakes® Performance Dairy Cheese Sauces to create a custom sauce," says Kalil. What a great no-waste story to tell on National Queso Day!
Check out the recipes above and others in the Land O'Lakes On-Trend Recipe Collections