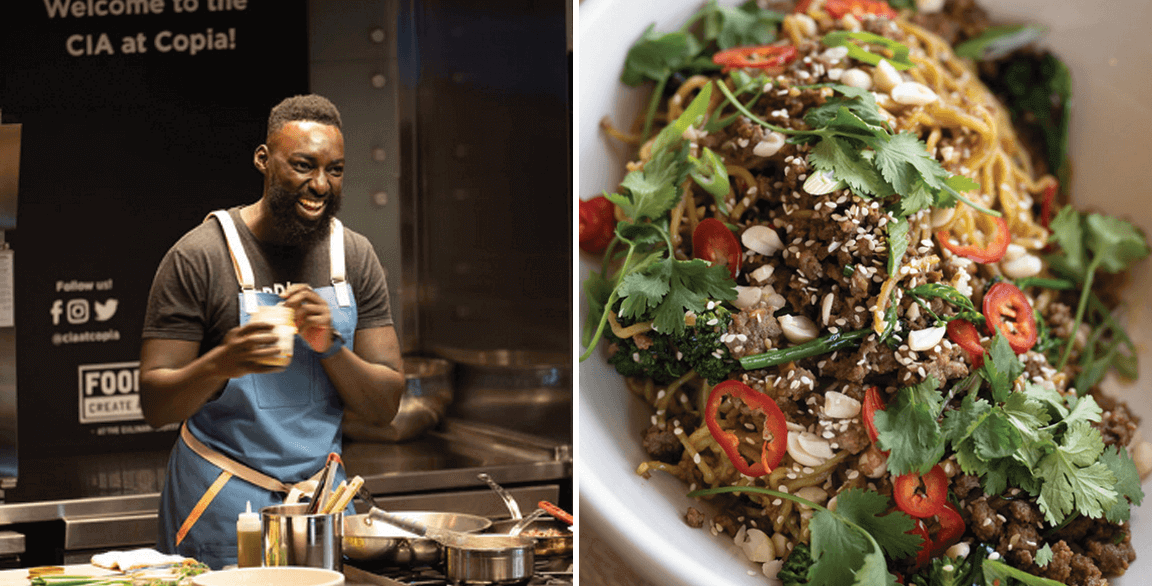 By Flavor & The Menu
July 28, 2022
With a laser focus on the impact Gen Z has on the foodservice industry, the National Peanut Board hosted its annual Next Gen Food Summit at The Culinary Institute of America at Copia in Napa Valley, exploring the mindset and menu preferences of this powerful and influential demographic. During the two-day event, attendees participated in sessions dedicated to consumer insights, menu trends and the subtle but significant characteristics of Gen Z. This generation is more globally focused, more socially aware and more adventurous when it comes to food, and the Next Gen Food Summit's goal is to translate these preferences and learnings to the future of menu and product marketing and development. Presenters included foodservice chefs, recipe developers, CPG brands, food media and Gen Z content creators, looking at trends and behavioral preferences, and ultimately incorporating ways to leverage the power and all-important versatility of peanuts on menus for the future.
The highlight of the Next Gen Food Summit is a day spent in the Copia kitchens in a hands-on culinary immersion that showcases the versatility of peanuts, in all formats, in menu applications. In this Market Basket Challenge, teams of attendees took the trends and learnings of the event's content and innovated around flavor and format, to highlight the ways in which peanut products can showcase trend-forward opportunities that appeal to younger consumers. Featured here are creative dishes resulting from the Summit's team culinary challenge, offering menu-development inspiration for forward-looking menus.