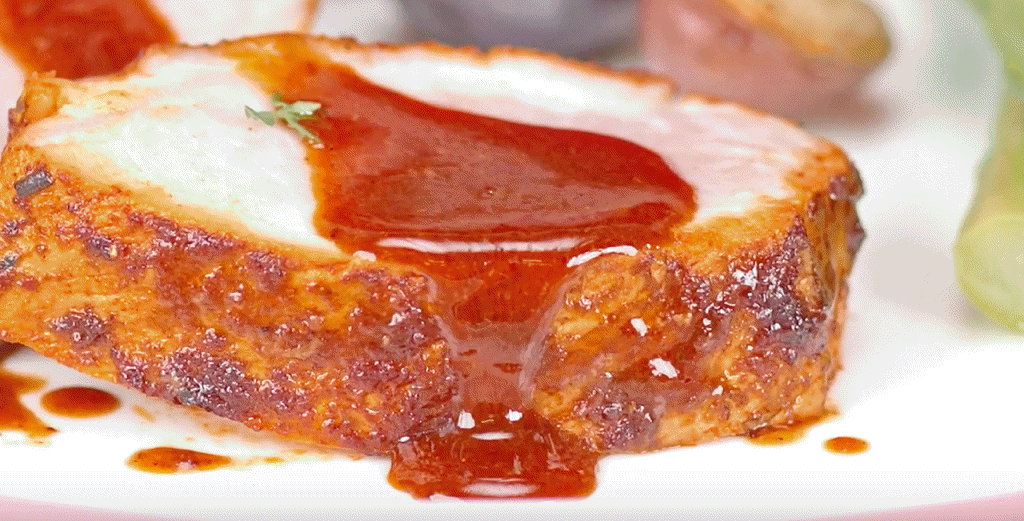 By Flavor & The Menu
November 14, 2022
For fish, pork, or chicken, there's no better way to impart flavor than with a marinade. This age-old trick adds flavor and can assure that less expensive cuts of meat are both juicy and tender.
Among seafood dishes, marinades grew faster than any other preparation method in the past four years.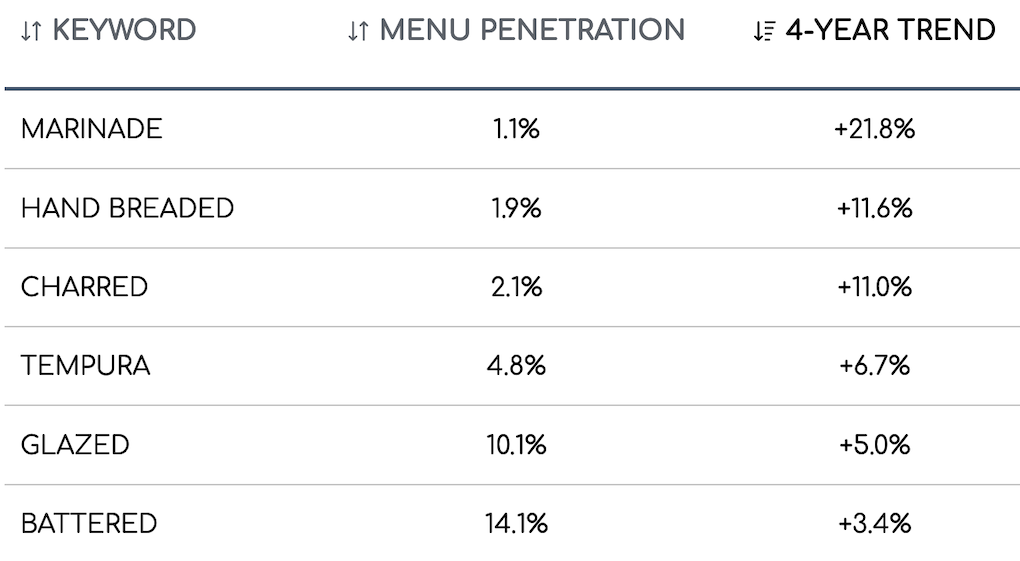 Many chains are turning to spicy marinades to attract Gen Z and Millennials who prefer some heat to their entrees and descriptions in the menu that are salivating.

One of the latest recipes from the Texas Pete® SimpleAS Recipe Collection is a marinade that is worthy of your next menu consideration. The Texas Pete® Heatwave Marinade uses just four ingredients and only takes five minutes to prep batches good for 40 ounces of deliciousness.
Combining Texas Pete® Hotter Hot Sauce, Texas Pete® DUST Dry Seasoning with vegetable oil and lemon juice, you can offer a signature flavor that's perfect as a marinade or a sauce.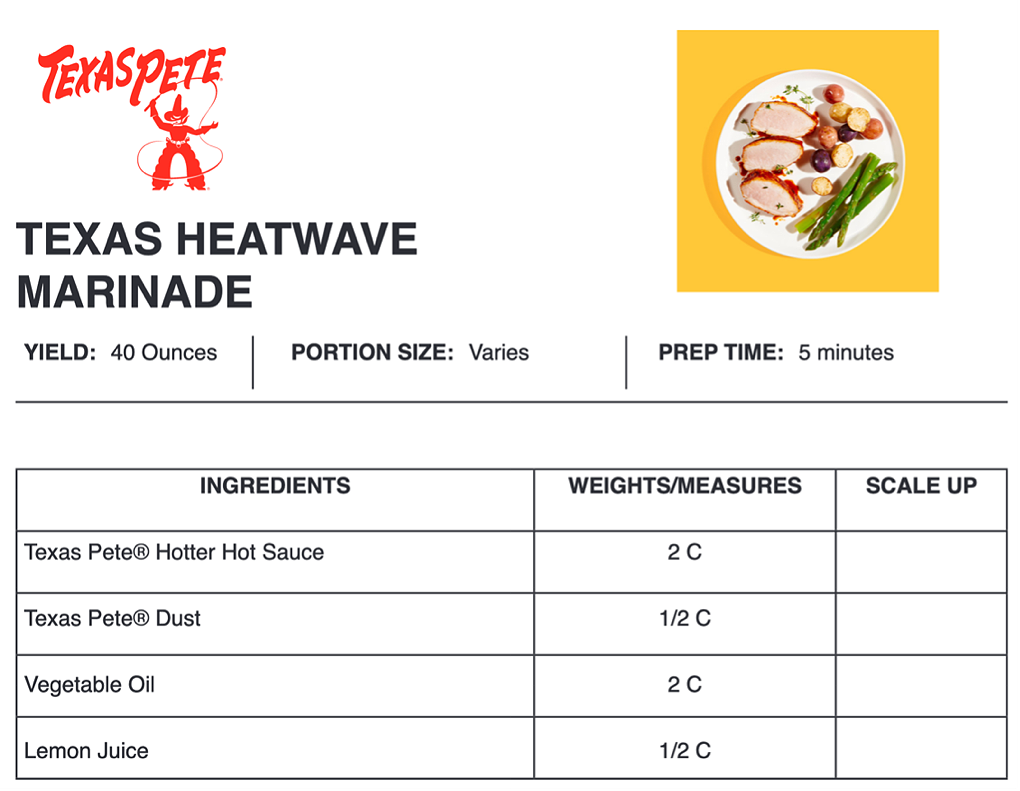 The Texas Pete® SimpleAS Collection was carefully crafted to offer menu developers quick and easy recipes and signature sauces that reduce time and labor to prepare with five ingredients or less. Visit the collection regularly for frequent updates that will make your menu even better.