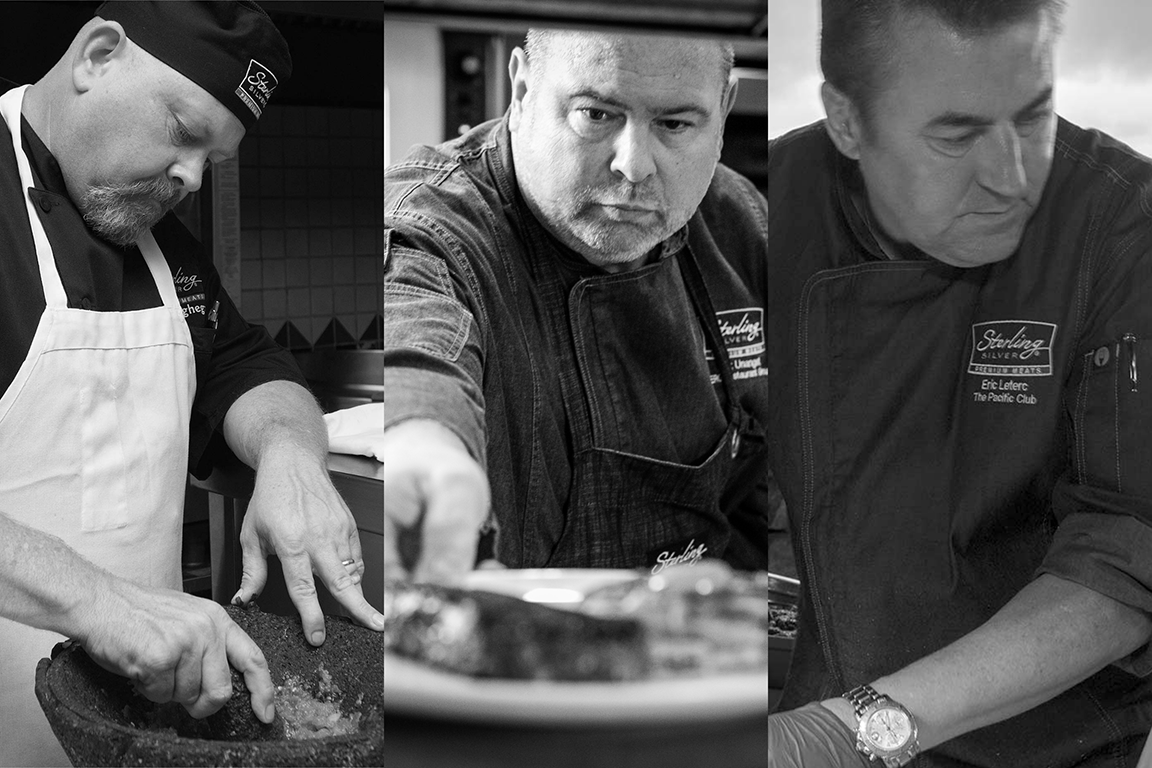 Competition for covers, higher check averages and positive buzz can be fierce in the restaurant business—and yet most chefs are members of a tight-knit community, inspiring and uplifting one another. With a shared passion for food and excitement about its limitless potential to delight the senses and satisfy body and soul, chefs are noted for being generous with their time and talent. Whether presenting at industry events, exchanging ideas in casual conversation, partnering with suppliers or sharing their expertise through foodservice media, they are committed to raising the bar across the hospitality industry.
This spirit is at the heart of the Sterling Silver Signature Chef program established by Sterling Silver® Premium Meats 16 years ago. The program brings together a select group of chefs whose performance in the kitchen and dedication to craft are second to none. "These chefs and brand ambassadors supply Sterling Silver with menu ideas, trend insights, tactics for running a smooth operation and more—all to help us deliver the very best experiences for other chefs and their guests," says Heather George, Senior Marketing Manager, Sterling Silver Premium Meats.
Signature Chefs are themselves customers of the beef supplier. "Their use of Sterling Silver meats in their own restaurants provides us with immediate and proven assurance that our products meet or exceed expectations of fine dining chefs," continues George.
The program is a demonstration of Sterling Silver's 360-degree approach to supporting restaurant chefs with expert education, which is delivered through multiple means, including menu inspirations, blog posts and podcast episodes. Sterling Silver's team of corporate chefs are essential partners in this endeavor. Together with the Signature Chefs, they provide the company and its foodservice customers with unmatched access to a deep well of knowledge and innovation around beef.
Sterling Silver recently tapped into this resource by asking three of these experts to offer reflections on modern menu trends, the role beef plays as a solution in staying relevant today and some "wow" discoveries they've made featuring premium beef cuts.
Elements of Experience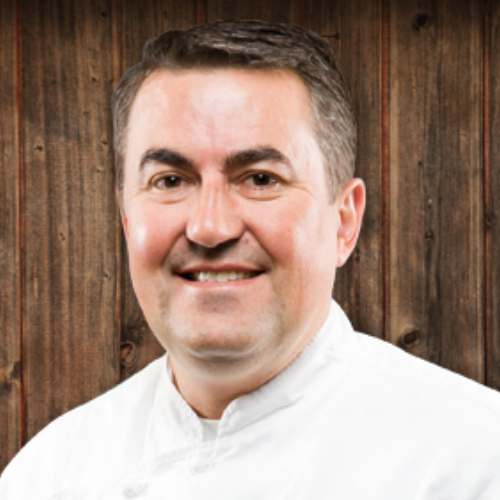 A Sterling Signature Chef for 14 years, Eric Leterc is Executive Chef at Honolulu's The Pacific Club, where members like to see diversity all across the menu, from casual fare to gourmet dishes. Daily and weekly specials are the most popular, Leterc notes, crediting his team for their inspired creations. Among these is a weekly taco, which spotlights a variety of global flavors, from Asian to Latin American pantries. While his customers ask for healthier foods on the menu, consumption of beef dishes has remained consistent. In addition to the popularity of "prime rib night" and other traditional cuts—notably the filet and the bone-in ribeye—Leterc uses flap meat in salads and tacos and chuck flat for a Provencal short ribs dish. In general, portion sizes vary, he says, noting that he's witnessed guests eating half a tomahawk and saving the rest to eat at home.
In exploration of new applications, Leterc points to a beef tartare that he featured, along with sushi, in a sake tasting event. "It was interesting how the combination went very well together," he notes. The seasoning of the beef complemented the flavor of the sake.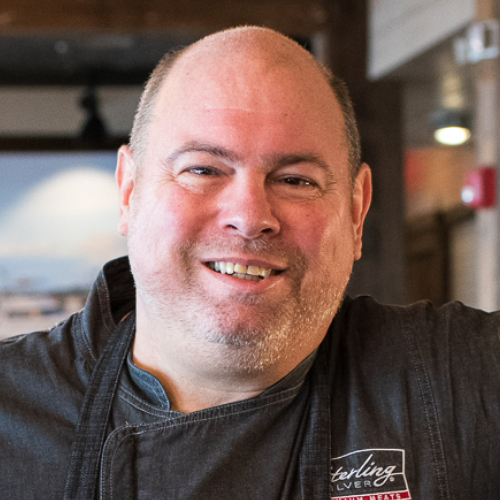 Chef Nick Unangst is Executive Culinary Director/Partner of SERG Restaurant Group, which operates 17 eateries across South Carolina's barrier islands, including Hilton Head. He oversees the menus and kitchens of 10 of those concepts and has been a Sterling Silver Signature Chef for eight years. He's witnessing a growing awareness of lesser-known cuisines and ingredients among his customers and is working with bolder flavors in response. "These bigger flavors are brought on by the introduction of different citrus notes, such as lemongrass, Meyer lemons and preserved lemons," says Unangst. "These are paired with layers of chiles, using combinations of hot and mild to create layers of heat, while taking advantage of the fruity and floral notes they offer. It helps excite the senses."
These bold flavors manifest in recipe components like slow-cooked mole and salsa macha applied to beef cuts. Simple, fresh, whole ingredients—fruits, salads, mild cheeses—complete a successful meal. As example, Unangst cites a Filete de Terron, featuring seared adobo-seasoned butcher filet, yellow rice, stracchiatella cheese, local farm vegetable salad, fresh lime, olive oil and slow-cooked red mole. In addition to being delicious, dishes like this one deliver a health halo, highlighting what tastes good—and is good for us, says Unangst. This is a "wow" discovery in and of itself, he notes. "We are working on creating a modern steak that transcends."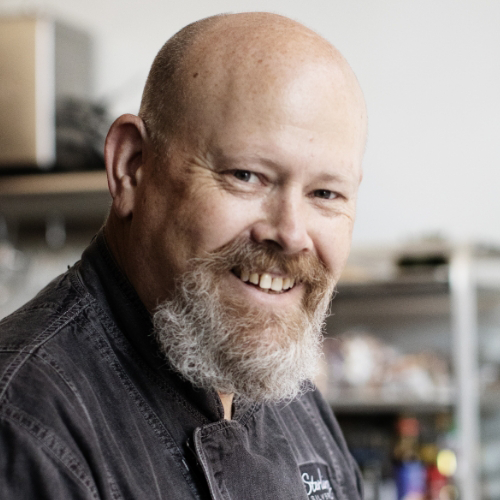 Chef Pete Geoghegan is Culinary Director for Cargill Protein and hosts the "In the Kitchen With Sterling Silver" podcast. A 15-year veteran on the Cargill team, Geoghegan often works directly with foodservice customers, helping them to develop new menu signatures, respond to emerging trends and extend the versatility of premium beef cuts. "Health and wellness are top of mind for many diners today," he reports. "Making sure that you are putting flavorful, craveable—but nutritional—food on the menu is very important. Beef is packed full of nutrients, and there are many ways to serve it."
Geoghegan concedes that traditional beef cuts remain tried-and-true foodservice favorites. "But you don't always need to have a large steak to offer up a great meal." He encourages chefs to use cuts "a little differently," such as splitting a striploin into Manhattan filets or breaking down a ribeye into a top cap (spinalis) steak and heart-of-the-rib filets. "These examples can be beneficial from a health perspective, and if priced right, new items/cuts can bring more dollars to the bottom line," says Geoghegan.
He also encourages chefs to explore unconventional preparations. "Sirloin flap is used a lot to make steaks or as fajita meat. But what I love to do is braise this cut or smoke it. When you braise it, you get very pronounced shreds from the long, thick muscle fibers that when cooked just right are flavorful and juicy," Geoghegan says. "Similarly, a lot of smoked beef is taken to a 200° F temperature for a fall-apart, smoky flavor experience. But when you take the sirloin flap, add a flavorful rub and smoke at very low temperatures for a couple of hours, you get a medium-rare doneness that delivers a whole other experience."
With imagination as an imperative, Geoghegan's final advice to fellow chefs is to look at "failure" through a new lens. "Sometimes when you mess up, you don't really mess up," he notes. Tri tips cooked to a 130°F medium rare in a smoker set at 250°F is a personal favorite of his. "One day when I was smoking these, I got stuck in a meeting, and the beef's internal temperature rose to 150°F. I was mad! But I needed them for an event," Geoghegan recounts. "Lo and behold, they tasted phenomenal! They even held on to a nice, medium rare-looking color. From that day on, I always cook tri tips to this temperature—and it's advice I pass on whenever discussing smoking beef."
In an industry where culinary creativity drives success, chefs regularly place a premium on the insights shared by their peers. Sterling Silver Premium Meats works to ensure the quality of its customer education and inspiration matches the quality of its beef cuts.
To learn more about Sterling Silver® Premium Meats, visit sterlingsilvermeats.com