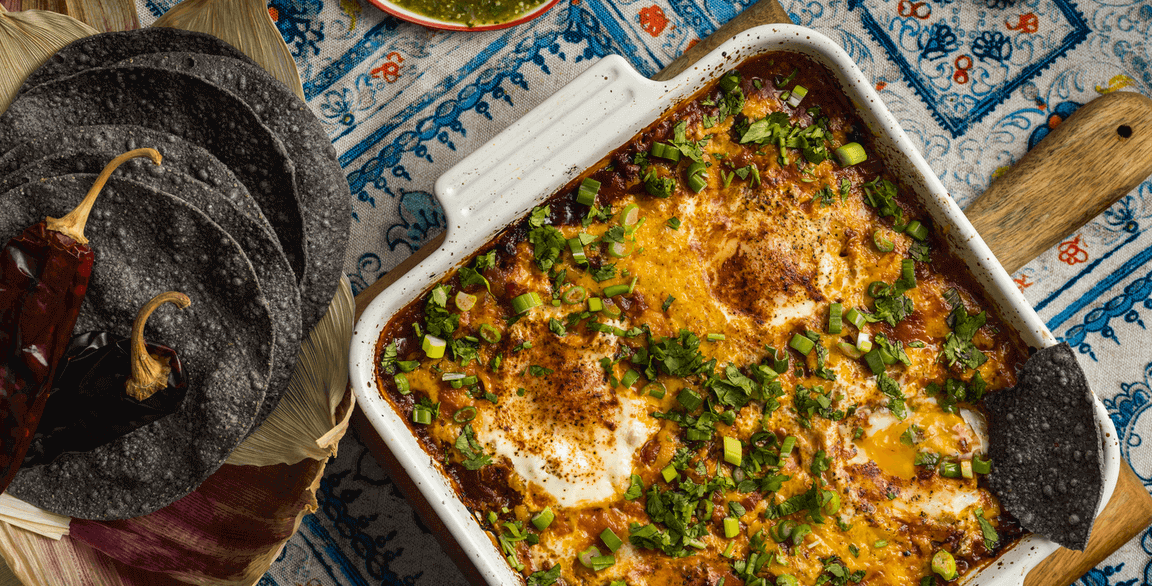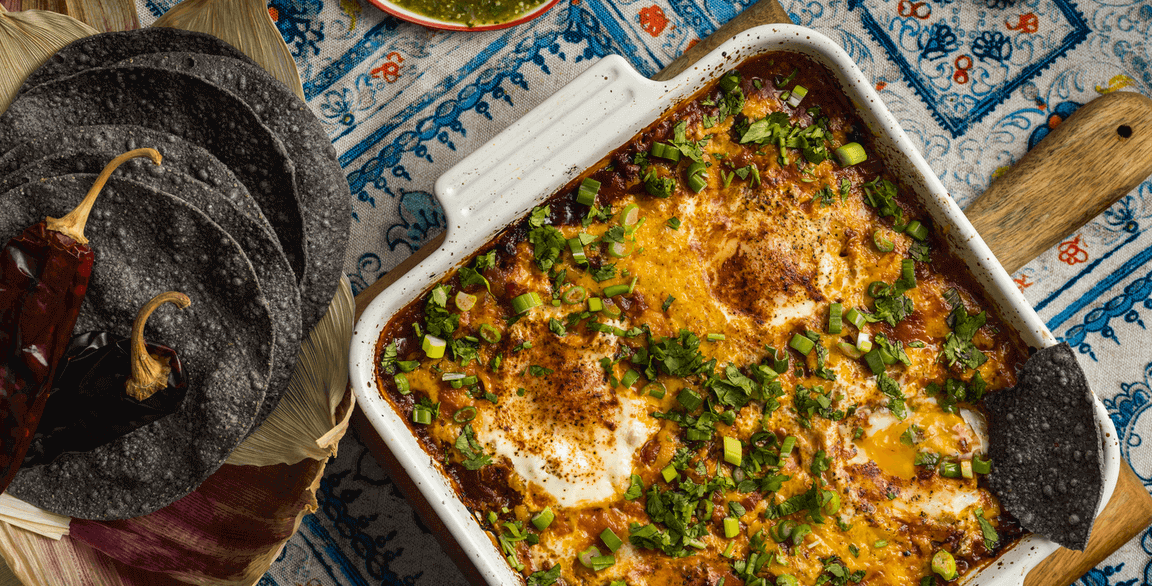 By Rob Corliss
February 18, 2022
Restaurants looking to add Mexican comfort to their breakfast or brunch menu can look to a breakfast star, huevos rancheros, for inspiration. Hearty and simple, this dish sees fried eggs over lightly fried corn tortillas, then smothered with salsa. The base components of huevos rancheros are easily adaptable while still maintaining the essence of the classic.
Tortillas can stay within a similar realm and become corn cakes, tostadas or quesadillas.
Refried beans can be substituted with other whole bean varieties, fresh avocado or breakfast potatoes.
Eggs can encompass almost any cooking style.
Salsa/sauce is the flavoring agent pulling the dish together, so ensure that whatever is showcased creates a signature moment.
Consider adding a meat protein topper, pulling in a heartiness that deepens the overall flavors and adds a premium element.
HUEVOS RANCHEROS, 4 WAYS
Breakfast/brunch is an opportune time to combine comfort and sophistication, so look to the approachability of huevos rancheros to anchor your operation's inventive twists.
TRY THIS
Chorizo Huevos: Crispy flour tortilla + breakfast potatoes + soft-scrambled eggs + charred chorizo crumbles + avocado salsa verde + queso fresco crumbles
Steak and Elote Huevos: Crunchy tostada + warm grilled elote salad + adobo-rubbed smoked flank steak slices + fried egg + salsa roja
Achiote Pork Huevos: Griddled flattened corn cakes + refried beans + 12-hour achiote-sour orange pork + poached eggs + mole negro
Beef and Quesadilla Huevos: Griddled asadero cheese quesadilla (uncut) + smashed black beans + tomato-braised beef shoulder + fried egg + poblano crema