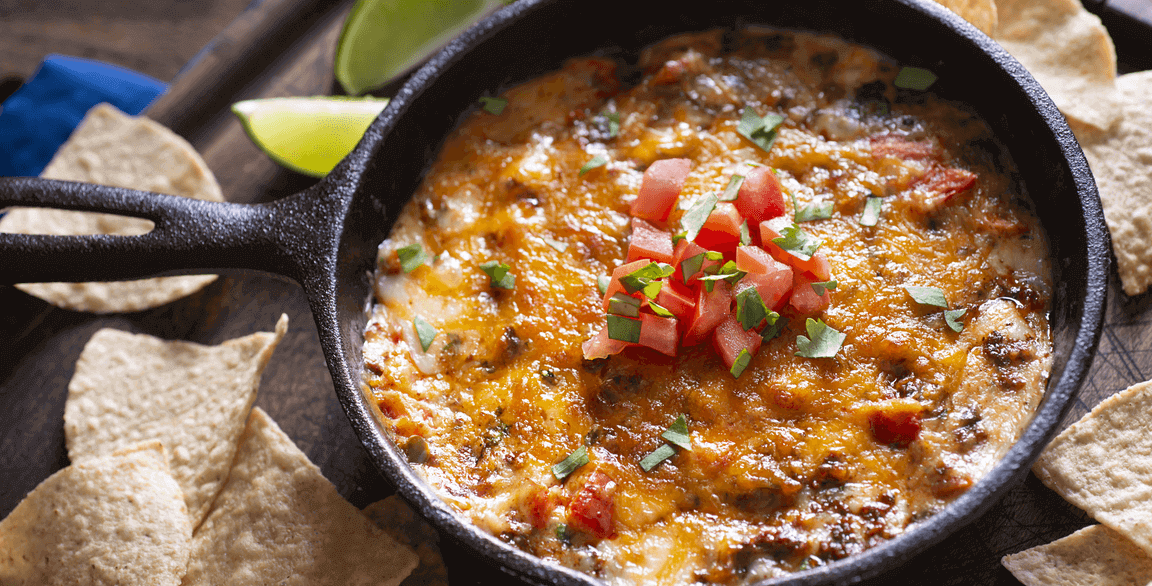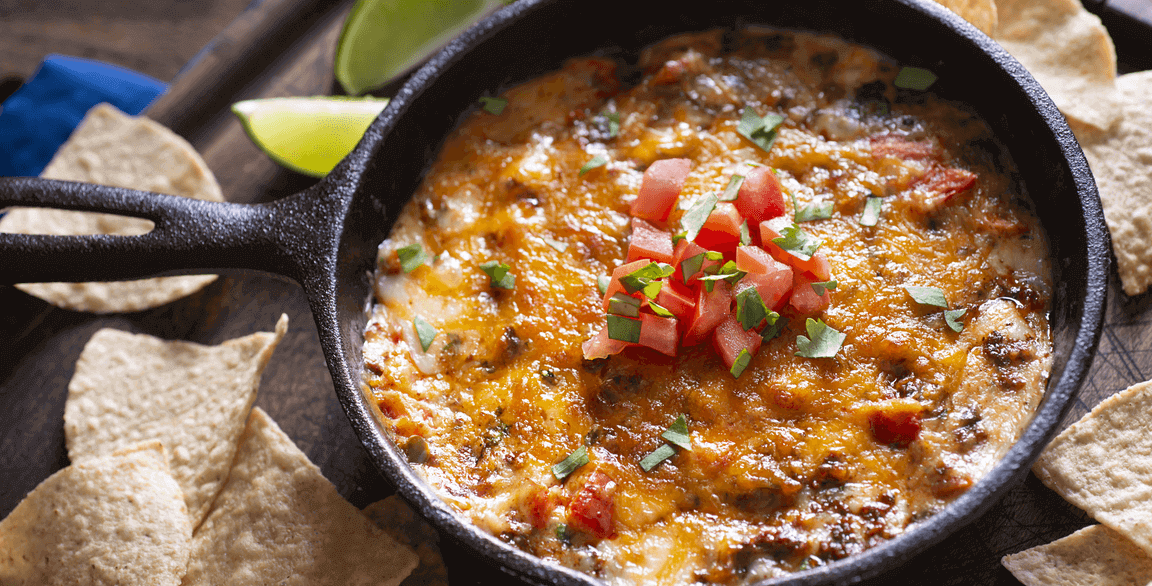 By Rob Corliss
February 18, 2022
Cheese is an essential element in Mexican food and part of what makes Mexican-inspired menu items so irresistible to American palates. Chefs have a wonderful opportunity to expand guest impressions beyond familiar mainstream cheeses, by introducing the versatility of Mexican cheeses. Let's look at three application categories, along with corresponding star cheeses and menu ideas to consider.
1

CRUMBLING CHEESE
Mexican crumbling cheese is a wonderful finishing component in recipe development. Crumbles of Mexican cheese add flavor and visual appeal. Utilize to complement heavier or lighter dishes and balance spicier creations. Two cheeses stand out here – queso fresco and Cotija.
Queso fresco is known for its mild, tangy, fresh flavor and creamy texture. This cheese will not overpower a dish.
Cotija is an aged cheese known for its stronger, salty flavor and firmer, dry, granular texture. It acts as a great contrast when paired with milder foods.
TRY THIS
Hog Heaven Nachos: Tortilla chips/pork rinds + chopped chile-braised pork belly + red enchilada cream sauce + queso fresco crumbles
Guapo Bowl: Mexican-style cauliflower "rice" + black beans + sliced beef tenderloin + Tajín tortilla strips + roasted poblano crema + Cotija cheese crumbles
2

MELTING CHEESE
Mexican melting cheese is a versatile ingredient. The allure of melting cheese is at the heart of many a menu item. Consumers equate an enticing cheese melt with a high crave factor. Two cheeses stand out here – asadero and Oaxaca.
Asadero, with its velvety, creamy, smooth texture and mild, acidic taste, makes an ideal melting cheese for fillings. It can be used much like Monterey Jack.
When you see Oaxaca cheese, think of a semi-soft, rich, buttery string-cheese texture with a mellow, earthy flavor and superior melt and long stretch. It's best when hand-separated/shredded and can be used much like mozzarella.
TRY THIS
Primo Empanada: Achiote pork belly confit + asadero cheese + candied jalapeño
Pull-Apart Fundido Meatball: An oversized smoked and roasted beef/chorizo and Oaxaca cheese-stuffed meatball + guajillo chile-tomato sauce
3

UNIQUE CHEESE
Lesser-known Mexican cheeses become a featured star component in recipe development. These cheeses deliver a distinctive experience. Two cheeses standout here – panela and requesón.
Panela, known for its white, fresh smoothness and mild flavor that adapts to any application, is sliceable and creamy inside. When heated, it softens but does not melt.
Requesón is similar to ricotta or cottage cheese—salty but a mild and spreadable fresh cheese. It's low in fat and high in protein, which may make it appealing to health-conscious patrons. It's great for stuffing or slathering on just about anything.
TRY THIS
Arrachera Panela: Griddled panela cheese slice + seared beef skirt steak + salsa roja + salsa verde
Crispy Pork and Churros Bites: Miniature fried pork cutlet bites + mini churro bites + agave nectar-garlic-requesón dipper