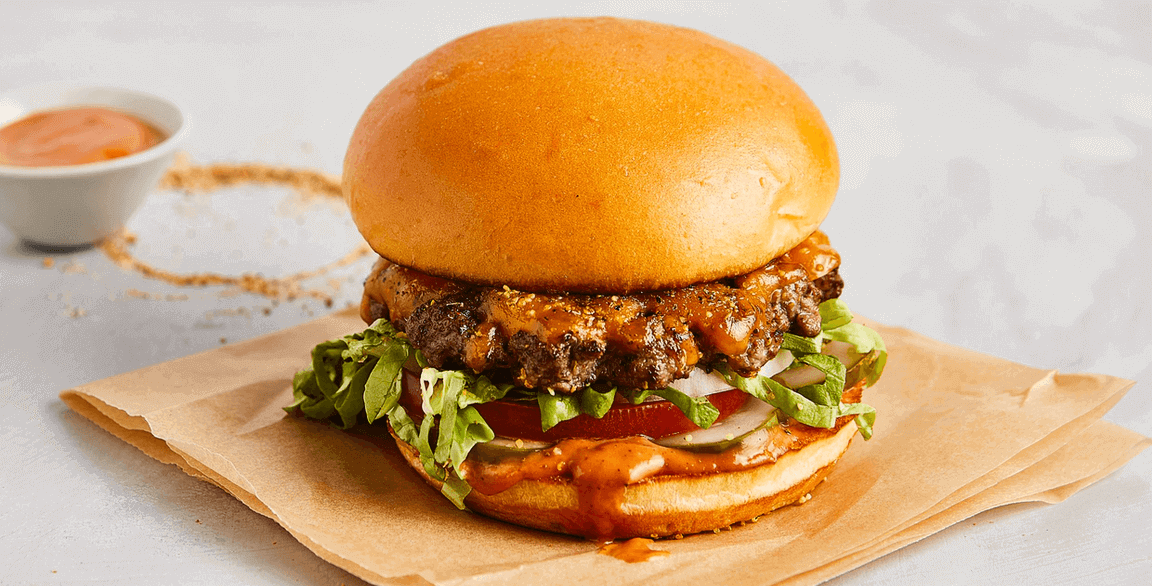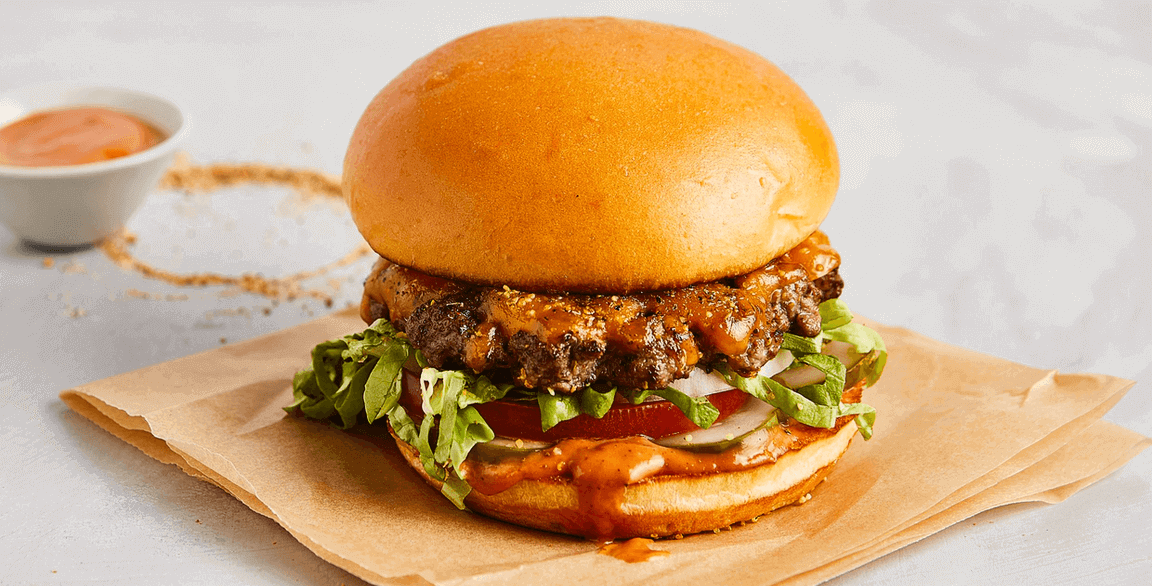 By Flavor & The Menu
February 18, 2022
Creator is a burger concept based in Daly City, Calif. Launched in 2018, the brand is known for its culinary robotics, where an automated assembly line preps ingredients to order: Patties are ground; tomatoes, pickles, onions and buns are sliced; cheese is grated; and the right measure of sauces and seasonings are applied upon order.
Creator's genius is in streamlined efficiency, something that may have seemed far out even two years ago but, nowadays, makes for a serious case study in the future of hospitality, food quality and modern flavor. It's automated, but with aesthetics, which speaks to the overall concept, with a keen eye on quality ingredients like pasture-raised beef, freshly baked buns and locally sourced and organic produce.
Signature flavor punches are delivered via Creator's sauces and seasonings. The concept works with a regional spice company to develop custom seasoning and salt blends. The Creator vs. the World burger is flavored with an umeboshi and mole sauce plus two seasoning blends: a combination of alderwood and smoked habanero sea salts, and its Pacific seasoning blend, a mix of sea salt, garlic, black pepper, onion, mustard, bell pepper, fennel and sugar.
"The Pacific seasoning is kind of a steak seasoning that gathers depth from the fennel and bell pepper," says David Bordow, Creator's head of culinary and experience. "In the Creator vs. the World, these seasonings were essential in creating a well-balanced burger, one that has the right amounts of acid, sweetness, earthiness and brightness. It's a pretty magical transformation and taste experience to have all of these ingredients together in one bite."
Signature salts and seasoning blends like Persian lime pepper and green Sichuan coriander salt—with more in the pipeline—are key to Creator's flavor objectives, aiding in bringing a distinctive culinary touch to an automated prep process. "These blends are essential to the overall flavor experience we strive for," says Bordow.