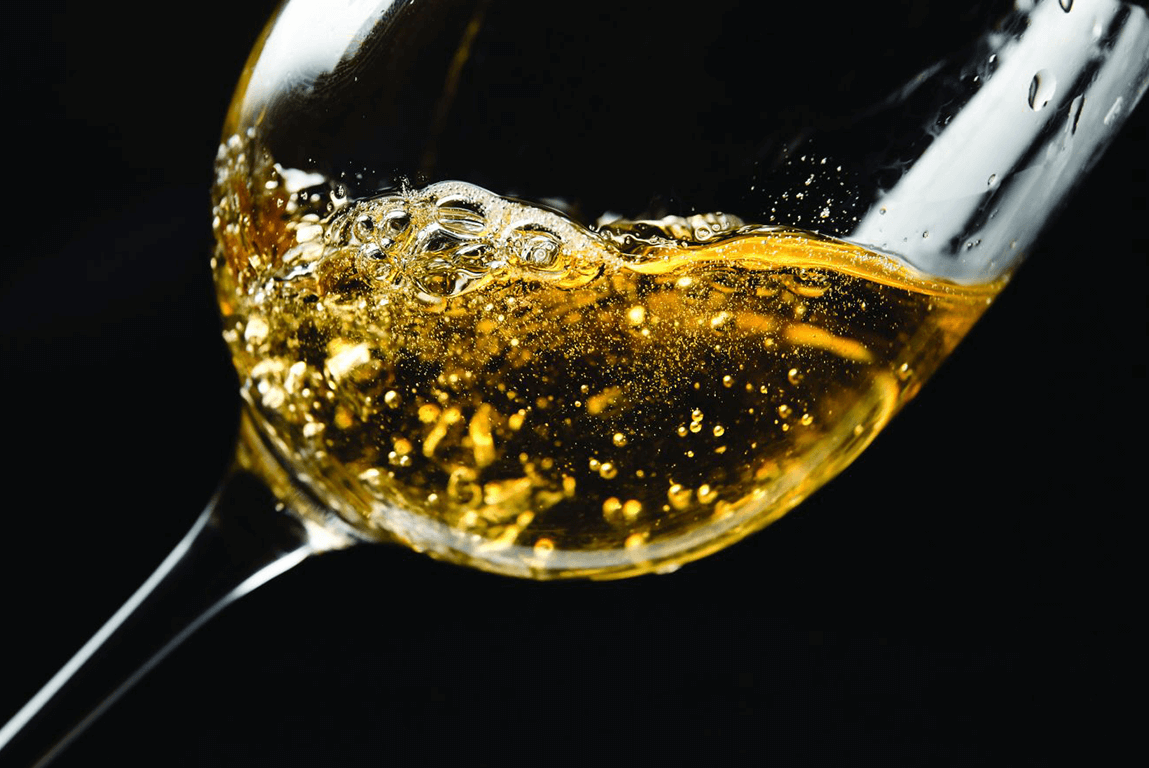 Before finding a place in today's cider culture, it's important to understand the evolution of the category. Today's consumer is spoiled with a dizzying array of options from both large-scale and artisanal producers. At cideries, beer and cider gardens, bars and restaurants, menus feature a variety of styles, including bone-dry, oaky, sweet, fruited, co-fermented and infused. Consumers' curiosity and enthusiasm for cider has blossomed thanks to this swell of innovation from passionate cidermakers.
A number of drivers are speeding along cider's rise from popular beverage to cultural phenomenon: the low-ABV trend, interest in the functional benefits of fermented ingredients, a growing market for gluten-free options and a deepening appreciation for craft and heritage.
"Cider owns attributes that live top of mind with consumers—health, sustainability and craft. They're also embracing cider's natural fermentation process," says Daniel Carpenter, managing director and partner of Sterling-Rice Group. "Fermentation's role in gut health only brightens cider's better-for-you halo. The whole-food ingredients used to make cider have expanded beyond the traditional apple and pear to other fruit bases that also incorporate herbs and botanicals."
Intriguing flavor blends and compelling stories are driving trial and keeping the category energized. Tapping into the sweet-spicy trend, 2 Towns Ciderhouse in Corvallis, Ore., features hot honey in its Spice Spice Baby limited release cider. Avid Cider Co. in nearby Bend, Ore., offers thoroughly modern profiles, such as its Cold-Brew Coffee Cider and Watermelon Rhubarb Cider, sustainably sourced and locally made. Newtopia Cyder in San Marcos, Calif., makes a play with the horchata flavor profile in its ¡Viva Horchata! It's made with a base of five apple varietals plus brown rice, almonds, Madagascar vanilla and Vietnamese cinnamon for a lactose-free, vegan-friendly and gluten-free drink. Innovation from large-scale producers is also key, fueling engagement from mainstream consumers and pushing comfort zones with introductions of new flavor combinations and styles of ciders. For example, the latest release from category leader Angry Orchard is the Hardcore Dark Cherry Apple Imperial Cider, offering a bold and balanced flavor with a higher ABV.
"Cider is a beautiful medium for endless experimentation," says Monique Tribble, head cidermaker at Yonder Cider in Washington's Wenatchee Valley, with a taproom in Seattle. "A base cider provides a nice canvas for adding other ingredients such as fruits or infusions, aging in different vessels or blending in specialty fruit." Yonder offers a range of ciders, but a unique area of development is its line of dry, cocktail-inspired ciders. "Our current seasonal, Cashmere, is inspired by the Negroni and is made using tart cranberry, dark cherry and bitter orange peel," she says. Another recent cider, Coulee—inspired by a mezcal cocktail—is infused with pineapple, lime and cardamom. As a cidermaker, Tribble is keeping a pulse on trends and transitions in the industry. "We're seeing everything from light ciders to ciders taking cues from the wine industry: think co-fermentations, collaborations and natural ciders. It's really exciting to see the crossover between industries beginning to happen."
Perhaps most importantly, cider is gaining steam and finding a following because of its accessibility. The world of cider has a welcoming vibe with a relaxed approach to tastings and preferences. "We have an open-minded culture that has room for all the different styles of producers in the cider industry," says Soham Bhatt, a board member of the American Cider Association. He's also co-owner of Artifact Cider Project, which runs a modern taproom called The Station in Cambridge, Mass., featuring seasonals and limited-edition ciders on tap and served in flights, and The Cellar in Florence, Mass., with taproom releases and small-batch projects. And although younger demographics are driving the trend, the appeal is cross-generational, observes Bhatt. "Cider drinkers tend to be from every walk of life—older consumers who are nostalgic as well as 20-somethings who are interested in fermentation and sessionable drinking. I think there's an even split across gender and socioeconomic backgrounds, too."
DEFINING CIDER CULTURE
What is American cider culture, and how does it translate into opportunity for beverage developers? "The vibe of cider culture is an expression of the product itself," says Bhatt. "It starts with the fact that cider has a lower ABV in general, so you can have a wine-like experience in a much more sessionable way. Also, the acidity makes it food-friendly; it's great with snacky things." That fits right into today's dining preferences, with anytime hours and shareable menus increasingly finding favor.
Looking to fill a gap in the market, Après opened in summer 2021 in Portland, Maine. In a space expressly designed to feel warm and open, community-centric yet still progressive and hip, this cider and hard seltzer bar serves small-batch drinks that are sustainably made. "We wanted it to feel special without feeling exclusionary or snobbish, and the idea behind the cider program is that drinks should be accessible while still pushing boundaries," says Sarah Bryan, operations and marketing director. "The ABV is purposefully lower in our drinks. Après' culture is about the experience. We want you to have two or three drinks, trying different styles and enjoying the space and the company you're with." The bar ages its cider in French oak barrels and includes offerings like the award-winning 255 White Cider, made with Maine apples fermented Belgian-style with orange peel and coriander.
Broadly speaking, opportunity comes from understanding why cider culture is resonating with consumers and applying those learnings to operations where it makes sense. Après serves as a great ambassador for the cidery movement, reflecting the aesthetic and attitude that many consumers are looking for: laid-back vibes with an anytime feel that still speaks to craft, variety and flavor.
FLAVOR OPPORTUNITY
With cider culture so inclusive and the category so dynamic today, the consumer group that enjoys it—or is open to trying it—has flourished. "We see cider culture in America opening up new opportunities to use cider in different ways beyond just putting a bottle in the to-go case," says Mike Kostyo, trendologist and associate director, Datassential. There are a number of operational approaches that key into cider's culture. Dedicating a few taps to trend-forward ciders is a savvy way in, along with adding either bottles or cans of specialty brands.
Creative cider cocktails—an integral part of cider culture—are another way to hook guests. Cider has an affinity as a cocktail component, introducing natural sweetness and effervescence. "Consumers want to see more cider cocktails from foodservice, and have bartenders introduce them to new flavors, new varieties," says Kostyo. "I think it's a big opportunity."
Insta-worthy, well-crafted drinks with clever names are also a mainstay at Après. Its Peach for the Stars is a cider slushie, featuring Kalle (the bar's American fruited and fermented apple cider), fresh peach and strawberry purée and Chambord. At country-themed Nash Bar & Stage in Boston, the Rye Not Rickey sports Woodford Rye, apple cider, passionfruit, rosemary, lime and seltzer. And The Station by Artifact Cider Project menus a clever take on the popular spritz with its Pine Hill Spritz, featuring housemade bittersweet cider vermouth and citrus.
"Cider bridges the gap between the more traditional beverage items on the menu, while also sharing some of their best traits," says Yonder's founder Caitlin Braam. "It pairs beautifully with food, offers variety, mimics many elements of wine (with a lower price point and lower ABV), can be consumed like a beer and comes in a variety of formats. Personally, I love to see cider on draft, because it can then also be used to make cider cocktails."
Cider is one of America's first craft beverages with compelling stories of microregional origins. "The American cider story is just so fascinating," says Kostyo. "It's a thing that almost died off, but then came back. So, it's a piece of our American and culinary histories that people are rediscovering, which is something that consumers are always interested in and something that operators can leverage on their menus."