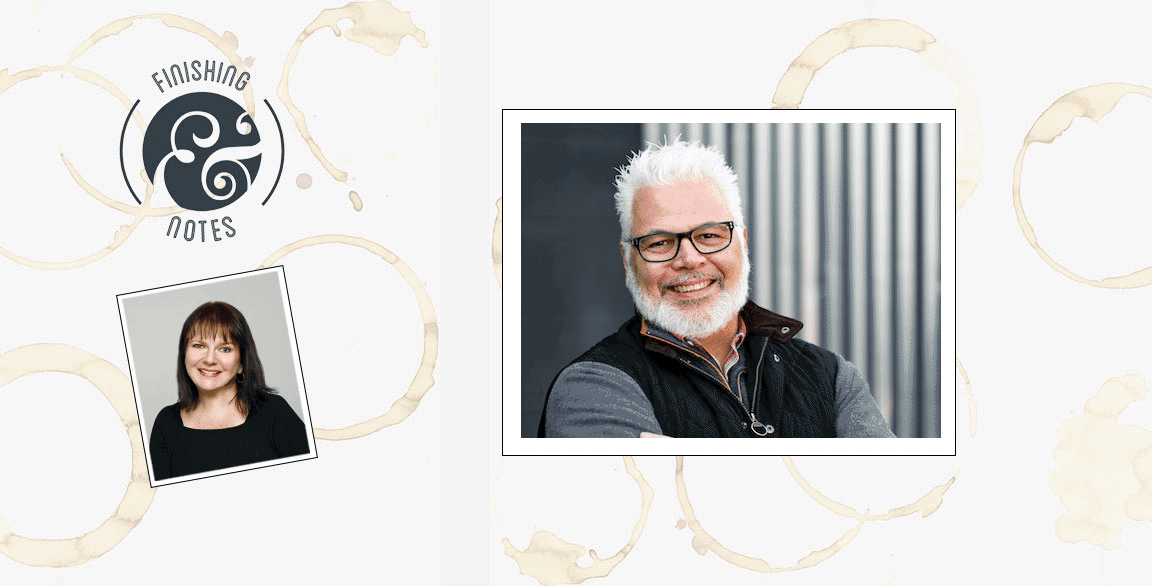 In an ideal world, our editorial team could sit across from our readers and, over a good cup of coffee, discuss topics covered in the latest issue. We've distilled that ideal scenario into a more practical format, where Katie Ayoub, managing editor, asks a reader to filter topics explored in this edition through their brand's perspective.
For this issue, she had a conversation with Matt Harding, senior VP of culinary and menu innovation at Piada Italian Street Food, a premium fast casual on an impressive growth trajectory, opening close to 10 new locations this year and on track to open 15 in 2023 and up to 20 in 2024.
Their "conversation over coffee" focused on how Piada is finding its footing in today's foodservice landscape, then tackled a couple trending topics pulled from our current editorial projects: Harding's approach to menuing seafood dishes and non-alc beverages.
KA: Let's start with the broader topic of how Piada is balancing innovation with the systemwide pressures everyone in foodservice is facing.
MH: We're being very careful not to put extra pressure on our teams. So, as we stay in a mode of innovation, we're trying to do things that don't add complexity for the team but still provide excitement—and value—for the guest. We get high marks on value with our customers, so we keep that in focus. This fall, we're launching a bundle featuring the Piada Stick [hand-rolled baked dough filled with Parmesan], which is Piada's most craveable item. It's been on our menu since day one and is incredibly rich with flavor detail. We're bundling it with a small pasta or salad and a beverage. We're also adding a sausage and pepper Piada Stick to the lineup. It's another great Italian street food item for our guests to try.
KA: What is Piada's strategy when it comes to menuing seafood?
MH: For Piada, it's about creating seafood choices that are a little bit out of the ordinary and then working hard to get customers to know that they're on the menu so they think outside the normal routine and try them. Our Calamari and Hot Peppers dish is amazing, served either as a topper or a snack. And when people try it, they become hooked on something that they can't get in a lot of other fast casuals or quick serves. When we placed a photo of our popular Farmer's Market Salad—topped with our grilled salmon—in one of the promotional panels in the restaurant, we doubled our salmon sales. For us, menuing quality seafood in craveable ways is a differentiating piece. It makes a big impact on the uniqueness of guest experiences.
KA: Looking at nonalcoholic menu development from a wider lens, what's the value in offering more complex builds?
MH: There's a paradigm shift with consumers. There's proof that people want to live their various lifestyles and still want choice. Consumers want more flavor. They want offerings that are a little better for them. The use of interesting fruits, spices, herbs and syrups all mingle into fresh combinations that excite the palate and don't leave the guest under the influence. For restaurant brands like Piada, it allows us to build checks at lunch.
KA: Keying into the fun, refreshing and hip side of non-alc beverages is important when trying to attract Gen Z. What is your approach here?
MH: Today, what we really want to stand on with our beverage program is flavor. So we want to prepare drinks in house that are a little higher in finesse level, and that's what we do with items like our Blackberry Hibiscus Lemonade and our current special, the Summer Melon Fresca, which has cantaloupe, dragon fruit, honey and fresh lime juice. With beverages like these, we're giving our guests surprise and delight, and they know they can come here and get options with layers of interesting flavors that they can't get anywhere else.
KA: The Summer Melon Fresca is so colorful. It pops on social media.
MH: Yes! It's a great item to photograph—it's really a beautiful drink and has that ombre effect, where it starts out pink at the top and gradates down to a golden orange toward the bottom. I'm telling you, people are buying it because of the look. It's appealing and very shareable on social, which appeals to the younger guests—and who's not trying to attract them?