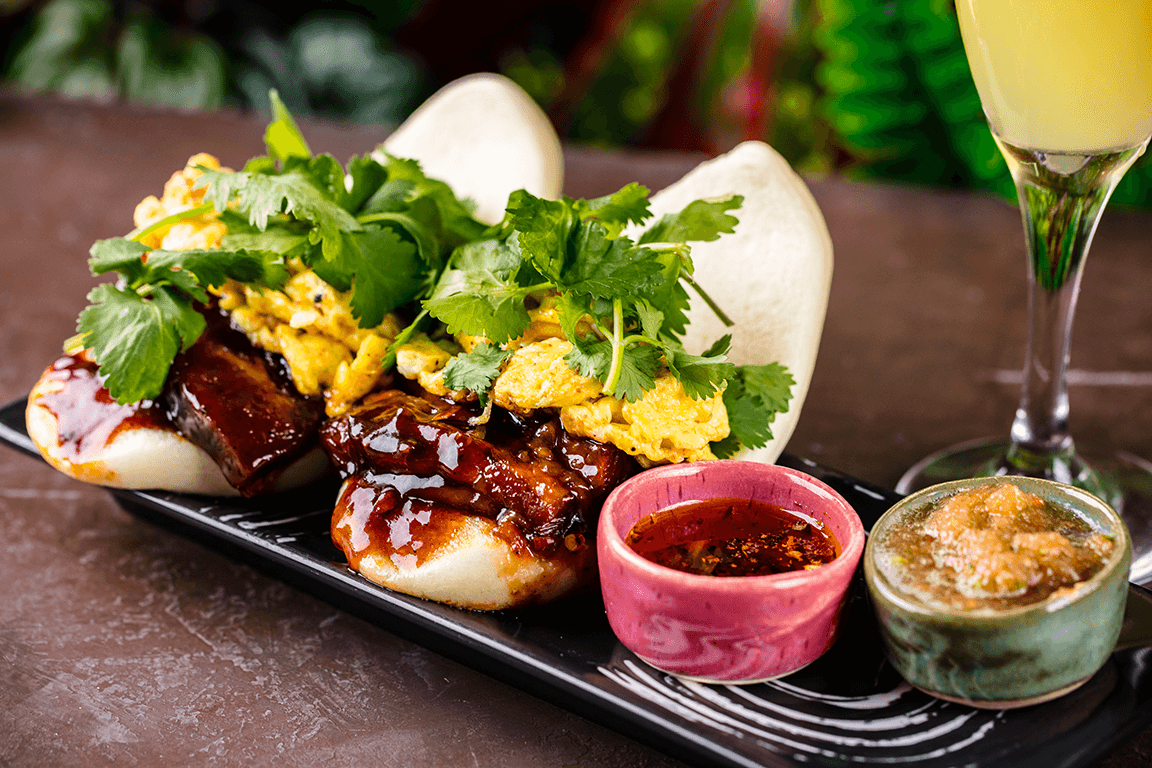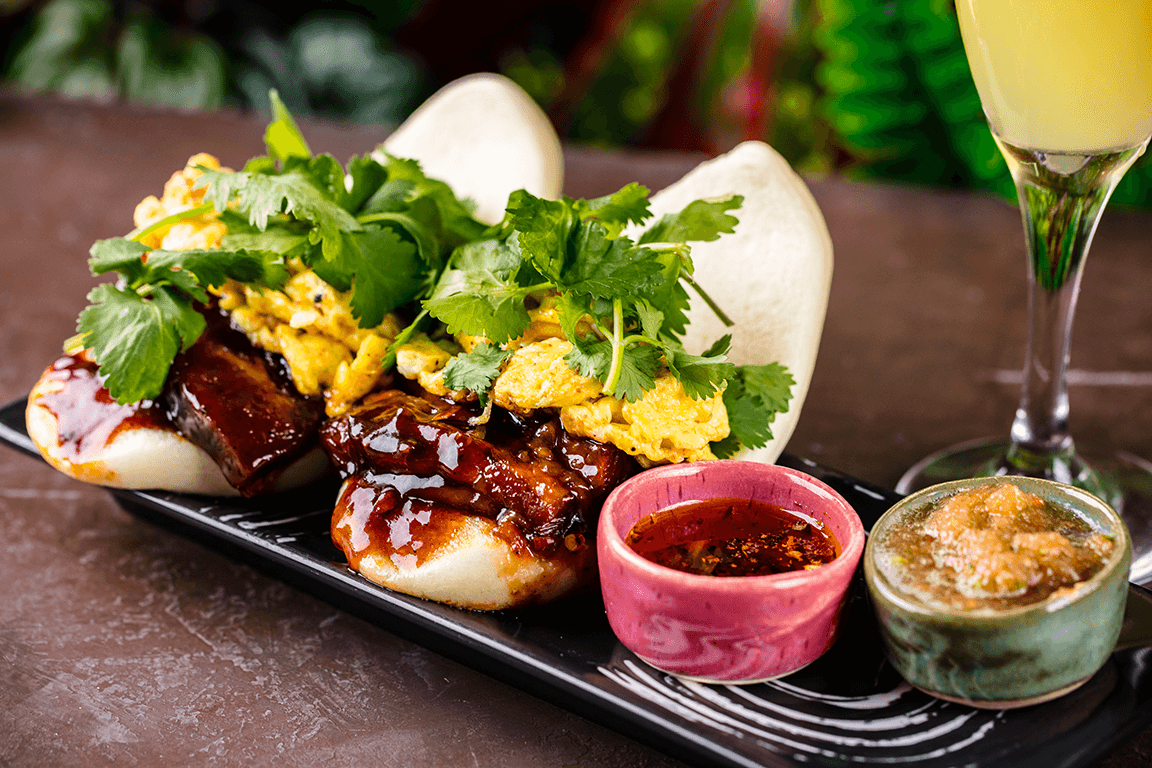 By Flavor & The Menu
January 8, 2023
This trend is the love child of the savory, unctuous umami bombs of Southeast Asian cuisine combined with the American love of breakfast anytime.
---
Vietnamese breakfast dishes deliver multisensory experiences—from the banh mi op la, which features an omelette or fried egg, to savory rice porridge and its flavorful toppings of soy, salted eggs, fermented veggies, toasted sesame seeds, fried shallots and peanuts.
---
The equities attached to classic American staples such as oatmeal are reflected in okayu, a Japanese rice porridge, and, of course, congee. Newer entrants such as avocado toast are reflected in the prevalence of Eastern analogues like ogura toast, which features sweet adzuki red bean paste on milk bread. And let's not forget Japan's signature omelette, tamagoyaki, which has seen incredible growth in exposure due to its status as a TikTok hero in the U.S. and abroad. Okonomiyaki, the legendary Osaka-style savory pancake with all-day appeal, has emerged onto the American dining scene, presenting many signature opportunities.

DANIEL CARPENTER, Managing Director and Partner, Sterling-Rice Group
---
High-volume operators will want to continue to provide familiar flavors or forms with a twist. Start with your most popular platforms and add the flavors in an approachable way. One big opportunity here is with the Chinese breakfast staple of jianbing. In Shanghai, it is an affordable street food that is made to order with a mung bean crepe, cracked eggs, a sauce like hoisin, scallions, and then a crispy wonton is added before it's wrapped up like an open-end burrito. This combination of familiar flavors and portability has the opportunity to be a popular option for consumers today.