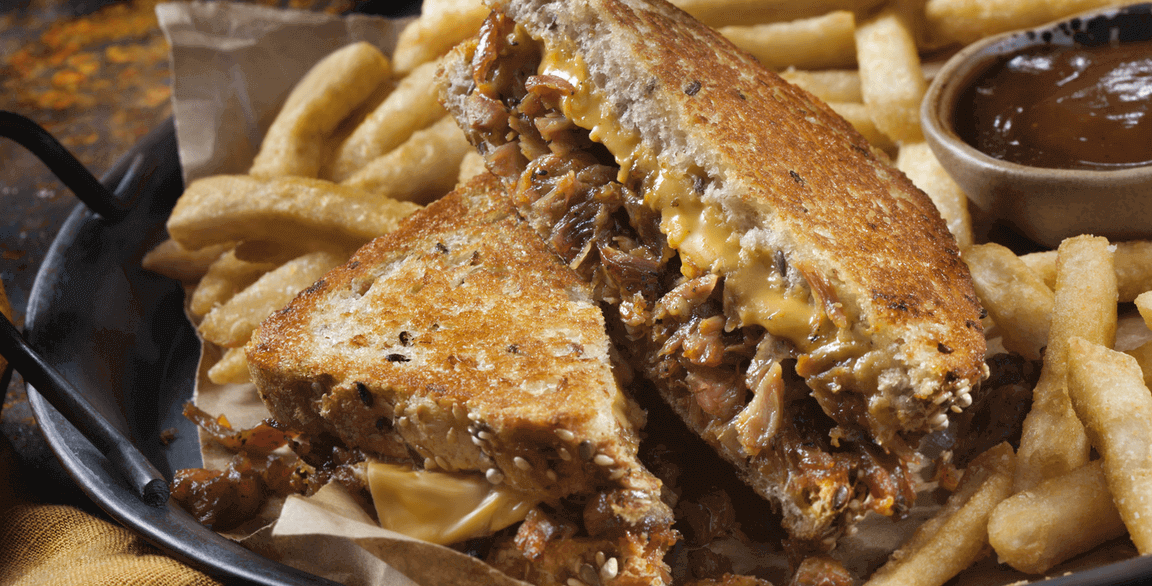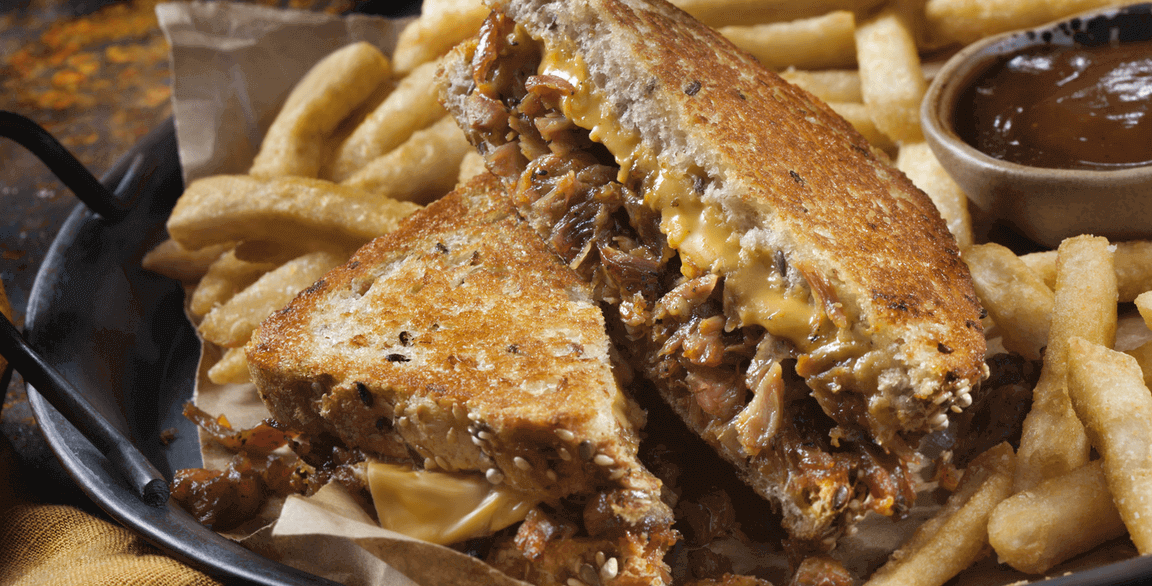 By Rob Corliss
February 24, 2022
Sandwiches provide a wonderful platform to introduce and reimagine Mexican flavors. We've chosen three classics that work particularly well here: the grilled cheese, club sandwich and meatball sub. All offer versatility and familiarity and have permissible leeway with culinary exploration. Simple, bold Mexican flavors that set comfort cravings higher are a trend-forward way to elevate these fan-favorite sandwiches.
Luscious grilled cheese rises to new heights via a combination of Mexican-style cheeses, flavor-packed meats and blasts of heat. Club sandwiches layer on signature moves with Mexican flavorings and spreads—all while honoring a classic club feel. Meatball subs transform into insanely tasty comfort food via Mexican breads, meat blends, sauces and cheeses.
Utilize these examples to guide sandwich menu development and deliver the bold flavor and familiar comfort guests crave.
1

GRILLED CHEESE
Mexican Fried Steak Grilled Cheese: Texas toast + Mexican breaded fried steak + refried beans + Chihuahua cheese + habanero-Jack cheese
Chicharrón Grilled Cheese: English muffin bread + pork rinds + chipotle Gouda cheese + asadero cheese + Cotija cheese
Carne Asada Grilled Cheese Slider: Mini brioche rolls + carne asada + Oaxaca cheese + roasted Serrano chiles
2

Club
Smoked Ham n' Candied Bacon Club: Toasted milk bread + smoked ham + jalapeño candied bacon + Chihuahua cheese + baby spinach leaves + sliced tomato + huitlacoche mayonnaise
Roast Beef n' Chorizo Club: Toasted sourdough bread + roast beef + thin slices of dry-cured chorizo + asadero cheese + romaine + sliced tomato + poblano mayonnaise
Achiote Turkey n' Ranch Bacon Club: Toasted potato bread + achiote turkey breast + ranch-seasoned bacon + manchego cheese + butter lettuce + sliced tomato + avocado requesón cheese spread
3

MEATBALL SUB
Taco Tamal Sub: Bolillo roll + tamal balls (corn masa dough filled with seasoned ground beef) rolled in taco seasoning + guajillo-tomato sauce + queso fresco crumbles
Meatballs Verde Sub: Bolillo roll + chicken/pork meatballs + fire-roasted tomatillo gravy + fried jalapeño rings + Cotija cheese crumbles
Drowned Chorizo Sub: Birote salado (Guadalajaran sourdough) soaked in chile de árbol jus + refried black beans + chorizo/beef meatballs in tomato sauce + raw minced onions + Oaxaca cheese shreds
FEATURED RECIPE
GET THE RECIPE FOR CHORIZO AND POTATO PAMBAZOS