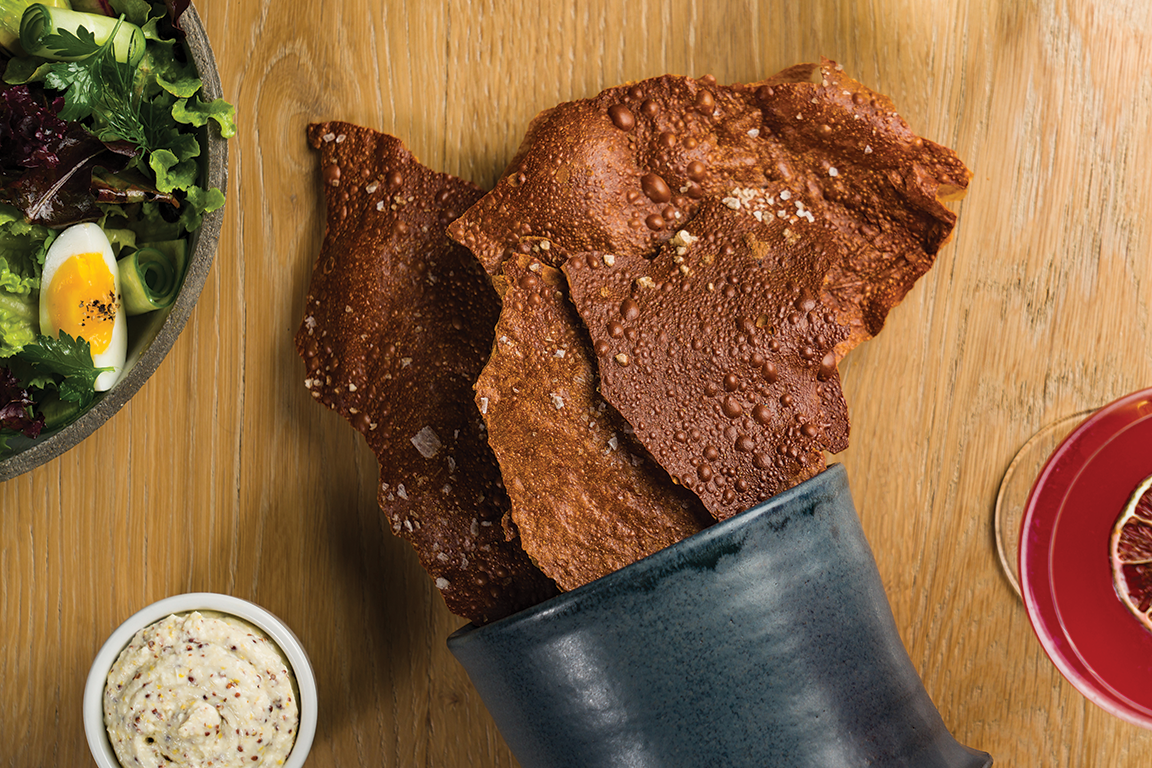 Mustard is a menu development dynamo, bolstered by four key attributes:
Its bright pungent flavor profile is well-positioned to complement today's discerning tastes, with assertive tang and hits of savory spice.
Mustard's varying texture plays of smooth, coarse crushed mustard seeds and chunky (with inclusions) provide chefs with flavorful development alternatives.
Mustard's versatility across all dayparts and most areas of the menu makes it a must-have SKU.
Its impactful ability to elevate big flavor with only a small amount of product equates to menu cost efficiencies.
Mustard works beautifully as a complementary background note or prominent flavor callout. Here are five applications to spark ideas for culinary development:
WET RUBS
Whole-grain mustard-crusted roasted pork loin rolled in fresh herbs and crushed pretzels
Yellow mustard-hot paprika-rubbed, smoked bone-in chicken thighs
MARINADES
Pale ale-mustard-orange-sumac-marinated grilled lamb loin kebabs
Maple mustard-black truffle-marinated grilled salmon fillet
SAUCES/GLAZES/DIPS
Fresh green bean casserole with maitake mushroom-brown mustard-cream sauce and fried onion strings
Bourbon-mustard-glazed roasted butternut squash with cranberries
CONDIMENTS
Prosciutto, shaved ricotta salata and apricot mostarda bocadillo
Fried chicken breast sandwich with Dijon mustard-dill aioli
SALAD DRESSINGS
Chinese hot mustard, vegetable oil, rice vinegar, plum purée, tahini and ginger
Dijon mustard, vegetable oil, cider vinegar, carrot juice, mango purée, honey and cumin