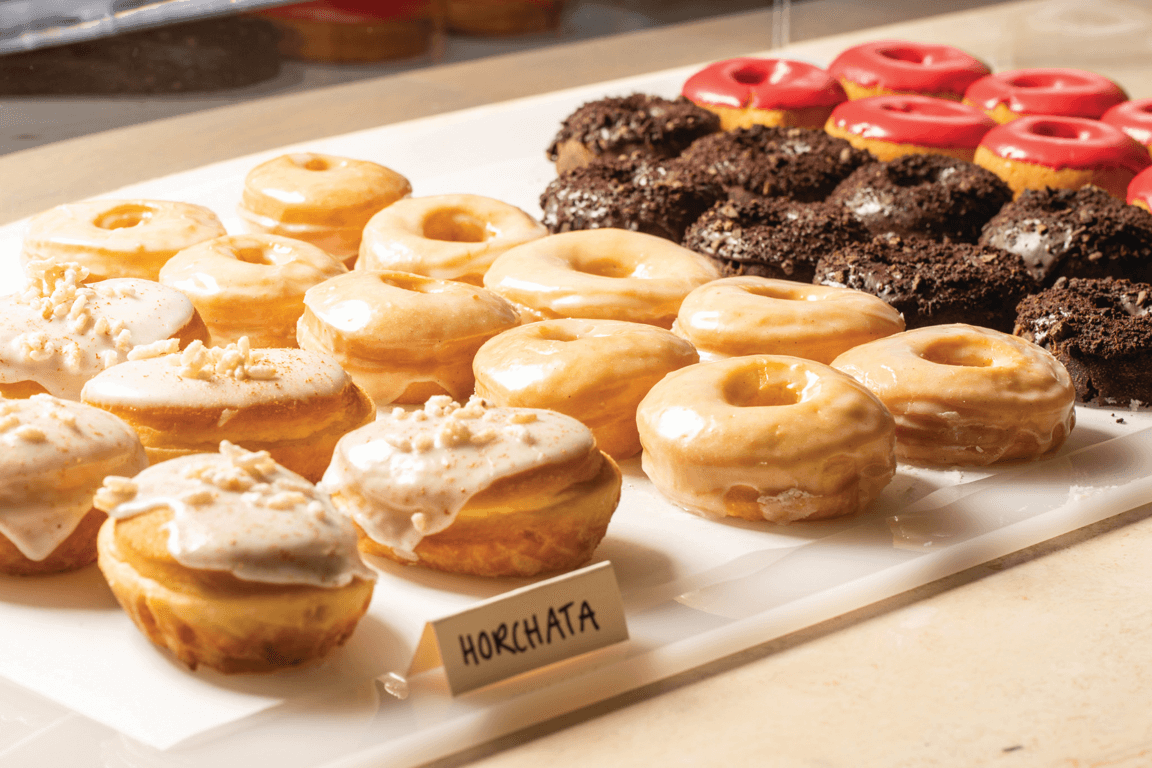 By Katie Ayoub
May 22, 2023
Dodo Bird Donuts puts a unique twist on nostalgic flavors. Our flavors appeal to the younger generation because they offer the comfort of favorite doughnuts paired with the exciting experience of new profiles."
—Mark Welker, Dodo Bird Donuts
Take a look at this inspiring new concept called Dodo Bird Donuts, a daytime café in La Jolla, Calif. Its menu includes a rotating roster of artisan doughnuts along with specialty coffee, tea, chai and milk drinks. The offerings are thoroughly modern and wholly unique, hitting the sweet spot with younger consumers. Visually appealing, the trend-forward doughnuts and drinks make for engaging digital content. But Gen Z deserves more credit than simply craving that social media money shot. This generation wants well-crafted and original flavor experiences. Dodo Bird delivers thanks to the expertise of Mark Welker, pastry chef, who brings an impressive pedigree to the table: He was formerly the pastry sous chef for Eleven Madison Park and the executive pastry chef at the NoMad Hotel, both in New York.
Welker's doughnuts are made fresh daily, with classic varieties alongside specials like The Horchata, a rice "milk"-glazed doughnut filled with cinnamon-infused rice "milk" pastry cream and topped with caramelized puffed rice and grated cinnamon. The Key Lime Iced Doughnut has Key lime custard filling and a graham cracker crust.
Beverages are equally nuanced, with flourishes that make the experience special. Dodo's Sea Salt Mocha stars TCHO Chocolate and is poured as a latte with a choice of milk or non-dairy options, then is topped with flaky sea salt. Austrian Raspberry Lemonade answers the call for next-level classics: This version is housemade, with freshly squeezed organic lemons mixed with cane sugar and Austrian raspberry syrup, served over pebble ice and garnished with mint and a lemon wedge. Dodo menus familiar favorites with a fresh approach, resulting in a memorable flavor experience.