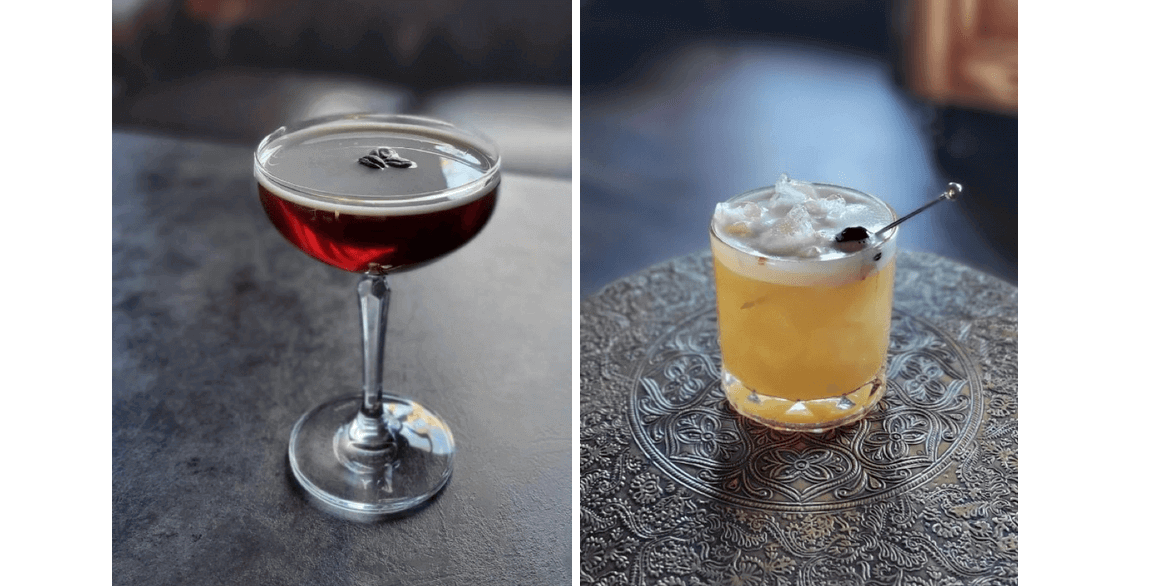 By Elyse Glickman
April 13, 2022
Back in the 1980s, anything fun enjoyed after hours was big, loud, colorful and larger than life. This mindset translated to the most popular cocktails of the day: Tequila Sunrises, Long Island Iced Teas, Fuzzy Navels, Amaretto Sours, Espresso Martinis and B-52s.
So, with everything happening in today's world, is it really surprising that the 1980s is the escape of choice? Bartenders whipping up '80s favorites in 2022 observe their customers are not only looking for reasons to go out, but also go back to a colorful, spirited time.
However, those bartenders will insist there's a right way to spin the decade's greatest hits.
"It's only natural that people are nostalgic and looking for fun, silly times right now, and drinks from the '80s do a great job of encapsulating that feeling," says Kristen Shaneyfelt, bar manager and lead bartender at Death or Glory in Delray Beach, Fla. She adds some of its best sellers are drinks named after pop-culture favorites from that decade, including "The Golden Girls" (Wild Turkey rye, vanilla, honey, lemon and black walnut bitters) and "The Karate Kid" (Suntory Toki Japanese Whisky, blood orange amaro and pecan bitters).
"At Death or Glory last year, we put together an entire '80s pop-up for the summer and had a great time taking old classics and putting a modern spin on them," she says. "We have currently leaned into the espresso martini trend, updating them with Demerara sugar, Alamea Coffee Liqueur, a housemade espresso cold brew, and always trying to get our guests to try them with rum."
Wake Me Up, Before You Go, Go
Along these lines, sales of espresso martinis at Pearl Diver, Fable Lounge and Fox Bar in Nashville are also percolating, thanks to the use of swapping classic ingredients with higher-end products. At Fable Lounge, the Espresso Martini features Wheatley vodka, espresso, Averna and Demerara sugar.
"Today, you have bartenders that were born in the eighties and nineties making these same cocktails, but they have found a way to make them fresh, exciting and almost unrecognizable," says Fable Lounge co-owner Erick Erickson. "While the espresso martini made a huge comeback in the past five years, most bars nowadays are using fresh-brewed espresso or cold brew instead of the syrupy-sweet liqueur as its coffee base."
Christoph Dornemann, head bartender of Arnaud's French 75 Bar in New Orleans, points out that the "dark times" of cocktail history (the 1960s through early 1980s) had been purposefully ignored. However, that changed when younger bartenders and customers who came of age in the '80s embraced improved versions of these nostalgic drinks, crafted with better quality ingredients and spirits, and given modern twists.
Of course, younger consumers who didn't live through the Glory Days of the '80s are also driving interest in its cocktails, drawn to their retro vibe and novelty—along with the crafted approaches today's bartenders are taking with them.
Let the Good Times Roll
The Amaretto Sour offered at Roxanne's, an island-themed cocktail bar in Boston, underscores the importance of adapting old recipes to suit modern tastes. Just like the classic, Roxanne's version is made with amaretto, bourbon, simple syrup and fresh lemon juice. What brings this version into this decade is that the original sour mix is left out, the egg white is directly integrated into the cocktail, and the simple syrup is housemade.
"Something as simple as amaretto can be overlooked if you are not familiar with different brand offerings that can improve your Amaretto Sour," explains Dornemann. "This focus extends to often-ignored cordials and liqueurs like creme de menthe, creme de cacao, peach schnapps, apricot liqueur, and coffee liqueur found in cocktails big in the '80s. The next step after improving your ingredients is the layering of flavors. An Amaretto Sour updated with a touch of rye whiskey or brandy adds depth and complexity while not taking away from that classic Amaretto Sour taste customers expect."