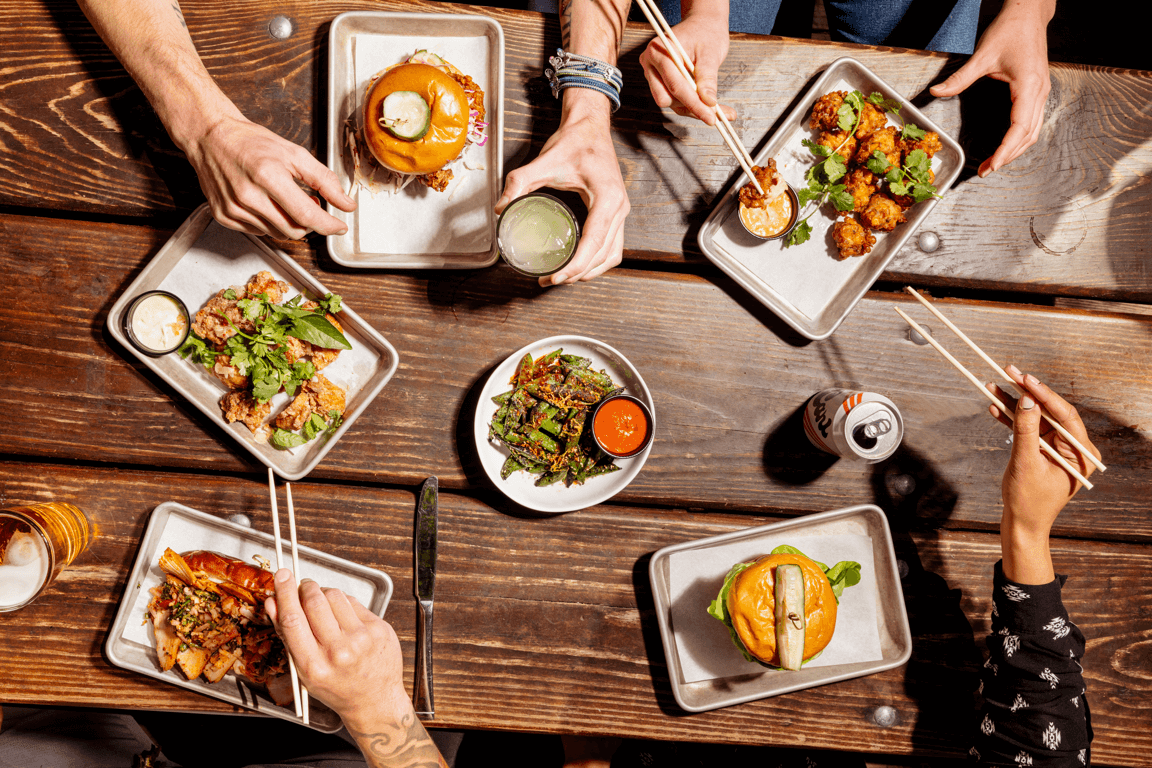 Gen Z is a major force in foodservice today. Thanks to their facility with social media, apps and other online tools, their knowledge about and influence on food trends is unprecedented. Our industry's trend cycle spins at a faster pace today in large part because of the quick-fire digital world that Gen Z first embraced, then adopted, then amplified. When it comes to interfacing with technology, their comfort level—and subsequent expectations—have paved the way for lightning-fast innovations in online ordering, delivery services, contactless payment and social media marketing.
Despite Gen Z's significant influence on foodservice over the last five years or so, restaurant brands are still trying to figure out what defines this demographic as diners. It's challenging because they're young and still gaining life experiences that will affect their collective personality. But attempting to understand what motivates their dining decisions and informs their flavor preferences is a worthwhile endeavor. This generation, born between 1997 and 2012, represents approximately 25 percent of the U.S. population. Forty million of them are adults this year, boasting an impressive purchasing power: In 2021, Business Insider estimated they carried $360 billion in disposable income, more than double what was estimated three years prior.
"Because the demographic of teenagers and young adults holds a lot of similarities across generations, the question, of course, is: What's different about Gen Z, and what do brands need to understand about them? This is a generation like no other," says Hana Ben-Shabat, founder of New York-based research firm Gen Z Planet and author of Gen Z 360: Preparing for the Inevitable Change in Culture, Work and Commerce (Gen Z Planet, 2021). "They have never known a world without social media, without the world at their fingertips. They grew up amidst constant change—social, political and economic. All of this has shaped their views and values." Their differences help inform who they are as diners. "It's important to understand that for Gen Z, diversity is not only a statistical demographic fact, it is a cultural lens through which they view the world," says Ben-Shabat. "That has a huge impact on how they interact with brands and what they expect from brands. That diversity drives their curiosity and openness to learn about other cultures and other foods. Being around a cohort of diverse peers gives them a comfort level around multiculturalism that we haven't seen before."
The Pandemic's Effects
As many Gen Zers were in their formative years during COVID, its effects were felt acutely and have left an indelible mark on their collective psyche. "For this generation, the pandemic was a defining moment," says Ben-Shabat. It's important for operators to understand to what degree the pandemic shifted the trajectory of Gen Z's values and behaviors, if at all. To shed light here, Gen Z Planet conducted two recent surveys, each sampling 500 Gen Zers. "We found out that while the pandemic, of course, disrupted every aspect of their lives, their core values and consumption patterns remain unshaken," she says.
In fact, COVID seems to have reinforced some generational characteristics and even doubled down on others. The economic hardships brought on by the pandemic galvanized this demographic's broad commitment to financial responsibility. Brought up during the aftermath of the 2008 recession, they're known to be more cautious with their spending and appear to be more financially savvy than previous generations. Gen Z Planet's research confirms this, reporting that respondents are price conscious. Fifty-nine percent of survey respondents said that COVID drove them to be even more financially conservative. Value—always a factor with young, cash-strapped consumers—resonates even more so with Gen Z, according to the survey.
The survey also found that the pandemic brought workers' rights and social justice into sharp focus for Gen Z—building on a sensibility already in place. Maeve Webster, president of consultancy Menu Matters and an expert analyst of Gen Z behavior in foodservice, agrees. "This young demographic is very socially conscious. They actively seek out restaurants that align with their values, which include sustainability, diversity, inclusivity, transparency and ethical sourcing," she says.
More Than a Meal
Like everyone who lived through the last few years, Gen Zers relish escapism, and they look to foodservice for experiences that transport them. But this doesn't fly in the face of their financial prudence. They're simply choosier about where they put their discretionary dollars. "Gen Z is more likely to value an experience over a material possession," says Webster. "Restaurants that can offer singular experiences are more likely to appeal to this generation."
Gen Z prioritizes fun and adventure. Foodservice is ideally positioned to give them the indulgent moments they seek out, providing "happiness micro-dosing," a term used by psychologists to describe a coping mechanism Gen Z has adopted for today's harsh economic, political and social realities. Restaurant brands that create unique and joyful experiences build meaningful connections with guests and create enduring loyalty.
Mindy Armstrong, senior director, brand innovation at Atlanta-based Buffalo Wild Wings, examines how to apply that desire for experience through a casual-dining lens. "When I think about how this new approach to attracting Gen Z might come to life for casual dining, I believe we have to take a step back and look beyond the food itself to the dining environment, too: the chair they're going to sit on and the plate they're going to eat from. On-premise dining is so much more immersive today. For previous generations, the food was the experience. Now, it's simply one component. From an innovation standpoint, it's all fair game. From a brand perspective, our No. 1 job is to make sure that we are relevant."
While exploring how to connect restaurant brands with Gen Z through experience, Armstrong cleverly ties together Gen Z's love of nostalgia with an experiential element. "We're seeing a lot more nostalgia pop up on menus. Chefs are figuring out how they can appeal to this audience, bringing nostalgic items forward but with a twist," she says. "Creative takes on chicken nuggets with cool dipping sauces are everywhere!"
With experience and nostalgia as the end goal, Armstrong "whiteboards" an idea: "Maybe you start with a very familiar format: a burger. How do you plate it so your Gen Z diner will want to photograph the experience? Or do you think through the components so they can express themselves in how they build the dish and make that customization a part of the experience? And then layering on nostalgia—because a burger is more about comfort—let's give them a nostalgic experience that evokes the feelings they had when they dipped their Happy Meal Chicken McNuggets into a sauce," she says. "What does that look like for a burger? Do we provide a nostalgic action with a dipping sauce? That can be how we bring bold flavor throughout the build—by offering different ways to dip the burger." She stresses that the burger itself must be amazing, but the challenge is not only to create great flavor, but a memorable experience that only you can provide. "It becomes a bigger story, whereas before, for older generations, the food could live alone," says Armstrong. "But with Gen Z, I don't know if that's true—especially if you're trying to build check and get them to spend more with you."
Flavor Has Last Word
Gen Z's degree of connectivity is astounding. The term "digital natives" is thrown around so often that it sometimes loses its significance, but their agility with technology has a profound effect on who they are as a consumer. "It impacts how they think, how they learn, how they process information, how they communicate with one another and how they communicate with brands," says Ben-Shabat.
That connectivity, coupled with their diversity, makes Gen Z curious about different food cultures. Global builds answer the call for adventure. "This generation is more interested in global flavors and cuisines than any previous generation, and they're more adventurous and willing to try new things," says Webster.