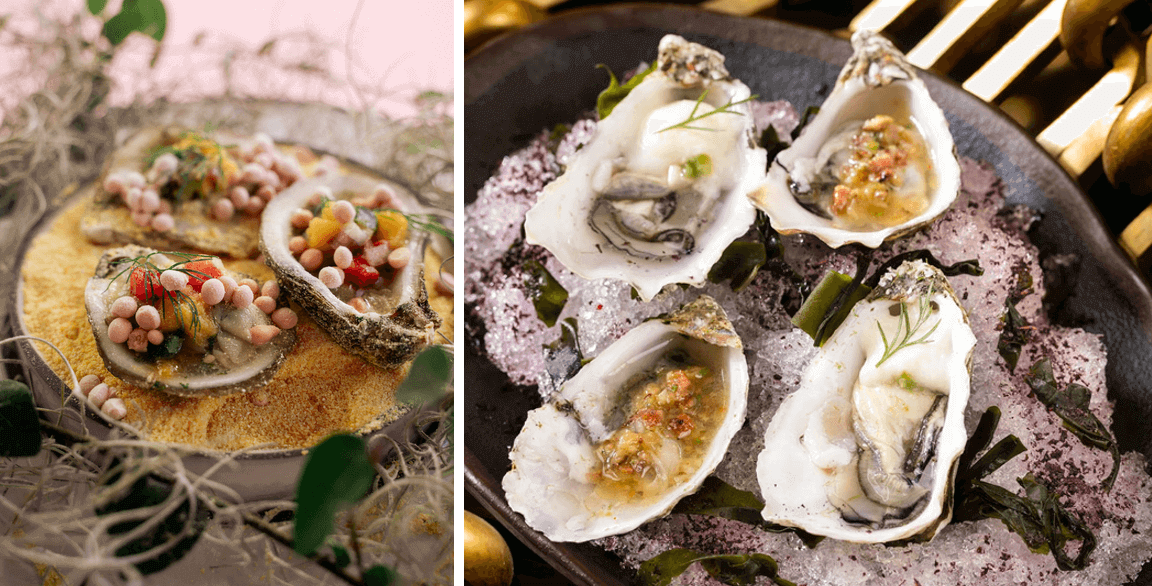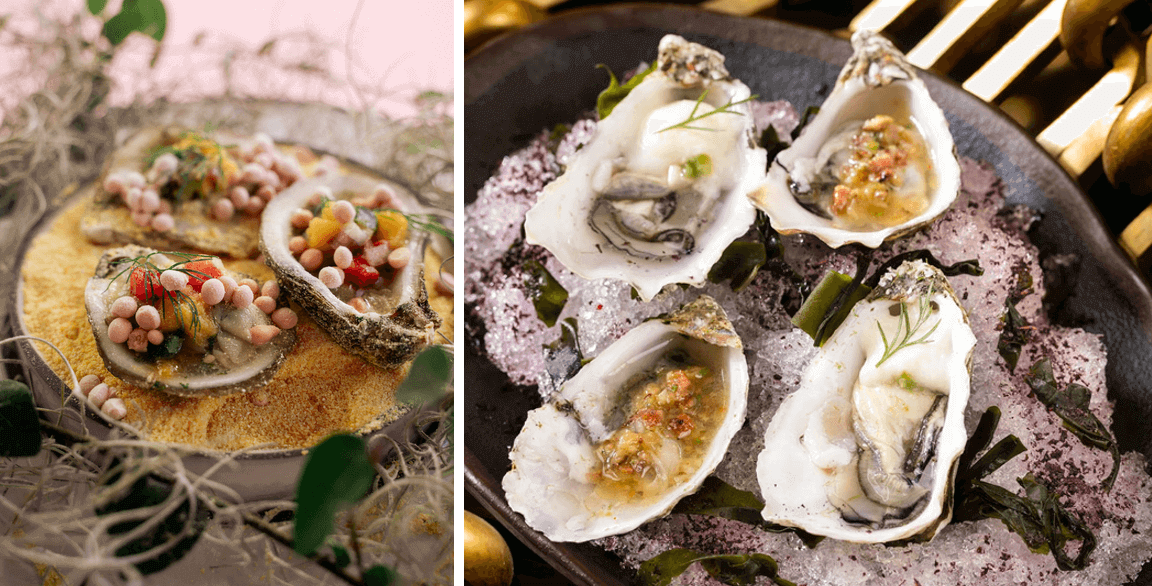 Low in calories and high in protein and vitamins, oysters are easily one of the most sustainable and ecologically friendly bivalve mollusks on the planet, acting as natural filters for the water in which they live. That strong sustainability story is helping fuel a new wave of interest in oyster culture. Also, oysters' inherent sense of occasion is adding to its appeal. The ritual and celebration of sharing oysters are particularly enticing right now for today's pandemic-weary diner.
A number of social drivers are giving oysters momentum. TikTok's influence strikes again with millions of young people interested in videos of users taking part in spicy oyster challenges or trying raw oysters for the first time. During the Netflix series "High on the Hog," viewers learned about Thomas Downing, an historic New York City oyster king and abolitionist. Pair that with more delivery options available for fresh oysters and you've created an oyster frenzy.
Oysters act much like the grapes used in wine. Their size, shape and flavor are wholly determined by their underwater surroundings. And, because they're already flavorful with nothing at all added, toppings are chosen carefully, bringing in contrasting flavor notes and signature, whimsical touches. Today, chefs are incorporating an expanding list of eclectic flavors on oysters, sourced from coast to coast.
Modern Flavor Finishes
At Sparrow + Wolf, a modern American restaurant in Las Vegas, chef/owner Brian Howard offers oysters chilled or grilled, allowing the flavors of the ocean to do most of the work. Toppings rotate and have included a variety of mignonettes ranging from yuzu kosho to sake. "Off the grill, oysters are filled with a miso-spinach butter and topped with chorizo breadcrumbs," says Howard. "We also offer them simply on the half shell with sliced lemon and horseradish or topped with a fermented aji amarillo hot sauce and fresh brunoise of cucumber."
Tapping into the desire for experiential dining, The Jolly Oyster Shuck Shack, a weekend-only outdoor venue owned by a pair of oyster farmers, offers a shuck-your-own oyster menu to guests visiting its Ventura, Calif., location. For one dollar extra, shuckers can choose from three sauces: spicy citrus Thai, cucumber mignonette and Tabasco-lemon.
Casual Vietnamese-American cuisine is on order at Brooklyn's Falansai, where diners can eat inside or lounge in the outdoor garden while enjoying the restaurant's Beausoleil oysters topped with pickled kohlrabi mignonette and, for $2 more, a dollop of Maine uni.
Ice Cold Oysters & Pomegranate-Hibiscus Pearls with hibiscus hot sauce are a showstopper at Four Flamingos, Richard Blais' new seafood-forward tropical restaurant inside the Hyatt Regency Grand Cypress in Orlando, Fla.
Guests at the modern American Row 34 in Boston can feast on a platter of raw oysters—adding caviar atop any order—or ask for a fried oyster to top any burger, or kick back with a couple of crispy oyster sliders starring chile-lime aioli, pickled onion and arugula.