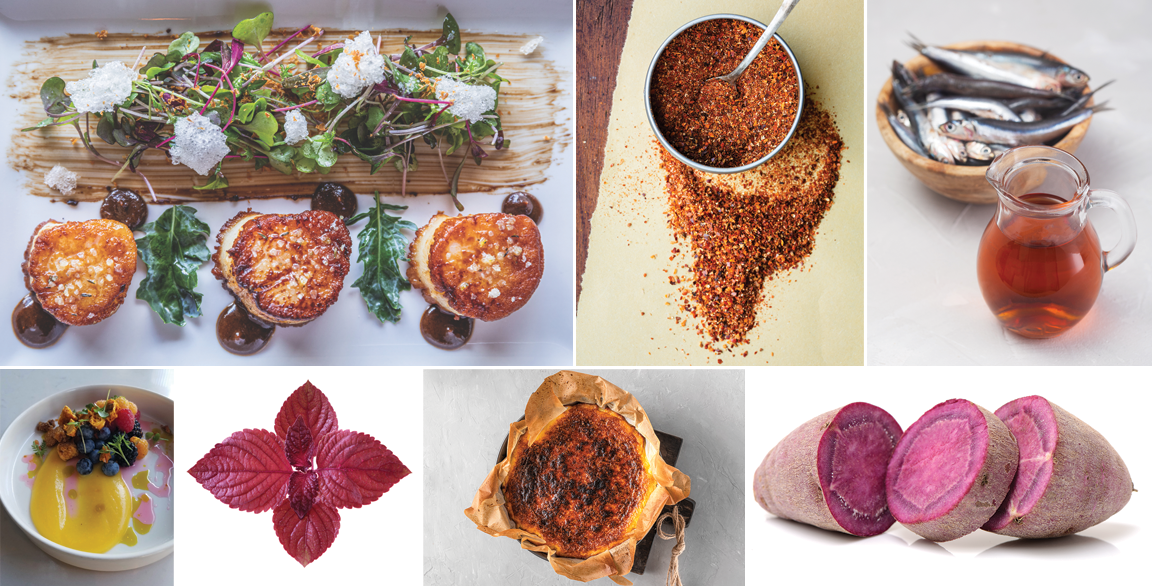 By Katie Ayoub
December 15, 2022
Culinary innovation is serious business for menu developers, but that doesn't inhibit their sense of wonder and possibility in discovering new flavors, ingredients and techniques. That exuberance in flavor play is, of course, the driving force behind innovation. Even when the exploration of new flavors doesn't lead to menu execution, there's clearly tremendous value in pure discovery. Chefs can work the muscle that stretches inventive thinking around recipe development, not reined in by brand parameters. And creativity begets creativity—springboarding new ideas for successful menu implementation.
Here, we're highlighting seven flavor discoveries from chefs across the country that were born from a simple request: "Describe one new flavor or ingredient that you discovered or enjoyed working with this past year." The passion and creativity behind the answers are palpable. Our hope is that their exploration will spark more ideas, fueling innovation into the new year and beyond.
We invite you to scroll through this slideshow of flavor discoveries.
NEXT

»