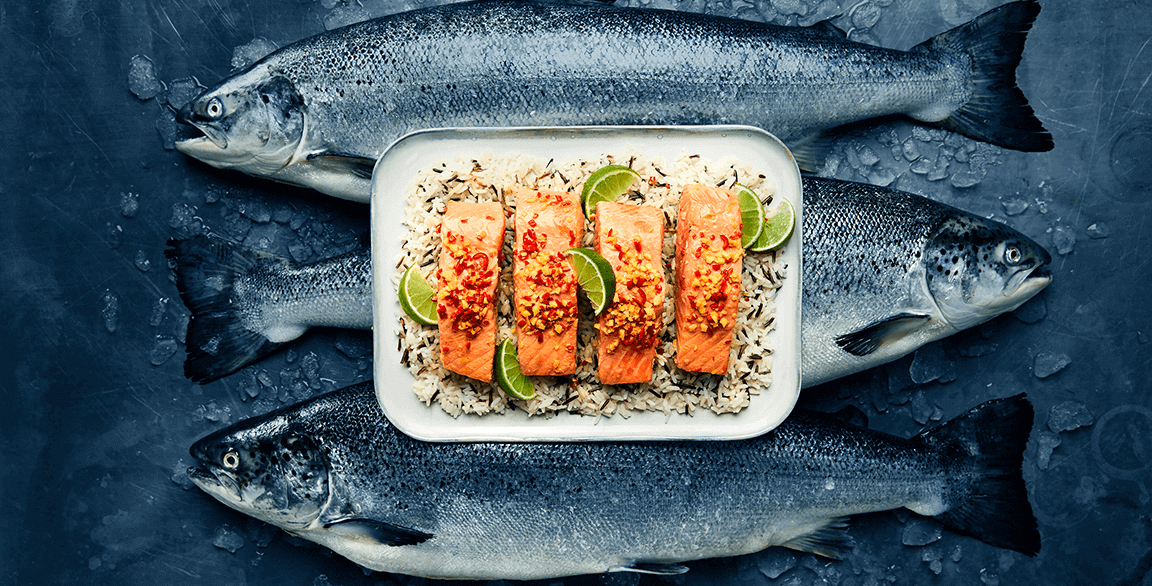 Norway's lengthy, rugged coastline and isolated fjords present ideal conditions that allow many species of fish and sea creatures to thrive. This unique environment leads to the harvest of Cold-Fashioned Seafood, which consistently features pure, fresh flavor, beautiful color, firm flesh and an ideal texture. Seafood from Norway is a premium choice that can elevate any dish.
This is especially true of salmon, arguably the most "perfect" fish, says Chef Christopher Haatuft, on behalf of the Norwegian Seafood Council, citing the wide array of menu applications enhanced by quality salmon: "Raw, it can be used as tartare, sushi, crudo and carpaccio. Cured, you've got gravlax, cold smoked, hot smoked, rillettes, pâtés and spreads. You can make cakes, burgers or nuggets. It goes in soups, stews and ragus. And then, there are the classics: grilled, baked, broiled, roasted, sautéed and fried. I challenge you to name another fish that's as versatile!"
Norwegian salmon has a reputation for excellence, backed by a longstanding heritage of knowledge and experience paired with modern innovations—all applied to the pursuit of delivering the very best, most consistent seafood products for today's diners.
Farmed in clean, cold ocean waters, Atlantic salmon from Norway delivers fresh taste, a vivid color and a consistent quality—three delicious reasons Norway is the largest exporter of this fish in the world.
WHY CHOOSE SEAFOOD FROM NORWAY?
Three pillars that set Norwegian Seafood apart:
IDEAL CONDITIONS: The cold, harsh conditions of the Norwegian coast are optimal for a rich marine ecosystem, yielding superior seafood products naturally packed with flavor.
CRAFTSMANSHIP: A way of life for Norwegians for thousands of years, quality craftsmanship for wild and farmed fisheries is inherent here.
SUSTAINABILITY: Norway's fishing and aquaculture industries are among the world's most advanced and well-established systems for sustainability and management.
TODAY & TOMORROW
The Norwegian Seafood Council respects the gifts of their coasts and waterways. They are proudly committed to preserving generations of tradition and knowledge by ensuring a sustainable stock of nearly 20 species of fish and seafood, including salmon and fjord trout, halibut, cod, cold-water prawns and blue mussels.
Norway is a world leader in responsible, sustainable fishing, processing and distribution practices. From mandatory pen sizes for farmed salmon to a deforestation-free fish feed supply chain, a full-circle allegiance to the Earth and its waters means that U.S. chefs can menu Seafood from Norway with confidence in its sustainability story.
Find out more on Seafood from Norway here.