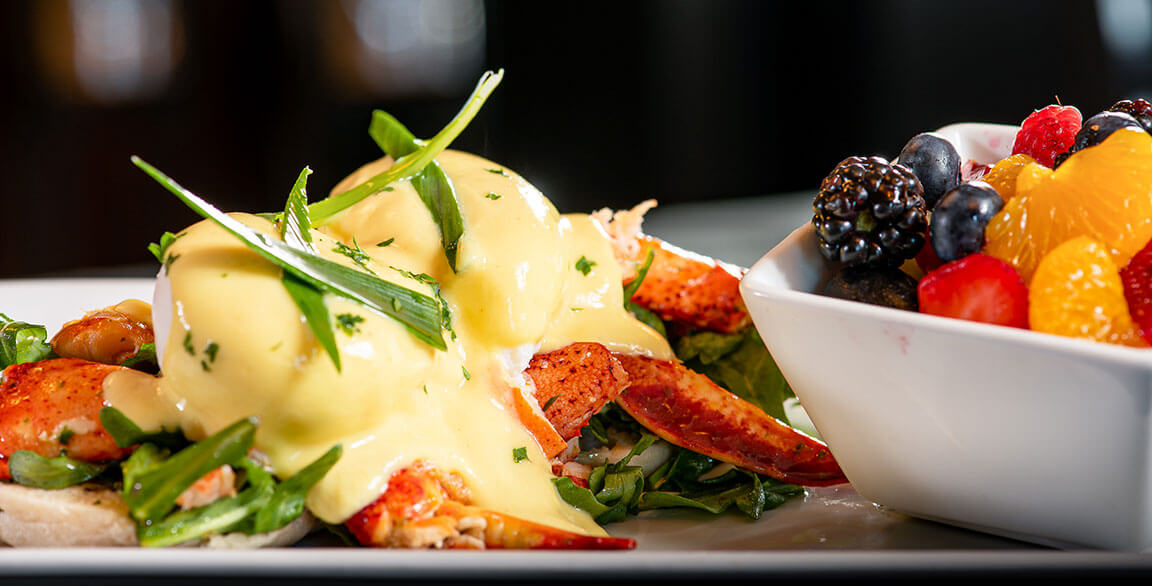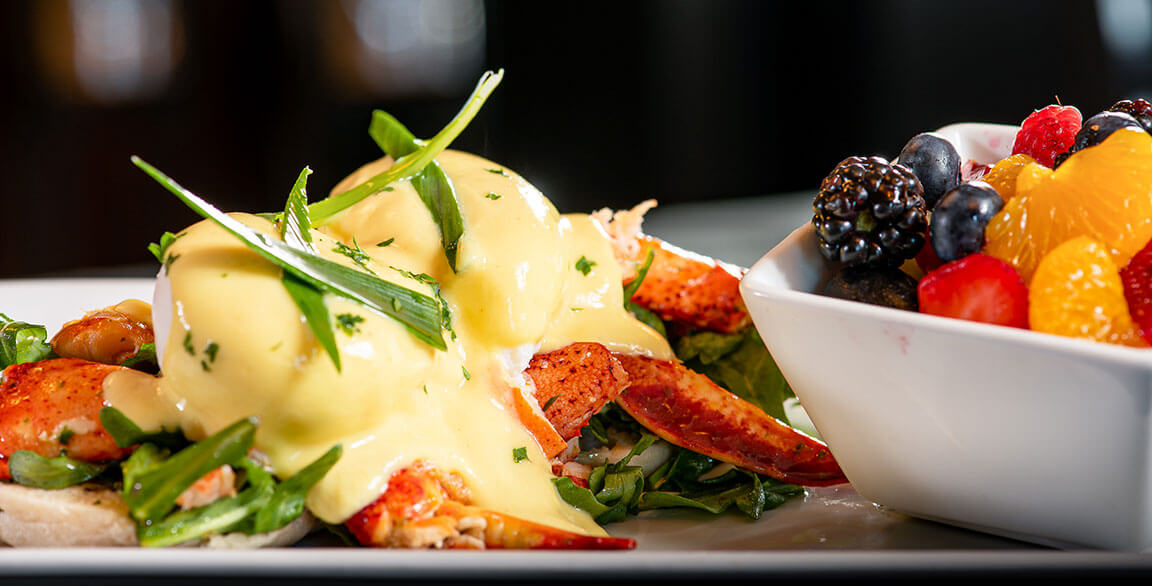 By Eliza Amari
December 10, 2021
By its nature, seafood offers distinct attributes for menu developers, including unique flavor-building properties, an opportunity for sustainability messaging and an inherent health halo. But fish and shellfish also transform menu items like no other protein, given their versatility in variety and in menu application. Here are three easy ways to upgrade menu offerings, leveraging seafood's premium positioning.
BREAKFAST HITS
For the breakfast menu at Tinta at The Westin Fort Lauderdale Beach Resort in Florida, Executive Chef Michael Mayer uses the tostada to give the Benedict a refresh while helping to anchor it within the restaurant's modern Mexican profile.
Lump crab is the highlight of the Crab Tostada Benedict. The breakfast specialty starts with fried white corn tortillas and a spread of refried beans, which is topped with fresh crab salad, comprised of lump crab, onions, jalapeños, red bell peppers, cilantro and lime zest. The build is layered with fresh avocado slices, soft-poached eggs and finished with a chipotle hollandaise. "The locals return for the freshness of the crab and avocado, along with the heat and citrus of the chipotle hollandaise," says Mayer. "This dish never disappoints."
Lump crab is also the star of Tinta's Yucatán Omelet, where it's folded in alongside bacon, cream cheese and chipotle béchamel. The omelet is topped with Cotija, pickled onion and cilantro.
SPECIALTY CUTS
Utilizing alternative cuts of familiar seafood items is a tried-and-true method for memorable flavor experiences. Halibut offers chefs the opportunity to feature tender, flavor-rich specialty cuts. The popular seafood establishment Water Grill, with locations in Southern California, Las Vegas and a forthcoming concept in Denver, highlights halibut cheeks, collar and tail to help convey the restaurant's commitment to seafood sustainability.
"We pride ourselves in celebrating the fresh halibut season by highlighting and serving it in unique ways," says Brian Okada, Culinary Director of King's Seafood, parent company of Water Grill. "The halibut cheeks are cooked in a sauté pan to get a nice sear, which also helps keep them moist on the inside." The Roasted Halibut Tail is offered as a shareable appetizer, served skin-on with roasted tomato salsa, pickled mango and soft corn tortillas. On the entrée menu, the Marinated Halibut Collar is paired with Okinawan potatoes, pickled bean sprouts and a yuzu aïoli.
TOAST TOPPERS
The trend-forward toast format provides a simple carrier for high-impact seafood offerings. Fish and shellfish readily transform the humble handheld to a showstopping shareable, snack or hearty meal.
Lobster lends toast a premium touch at The Honey Paw in Portland, Maine. The Lobster Toast is loaded with lobster and scallop mousse, radish, cilantro, tarragon aïoli and Fresno pepper. At Anthony David's in Hoboken, N.J., tuna tartare takes a turn as a toast topper, along with chiles, scallions, basil and aïoli. Back at Tinta in Fort Lauderdale, Fla., the Tequila-Cured Smoked Salmon Toast is in keeping with the restaurant's coastal Mexican vibe. Here, telera bread is layered with greens, tomato, salmon, pickled onion, toasted chile morita and cilantro.
In a clever mash-up of avocado toast and gravlax, Jeremy Bringardner, Corporate Executive Chef at Mendocino Farms Sandwich Market, created a Beet-Cured Alaska Salmon Toast in collaboration with the Alaska Seafood Marketing Institute. "Pairing the beautiful orange-red of the salmon with the magenta of the beets is stunning visually," he says, "and the earthy notes of the beets and curing spices work well together." The toast is finished with a kale salsa verde for an added layer of signature flavor.