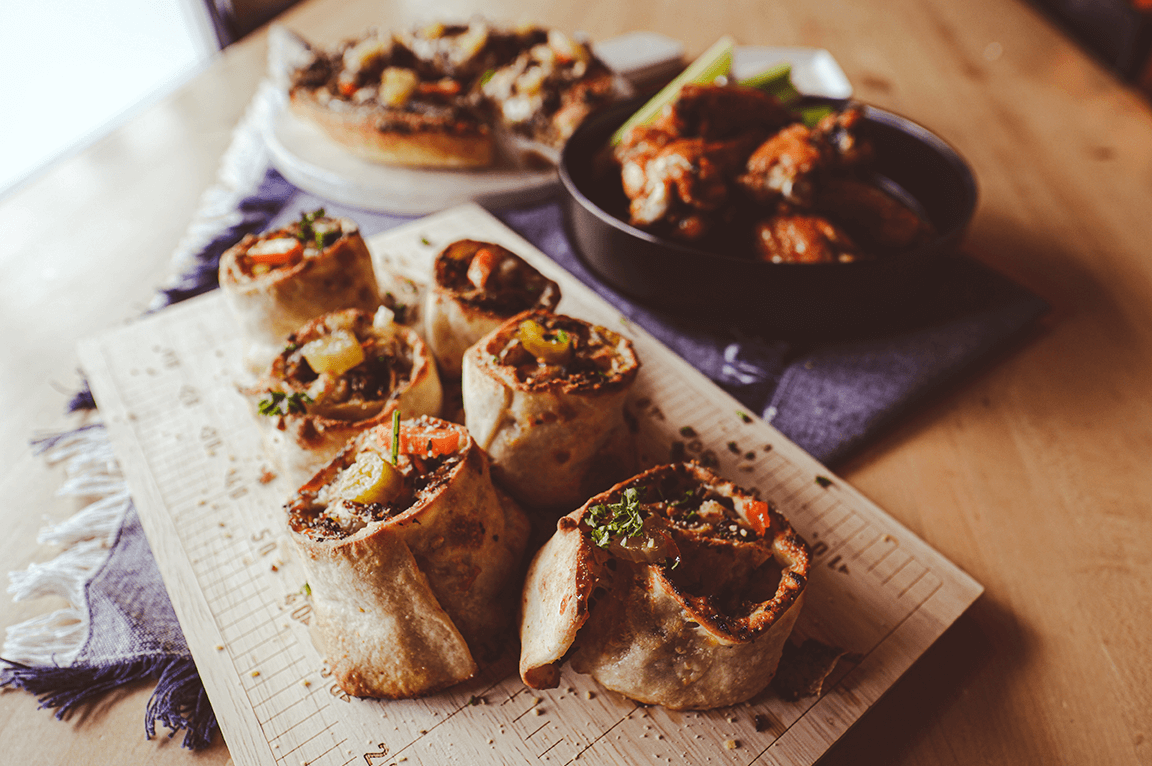 By Mike Kostyo
May 3, 2023
There are a few American regional foods that have gone on to become bona fide icons far outside of their home turf. Think Chicago-style hot dogs, New England clam chowder, Key lime pie—and Philly cheesesteaks. The latter has become such a beloved dish that many cities across the country have their own restaurants and food trucks specializing in the iconic sandwich (Philadelphia magazine even reports that Lahore, Pakistan, has become an unlikely cheesesteak powerhouse). And, when that happens, you can bet innovative flavor play is soon to follow.
Indeed, the Philly cheesesteak has become a flavor system that has transcended its hoagie bun boundaries. That's true in Philadelphia itself, where operators have to differentiate themselves among endless cheesesteak iterations, but also across the country, where chefs aren't as beholden to the local classic. That's the case at Lucha Cantina, a Latin fusion concept in Rockford, Ill. Owner Joshua Binning says his take on the chimichanga—a Cheesesteak Chimi with crimini mushrooms, poblano and bell peppers, onions, a dash of ranch, and a healthy smothering of housemade queso—is one of the few dishes that has been on the menu since the restaurant opened a decade ago. It has changed a bit since then; they now use a more traditional Philly beef product instead of the carne asada they originally featured (though fans order it "the old way" often enough that they added a dedicated button to the POS system).
Cheesesteaks have found their way into a range of entrées on modern menus, from tacos and burritos to an endless array of pizzas. Old Chicago Pizza + Taproom, the Colorado-based chain with nearly 100 locations, wanted to offer something a little different. Zeroing in on the appetizer menu, where cheesesteak eggrolls reign supreme across the country, the brand launched its unique Old Chicago Cheesesteak Rolls. A play on the brand's Sicilian Pepperoni Rolls, the app is crafted using the brand's signature pizza dough, which is rolled up with thinly-sliced sirloin, onions, peppers and giardiniera. It's all finished with a drizzle of ranch and a melted mozzarella topper before it's ready for sharing.
MENU INSPIRATION
Looking to introduce an innovative flavor play incorporating this consumer favorite on your own menu? Take inspiration from these unique cheesesteak builds:
Wherever your operation happens to be, give customers a taste of one of America's favorite regional flavors with creative, craveable cheesesteak plays.