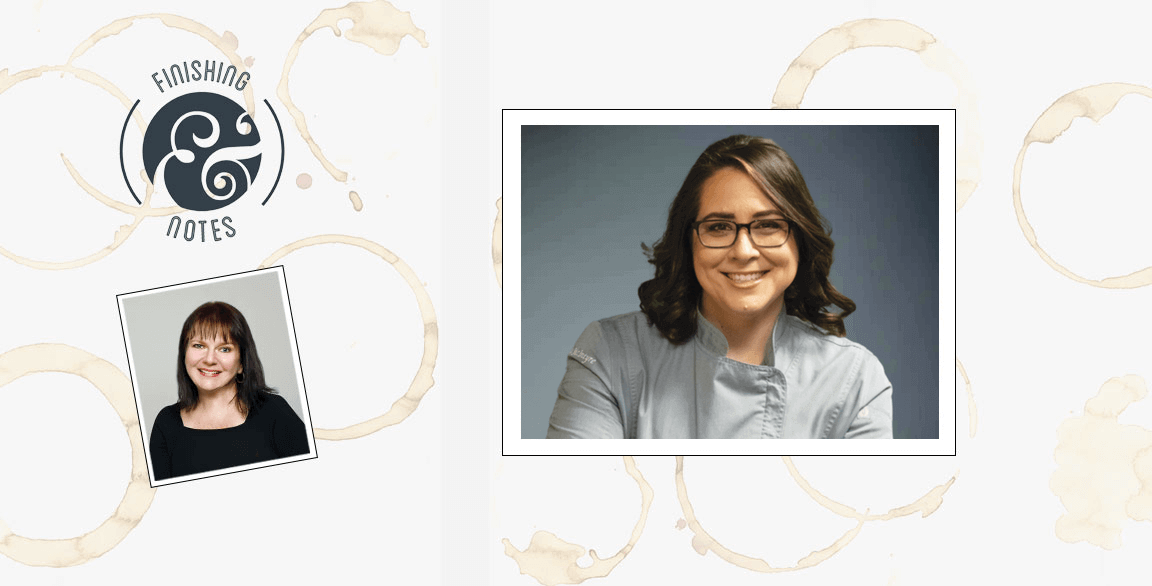 By Flavor & The Menu
May 4, 2022
In an ideal world, our editorial team could sit across from our readers and, over a good cup of coffee, discuss topics covered in the latest issue. We've distilled that ideal scenario into a more practical format, where Katie Ayoub, managing editor, asks a reader to filter a few of the topics explored in this edition through their brand's perspective.
For this issue, she had a conversation with Becca McIntyre, VP of culinary and supply chain with Mongolian Concepts, the restaurant group with three well-known create-your-own bowl brands: bd's Mongolian Grill, Genghis Grill and Flat Top Grill. Their "conversation over coffee" tackled three themes from this issue: translating global handhelds, mushrooms on the menu and modernizing frozen drinks.
KA: Tell me about innovation at each of your brand concepts.
BM: At bd's, we're making scratch sauces to bring in more authenticity, and we're also leaning into offering more chef-created bowls, not just build your own, even though those will always be a part of who we are. At Genghis, we're going more toward quick service while also moving the menu away from bowl-centric Asian. And then Flat Top has always been a little more chef driven, offering unique flavors. It's been a lot of fun to try to balance and see where they cross and where they're completely separate concepts.
KA: You're testing a pretty adventurous global handheld at bd's: the Korean Quesadilla with seared chicken—flavored with gochujang, honey, lemon, rice vinegar and garlic—plus kimchi and cheddar, and served with chile crisp ranch. How did you land on those flavors and how is it performing?
BM: This is a lot of fun for us. We are playing with the quesadilla—something that everyone in the U.S. is familiar with. They might not know chile crisp or gochujang, but the quesadilla is an approachable shareable that they're excited to try. Our Korean Quesadilla has done really well so far. It's the No. 2 app on our menu. We'll launch it system-wide this summer.
KA: Mushrooms are garnering so much attention lately. As a bowls concept, I would imagine they offer a lot of runway for you.
BM: We had never really branched out beyond the button mushroom, but we're now playing with more varieties, putting them out there as replacements for meat. For example, using king oyster mushrooms as a sub for seafood. We're also working with mushroom powder, bringing in that umami for our vegetarian ramen bowls. We're generally exploring how to use mushrooms outside of the actual form. Do we add it to drinks? Do we add it to more broths?
KA: How are you innovating in the frozen cocktails category?
BM: We leaned into frozen beverages across the system almost three years ago, and they immediately became No. 1. This year, we're looking at how to take out some of the sugar and still keep them fun. We're playing with nectars, exploring layering, and generally elevating them. Our drinks are frozen in the machine so they travel well, which is great for off-premise. Also, when we're talking about the current labor crunch, frozen drinks are so simple to serve: you batch, then serve; so it really helps when you don't have enough bartenders. They've worked a dual purpose for us.