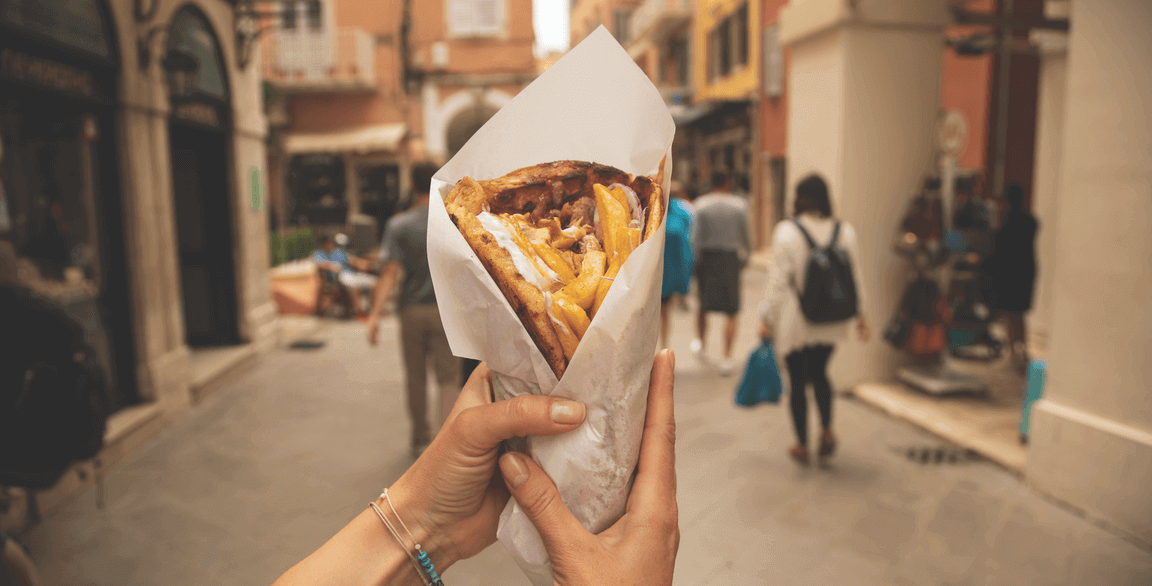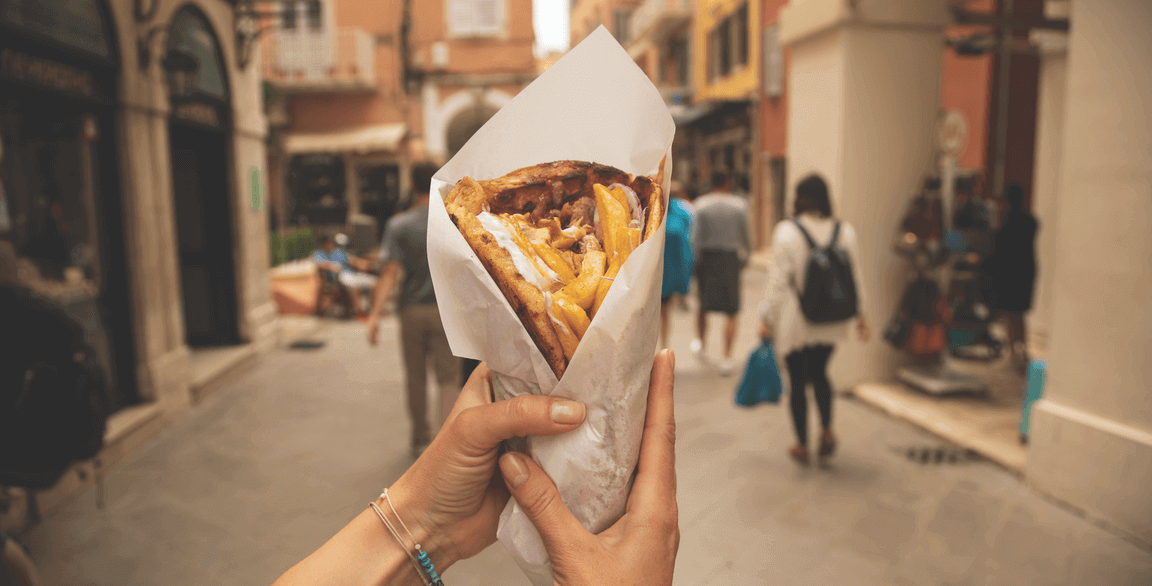 Whether it's a sandwich, wrap, taco or burger, handhelds are a staple around the world, delivering complex flavor builds in comfort-centric formats. They offer great potential for innovation: swap in a creative carrier, mix up the meat, rethink the fillings or toppings and go a little crazy with flavor-forward sauces and dips. The boundless possibilities also make handhelds a prime player for customization. Put the build of the dish in guests' hands, so to speak, and allow them to create their own handheld holy grail.
Diners truly love handhelds, with a quarter of consumers reporting that they order sandwiches from restaurants a whopping two to three times a week or more, according to market research firm Datassential. The company identifies the "big three" global sandwich styles currently informing inventive flavor play and enjoying rising popularity: the banh mi, torta and bao.
A focus on high-impact global handhelds is a smart strategy for today's menu developers striving to give customers the craveable flavors they want in the comforting, familiar and easy-prep formats that drive volume.
Eye Toward Asia
Chicken sandwiches continue to dominate in the handheld category, which is why taking inspiration from global profiles is essential for a winning chicken dinner—you need to stand out in a crowded field. Casual eatery Delicious Dish in Sonoma, Calif., channels addictively crunchy Korean fried chicken and a wide range of flavor-forward banchan in its umami-centric Banchan-Style Asian Fried Chicken Sandwich. The build incorporates an in-your-face wasabi slaw, "teriyaki-ish" Japanese barbecue sauce and crisp cucumber-sesame salad, along with a hearty portion of waffle fries on the side.
In Los Angeles' Highland Park neighborhood, Vivian Ku, chef/owner of Joy, a Taiwanese concept, serves an array of handheld steamed Clamshell Buns. But it's her Thousand-Layer Pancakes that are attracting attention. Inspired by the scallion pancakes found at the night markets around Taipei, Ku prepares a simple dough of flour, salt and water, which she kneads and then, through an intricate series of rolls, folds, coils and stacks, creates the flaky, impressively layered pancakes. At breakfast, the pancakes carry egg, melty cheese, fresh scallions, Thai basil leaves, chile sauce and a housemade pancake sauce made with soy sauce, garlic, sugar and sesame oil. For lunch and dinner, the pancakes are wrapped around a choice of proteins (braised pork belly, five-spice beef or braised bean curd and mushrooms), along with peanuts, pickled vegetables and cilantro.
---
Look to Latin America
Handhelds aren't merely a popular option throughout Latin America; they are a way of life. From tacos to tortas, arepas to empanadas, these on-the-go staples showcase virtually every flavor and ingredient imaginable—and have inspired some of the fastest-growing handhelds on U.S. menus. Topping that list is the cemita, the fried meat torta that hails from Puebla, Mexico, increasing its menu penetration 107 percent in the past four years, according to Datassential.
Operators seizing the day with these handhelds are also swapping in premium proteins at a time when supply chain disruptions are sometimes limiting access to chicken and beef. Dan Raia, culinary director for Tiffani Faison's Big Heart Hospitality, turned to lamb for a torta special at his Sweet Cheeks Q barbecue concept in Boston. Raia uses a spice-rubbed local lamb shoulder that is smoked at the restaurant and accompanied by a black bean crema, cilantro slaw, avocado and Oaxaca cheese. It's served with a rich, warm birria dip.
Raia isn't the only chef responding to customer cravings for birria. At Café Tola, a Chicago-based Mexican restaurant and coffeehouse chain, owners Gerardo and Victoria Salamanca transformed traditional goat birria tacos into empanadas for their fall menu. Goat is braised in a spiced tomato and housemade chile sauce featuring both puya and guajillo chiles. The exceptionally tender meat is stuffed into empanada dough, along with garbanzo beans, onions, cilantro and cheese, then fried. And what's birria without a cup of that rich consommé for dipping?
Eva Barrios, executive chef at Houston's Royal Oaks Country Club, also taps into these popular trends with her next-level Lamb Empanadas. Ground Australian lamb is sautéed with coriander, smoked paprika and cinnamon before being tucked into puff pastry rounds and baked. The empanadas are artfully plated with housemade tamarind sauce (incorporating tamarind paste, orange and lime juices, red pepper and molasses), plus a harissa yogurt sauce and a vegetable trio of pickled radishes, jumbo asparagus and red onions.
---
Eclectic Twists
Many captivating takes on global handhelds are driven by the desire to leverage authentic flavors and preparations. But forward-thinking chefs also see trending handhelds as the perfect vehicle to spin global flavors in new directions, while leaning on a format that consumers know and love.
That's the name of the game at Sally Can Wait, a new cocktail bar and restaurant in New York's Lower East Side. The elevated comfort food menu spotlights a range of snackable handhelds, most translating Latin flavors with injections of the neighborhood's Jewish heritage. Consider what the concept calls the "best Cubano sandwich in New York," which starts with the traditional ham, Swiss cheese, housemade pickles and yellow mustard, but adds pastrami-spiced pork shoulder. Pastrami also comes into play in the Grilled Mahi-Mahi Reuben, which adds pastrami spice to the fish fillet, while finishing with the classic combination of sauerkraut, Swiss cheese and Russian dressing.