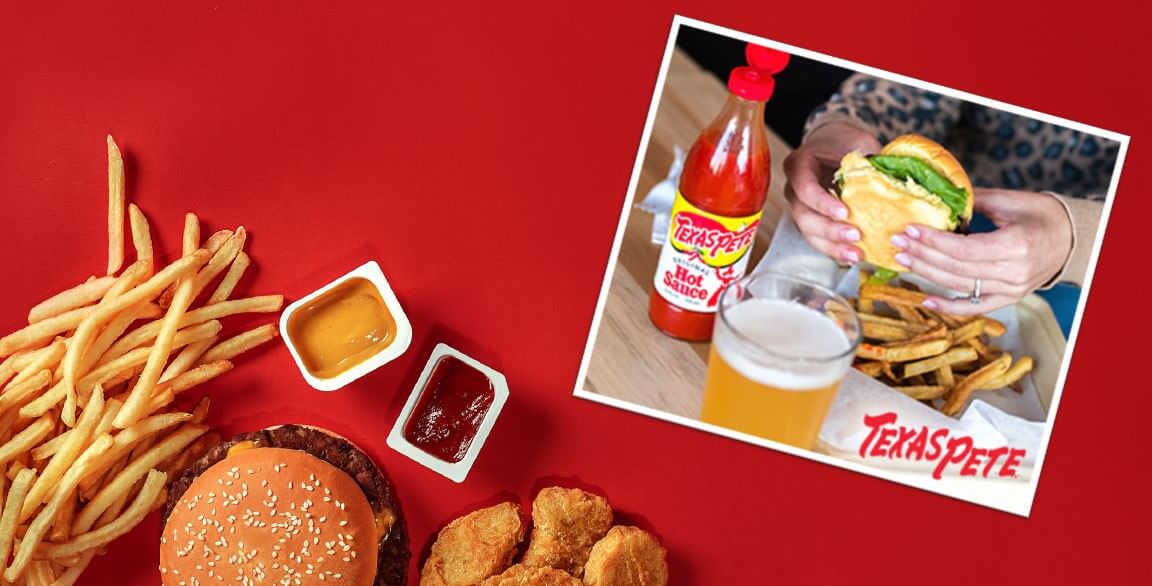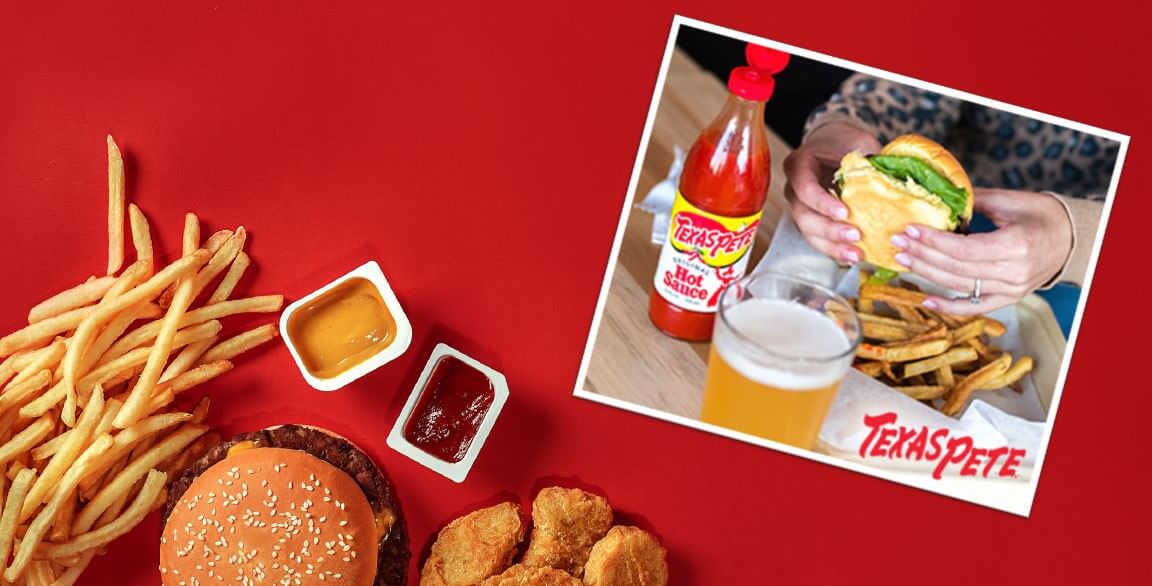 Flavors on the Road
Going the distance with takeout and delivery
Burgers and summer. A duo like no other. According to Datassential 2021, burgers peak in May, June, and July at the start of summer grilling season. In this article, we will explore the biggest trends in burger sauces.
The chart* below shows the number of burger introductions by month among top chain restaurants.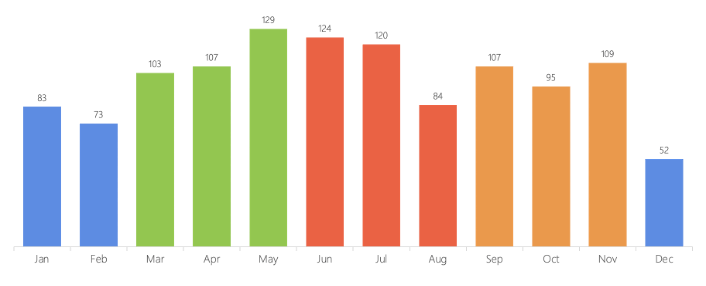 Sauces of Summer
Nothing makes a burger pop like the right sauce. According to Datassential 2021, the top seasonal burger sauces and flavors are spicy mayo with an index of 600. Hot sauce with an index of 375, dry rub with an index of 360, and smoky BBQ with an index of 300. You can spice up summer burgers with a variety of Texas Pete® products including our Hotter Hot Sauce, four new BBQ sauce varieties, and Dust Dry Seasoning. Our Original Hot Sauce and Garlic Hot Sauce can also be mixed with mayonnaise to bring burgers to life.
Spicy Mayo tops the chart* with an index of 600. Hot Sauce follows with an index of 375.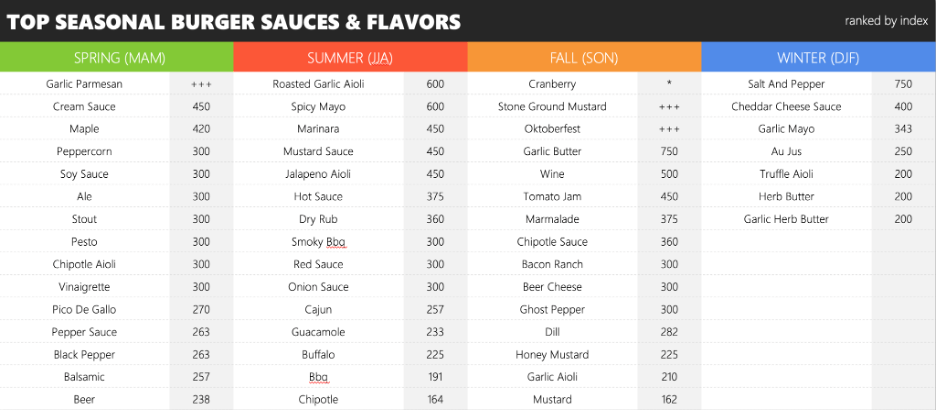 Make sure your burgers shine with Texas Pete® products. Explore our Original Hot Sauce, new BBQ sauces, and more.
*Datassential 2021