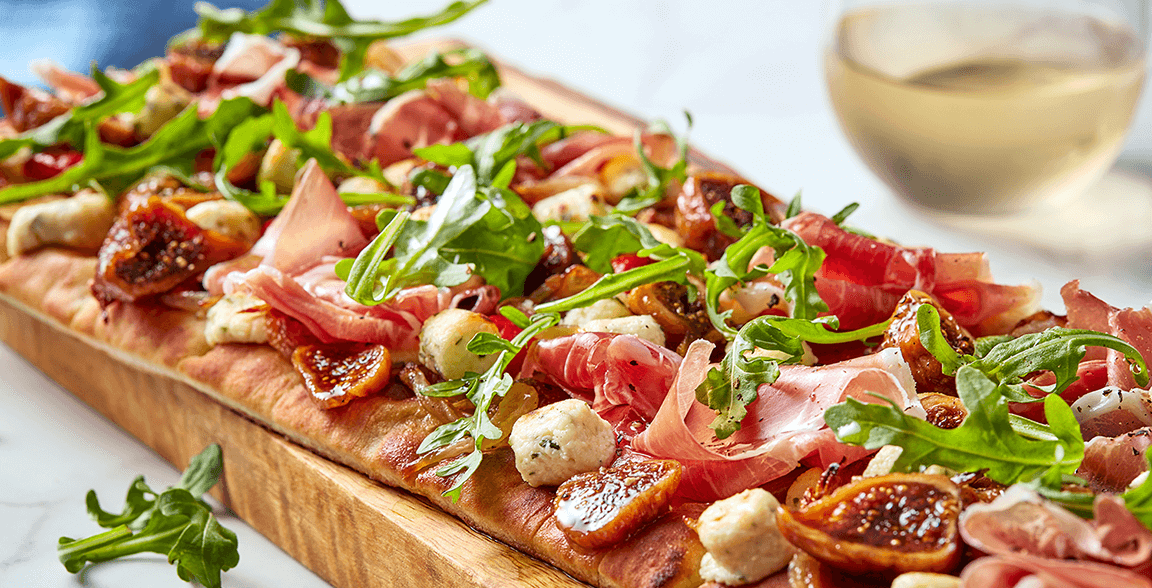 By Flavor & The Menu
October 7, 2022
Ease of prep, cross-utilization and flavor impact are crucial factors guiding professional kitchens today. These were the driving forces behind recent product innovations at Bel Brands, trusted cheese purveyors for more than 150 years. In an effort to provide modern menu solutions for professional kitchens, Bel developed Boursin® Professional IQF Frozen Cubes, mini portions of Boursin Garlic & Fine Herbs Gournay Cheese that are stored frozen to help operators limit waste and control costs. All of that delicious, herbaceous flavor and creamy-crumbly texture is packed into 3g cubes, making portioning, measuring and handling quick and easy to reduce labor complexity. This new ingredient from Bel gives guests the brand they know and love while providing operators the versatility and convenience they need.
Diners VALUE trusted brands.
A study of more than 1,800 consumers confirms the power of beloved brands.
90% WILL PAY MORE
Source: Salsify, 2021
We are furiously doing R&D on applications for these delicious little Boursin Frozen Cubes. From salads to pizza toppings, the mess-free convenience and built-in portion control are sparking innovation from our culinary team.

Chef Nate Weir, Modern Restaurants
Diners LOVE Boursin!
This cheese, with its signature punch of savory flavor and creamy-crumbly texture, is beloved by consumers.
+14% PREDICTED 4-YEAR GROWTH
Source: Datassential, 2022
---
They make a great garnish: on top of roasted tomato soup is a fun play on the traditional grilled cheese and tomato soup, or add a handful of Boursin bites, with a little marinara and EVOO.

Chef Amy Smith, Miller's Ale House
---
How Do I Use Boursin Professional Iqf Cubes?
Boursin Professional IQF Frozen Cubes are made with real cream, garlic, parsley and chives, blended into a convenient individually quick-frozen format. Defrosted cubes deliver Boursin's high-impact flavor and can be used in a broad range of menu applications.
Here's a list of ideas to get you started:
Scatter over pizza or flatbread
Add as a salad mix-in, either as-is or coated in breadcrumbs and deep fried
Stuff into burgers or plant-based patties
Fold into omelettes or frittatas
Finish bowl builds, either as-is or coated in breadcrumbs and deep fried
Garnish artisan toast builds
---
The IQF Cheese Cubes take convenience to another level, making it super easy to add Boursin to salads and roasted vegetables.

Chef Ashfer Biju, Perrine
---
Explore cheese products, recipe ideas and more at BelBrandsFoodservice.com