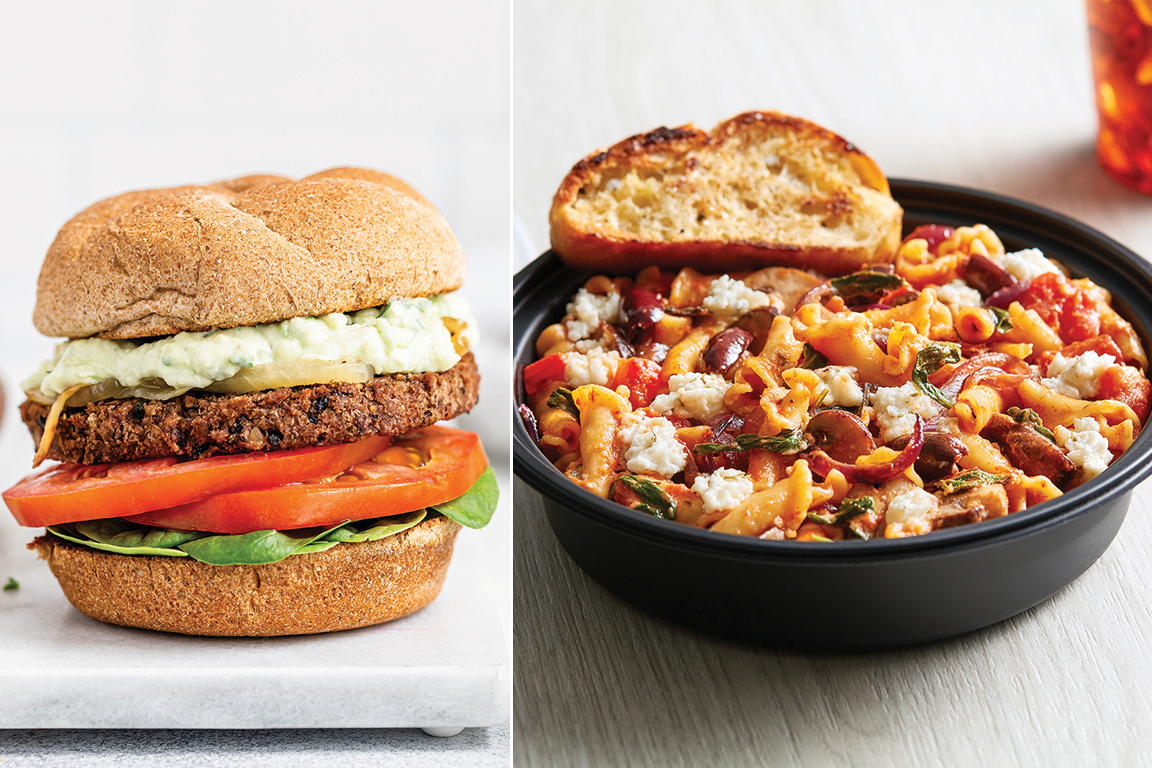 Gen Z consumers over-index as plant-based shoppers.* That means they are not only familiar with dairy-free and/or meat-free products, but they seek them out with more frequency than previous generations. For menu developers, this data point reinforces the opportunity that signature plant-based menu options offer when it comes to attracting the coveted Gen Z consumer.
Plant-based cheeses are up 125% over the past 4 years.
SOURCE: DATASSENTIAL, 2022
Of course, landing on the right formats for those menu options is half the battle. Familiar items that promise comfort and craveability are best bets with Gen Z, from burgers and pizzas to pasta dishes and tacos. To deliver the crave factor on these familiar favorites while keeping them plant-based, a dairy-free cheese that tastes and melts like a regular cheese is key. The Bel Group has been making great-tasting cheese for over 150 years and used this expertise to develop Boursin® Dairy-Free Garlic & Herbs Cheese Spread Alternative. This ingredient gives chefs a plant-based solution with the signature flavor and quality of Boursin trusted by consumers for generations.
Burgers are the No. 1 application for plant-based cheese. They boast a 30% penetration on menus.
SOURCE: DATASSENTIAL, 2022
Boursin® Dairy-Free Garlic & Herbs Cheese Spread Alternative
Made with high-quality coconut oil and small-batch blending methods, Boursin Dairy-Free gives chefs a plant-based product that delivers the herbaceous and tangy flavor and creamy, crumbly texture found in traditional Boursin.
Certified Plant-Based
Lactose-Free
Dairy-Free
Non-GMO Project Certified
Explore both dairy-rich and dairy-free Boursin products, recipe ideas and more at BelBrandsFoodservice.com.