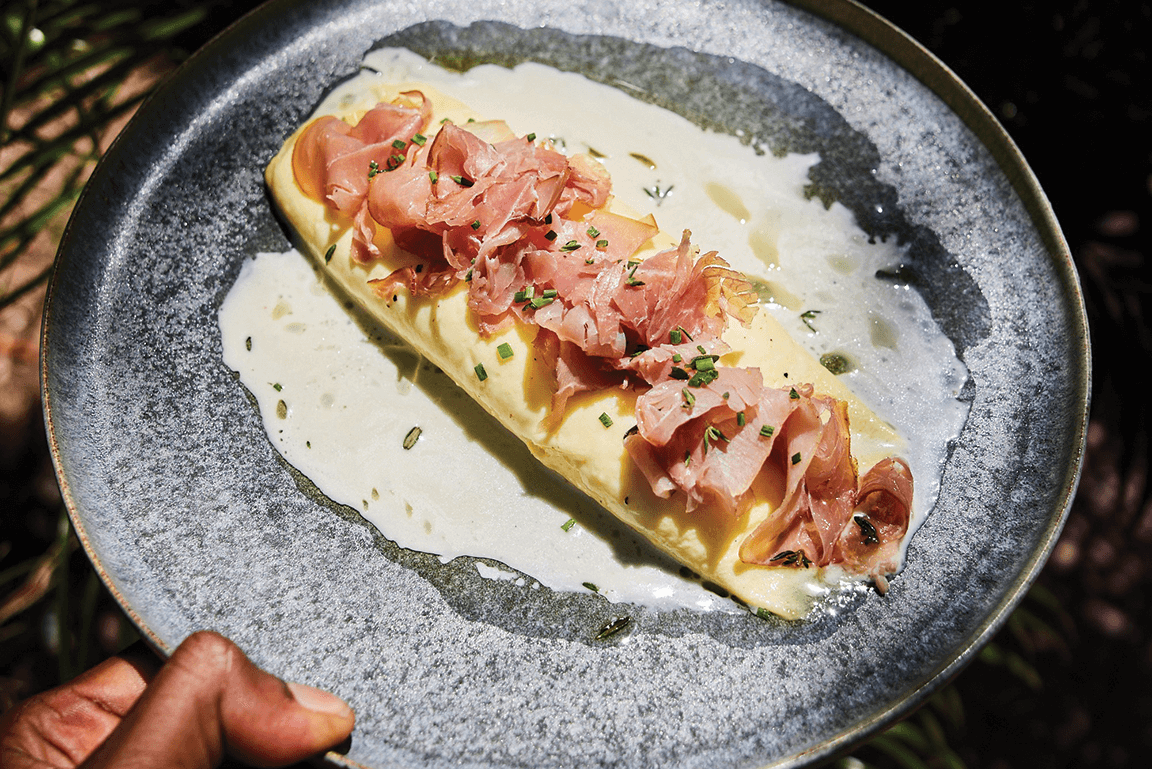 By Flavor & The Menu
May 17, 2023
There's no denying TikTok's sway with Gen Z. As the video platform's largest user base, the younger demographic is the driving force behind the expanding world of "FoodTok," the category encompassing the vast landscape of food and beverage-themed videos. For menu developers, TikTok offers a clear window into Gen Z's flavor affinities. And although by their very nature, the videos that go viral may seem like flashes in the pan, they oftentimes catch fire, and then continue burning bright, offering a runway for signature iterations on menus.
The Roman comfort pasta dish, cacio e pepe, serves as a great example. Gen Z discovered this classic on TikTok, leading to both a familiarity and passion for it. Chefs across the country have run with its newfound popularity, menuing their versions of the pasta and extending its iconic flavor system into creative menu applications. At Rosie's: The Backyard, a modern soul food brunch hotspot in Miami, the Cacio E Pepe Omelette is a French-style omelette with a cacio e pepe sauce and smoked prosciutto. In New Orleans, the cocktail bar Cure menus a snack of Cacio E Pepe Deviled Eggs, and, in New York, the trattoria Rezdôra moves the pasta's flavors into a salad with its Cacio E Pepe in Emilia, featuring gem lettuce topped with shaved Parmigiano-Reggiano and a dressing made with pecorino Romano and cracked black pepper.