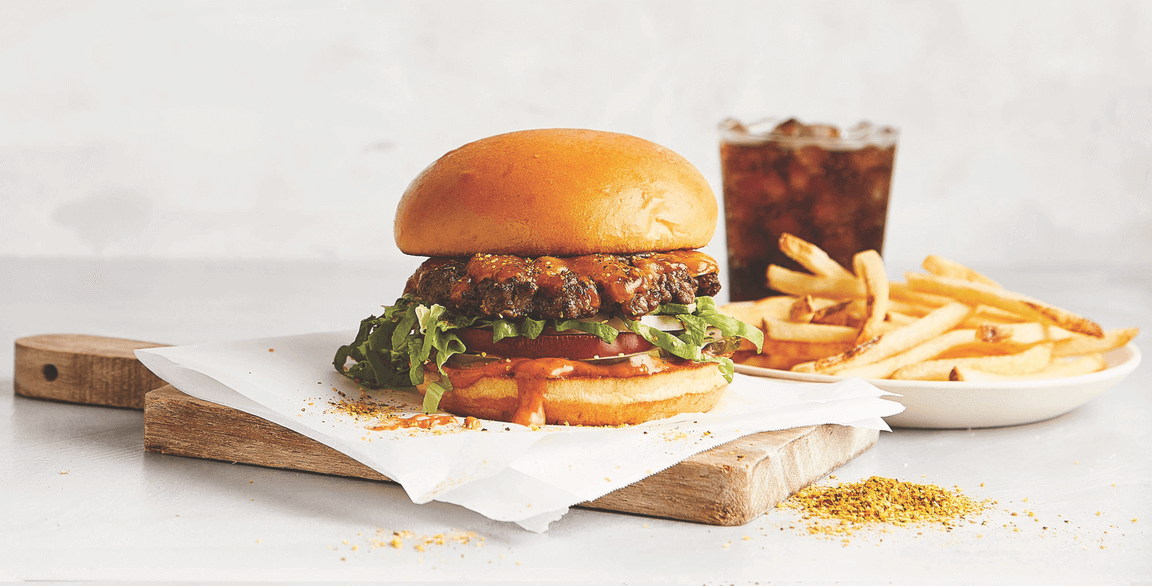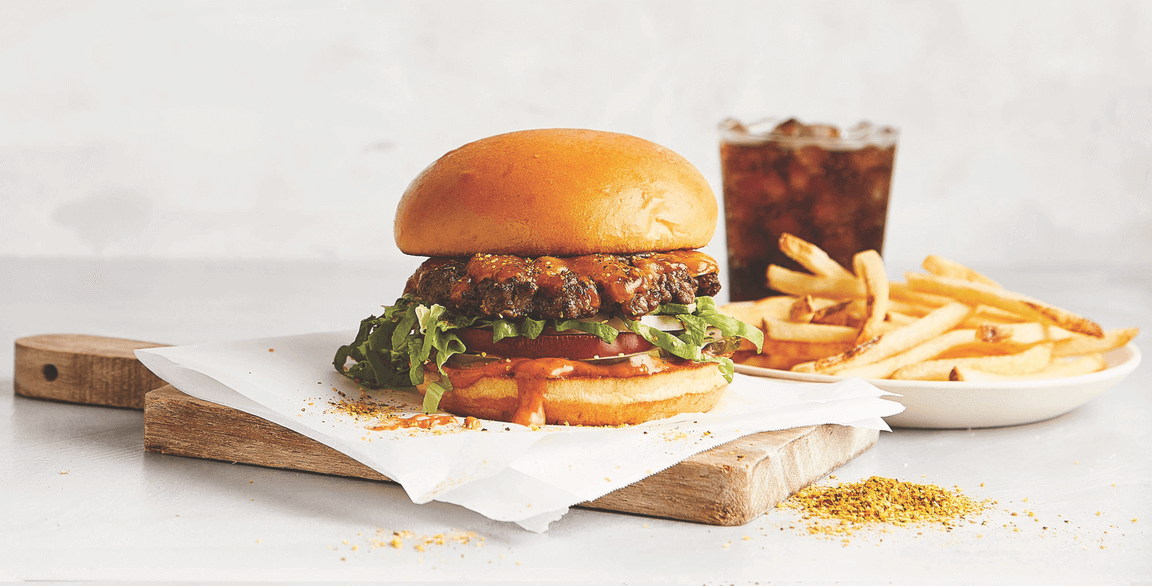 Salt has always been foundational to flavor development. Its long run as a lead in craveability continues. But its reputation of being heavy handed at times, coupled with concerns about sodium intake, has kept salt as a kitchen staple rather than a celebrated ingredient. Today, a number of drivers are changing salt's role in flavor strategy as it gains traction as both a flavor enhancer and as a high-impact flavor on its own.
"Salt has risen above the old 'pinch' or 'to taste' line on the recipe card; it has found its way to the center of the plate, star of the show and the crescendo for some of today's most exciting menu items," says chef TJ Delle Donne, assistant dean at Johnson & Wales University's College of Food Innovation & Technology. Examples range from salt-roasted fish and salt-cured vegetables to finishing salts and tableside searing on blocks of Himalayan salt. "A great thing about this trend is that it will never get old," he adds.
With a modern flavor approach that favors nuance and complexity, chefs are bringing salt forward, using it to soothe heat, contrast sweetness, balance the bitter and, of course, dial up flavor. They're sourcing different varietals, choosing them for provenance, color and size of crystal, and then highlighting these on menus.
"As menu developers, we need to be thinking about how we use salt strategically, not just to provide salinity to a dish or beverage, but to bring out design, texture and flavor, because that is really what introduces unique characteristics to a menu item," says Pam Smith, nutritionist and culinary consultant.
As evidence of this strategy in action, look to Creator, a tech-driven burger joint in Daly City, Calif., where strategic use of its proprietary salt blends is on display. "Salt is a wonderful and effective way of introducing new flavors into a burger, almost like a flavor carrier that also enhances both a seasoning and the beef," says David Bordow, Creator's head of culinary and experience. The Creator vs. the World Burger gets layers of flavors from a Pacific sauce (Creator's variation on Thousand Island dressing made with mole and umeboshi plum), Pacific seasoning (sea salt, garlic, mustard bell pepper and fennel seed), plus smoked cheddar, pickles, tomatoes, onions and lettuce. It's finished with a blend of habanero sea salt and alderwood-smoked salt. "This salt blend adds spice and smokiness to an already flavorful burger," he says. "It's like eating a burger that was finished in a smoker and infused with habanero—the combination with salt allows the seasoning to penetrate into the patty and offers a soothing, growing level of heat that doesn't overwhelm the palate."
Across the country, in Brooklyn, N.Y., modern American bistro Five Leaves uses a housemade mezcal salt as a differentiating accent applied to a starter of charred shishitos. The famed Commander's Palace in New Orleans menus a Molasses and Sea Salt Whipped Sweet Potato. Mixologists are also spinning new salt "licks." At ¡Viva!, Ray Garcia's Las Vegas Mexican eatery, the signature margarita, called the ¡Viva-Rita!, stands out with a flourish of salt air foam, made with whipped lime, water, salt and agar-agar.
Simply put, salt as a premium ingredient and an intentional flavor is the name of the game. "It's moving from everyday to elevated," says Mike Kostyo, trendologist with Datassential. "It's a category that makes sense to take to the next level."
Salt of the Earth
Today, varietals like pink peppercorn, matcha and black lava salt give chefs the runway they need to surprise and delight their guests, keeping innovation rolling and inviting signature takes that express brand personality, flavor narrative and provenance.
Smith underscores salt's ability to draw out a sense of place on the menu. "Being able to call out something that is an element of the earth—what sounds more romanticized or closer to the source than that? If you're doing a beautiful Wagyu from Australia, featuring a Murray River flake salt brings in that provenance, which I think is so critical to a lot of what we're doing now in menu development," she says.
Salinity, not just salt itself, can be used to cultivate earthiness, too. Logan Ely, chef/owner of The Lucky Accomplice, a modern American bar and restaurant in St. Louis, Mo., creates bespoke salt blends combining vegetables with salt. A tempura-fried mushroom is served with an emulsion of green radish and is dusted with a green radish salt, which is made from grated, salted and dried green radishes.
---
Black Beauty
Intriguing flavor and texture combinations also mark the trend, particularly with black lava salt, which Datassential has called out as a "flavor to watch" in 2022. Its flavor qualities serve up opportunity in plant-based menu development, where chefs leverage its sulfurous, mineral tang to mimic egg flavor, as well as a means to introduce bold accents. "Chefs are now using black lava salt for its own flavor components—not just because it tastes like something else," says Kostyo. "They're really celebrating that, incorporating that sulfurous flavor in an interesting way."
Chung Chow, chef/partner of Noreetuh, a contemporary Hawaiian restaurant in New York, highlights Hawaiian black salt on the Chocolate Haupia Sundae, his version of the Hawaiian haupia, a dessert made with coconut milk that has been sweetened and thickened. Chow adds cocoa powder for a modern twist, ensuring a sense of place with the coconut and the black salt. It features housemade graham crackers, toasted almonds, coconut ice cream and whipped cream, and is finished with a drizzle of coconut caramel and a sprinkle of Hawaiian black salt. "This dessert is robust, and the black salt rounds out the richness of the sweet, vanilla cream flavors," he says. "Plus, it stands out as a nice contrast against the white whipped cream."
Black lava salt's depth is also on display at the modern American restaurant Solstice, with locations in Newtown, Pa., and Irvine, Calif. Culinary Director Demetrio Zavala menus a Wild Mushroom Bird's Nest, topped with Brussels sprouts romesco, poached egg and sherry emulsion. But the key enhancer is black lava sea salt. "It adds another layer of flavor, as if the mushrooms were cooked off on a charcoal grill," says Zavala. "The flavor profile begins with an earthy, rich taste from the mushroom and the egg, but finishes with a smoky depth of lingering umami taste from the lava salt."
---
Beverage Opportunities
Salt's superpower for punching up drinks is just warming up. Here, salt is an intriguing counterpoint that adds texture and color through rims and garnishes and/or volume through salt solutions and foams. As it does for food, salt also amplifies flavor, spotlights star ingredients and brings in pleasant cleansing notes to beverages.
Salted lemonades and limeades, common in South and Southeast Asian cuisines, are refreshing menus across the country. At Da Gama Canteen in Houston, an Anglo-Indian restaurant, the Berry Nimbu Pani is made with Indian limeade with berries, lime juice, mint, salt and soda, a refreshing libation for any climate. Pho Son in Wilmington, Del., serves traditional Vietnamese salted lemonade (chanh muoi), plus a sparkling version with club soda.
Global mash-ups are well suited to creativity with salt infusions, too. Cocktails from Proxi, Andrew Zimmerman's small-plate restaurant in Chicago, are known for their unique salt usage. Head bartender Jess Sandberg's Siren's Song boasts Hatozaki Whisky, persimmon and salted Demerara, a sweet-salt build that provides an anchor to the cocktail.
Beyond the booze, salt shines in non-alc beverages. Lagu Café, a Japanese deli in Irvine, Calif., menus a "sea salt series" of organic iced coffee and tea drinks. The Matcha-Sea Salt Cold Brew is served with a creamy layer of green sea salt foam, and a Sea Salt-Taro Latte pairs sweet potato with salted vanilla foam. Not just sweet hydration, these creations blur the lines between drink and indulgent dessert.
Salt's payoff includes more than a visual pop. At Bandits, a '70s-inspired bar in New York, the Truth or Pear cocktail stars árbol chile and pasilla pepper mezcal, lime juice, rosemary and pear, with a dehydrated blueberry salt rim. Originally made with blueberries dried in a dehydrator for 48 hours and then pulverized with kosher salt, the drink's popularity forced its signature garnish to be sourced in a new way, reports Max Stampa-Brown, beverage director. "Now, we buy all-natural blueberry powder and blend it with kosher salt because we need to keep up with the insane demand for this drink."
New York's Katana Kitten, an izakaya and modern cocktail lounge, features a Japanese twist on the frozen margarita with the Rubyfruit. Giving it a signature twist is the housemade Tutti-Fruity Cordial , a port float and a rim of shichimi salt, made by combining shichimi togarashi, Maldon salt and lemon zest. But the most popular drink on its menu is the Panda Fizz, which stars Calpico (the Japanese soft drink), Suntory Haku vodka, pear eau de vie, pandan syrup, soda water and a dramatic garnish of black lava salt.
---
Salt as a Story
Strategic use of salt can thread a powerful narrative, adding differentiation to a menu. PizzaHacker in San Francisco uses alderwood-smoked salt on a number of pizzas, including its Margherita and Puttanesca pies. On the high end of the spectrum, Cote Korean Steakhouse, with locations in New York and Miami, employs a proprietary blend on its dry-aged Wagyu beef. Its signature Gastronome's Salt is composed of Maldon sea salt, Himalayan pink salt and Korean thousand-day sea salt. "This is the perfect blend," says David Shim, executive chef. "The thousand-day salt brings the mineral-packed taste with larger crystals, the Himalayan shines with a pink hue and a hint of sweetness, and the Maldon finishes with a flaky texture and subtle salinity."
For such an ancient ingredient, salt presents an exciting depth of opportunity for modern menus. Pam Smith agrees: "There is nothing that brings the party like salt."