Truth be told, it's somewhat gratifying watching Millennials get older. They've represented the young, the new, the fresh perspective for a long time. As an industry, we've collectively analyzed their flavor preferences and values for an equally long time. That observation won't go away—Millennials' sheer size and purchasing power demand that we pay strict attention.
In fact, it's important for foodservice professionals to track this demographic's shifting stage-of-life behaviors and preferences, evolving as they mature—having children, earning more money and so on. As they move onto the next phase of life, a younger generation is nipping at Millennials' heels, taking shape and asserting itself in foodservice.
Coined as Gen Z, these young guns are defined by Datassential as between the ages of eight and 20. Figuring out their psychographics is still a bit of a guessing game. Some say they are Millennials on steroids. Some call them the Salad Generation. And many say it's too early to give them any particular set of values. Gen Z is certainly still finding its own voice.
Many of the kids huddled under this label are too young to boast purchasing power, often following the lead of their parents, who are mostly Gen Xers. What they lack in dollars, they make up for in influence—many parents agree that dining decisions are often made with the kids' happiness in mind.
And on the older side of Gen Z, from 15 to 20, armed with pocket money or earnings and the ability to drive, these consumers are flexing their purchasing muscle, choosing carefully where they spend their food dollar. It's important to note that this is the first generation that doesn't know a time before social media or the Internet. They use it intuitively and wield its power to influence—and be influenced—by their extensive digital social circles.
What does Gen Z represent for restaurant brands, and how are operators strategizing? It seems that some are still laser-focused on Millennials, while others are actively courting the younger generation. Whether looking for ways to bring them in now, or taking the long view and figuring out ways to entice them in the next few years, it's important to assess their preferences—this generation's influence is only going to grow. We took a snapshot to help better understand these younger dining consumers, coloring in the profile of Gen Z while also outlining a few concepts' savvy approach in making them loyal customers.
First, Some Insights
As these are formative years, this generation is still taking shape, developing dining-out values, preferences and habits. Some of those, of course, are guided by their life stage, but others are being molded by pop culture, political climate, social norms, media—the times they live in. Data companies, like Chicago-based Datassential and Bellevue, Wash.-based The Hartman Group, have invested time and treasure in researching Gen Z. Both agree that it's evolving, and they both assign huge importance to paying attention to this demographic now.
"Although they are digital natives and have had exposure at a younger age to both traditional and nontraditional media than Millennials, they haven't embraced the foodie-ism that Millennials have embraced," says Brian Darr, managing director of publications for Datassential. They prefer familiar flavors, and lean toward comfort food, he says. Although that might be a stage-of-life preference, Darr sees it as an early indicator of a generational flavor preference.
"My gut tells me that they're not going to switch too dramatically from wanting traditional foods like pizza. Given the availability of fast casual, it's not like Gen Z kids aren't exposed to more adventurous flavors. They're just not choosing them as an overall preference," he says. Adventure might not resonate, but experience does.
"Gen Z describes themselves toward the experiential, but indications are that the focus on food is not there. They like the socialization aspect of dining out, and although they certainly have a quality standard, it's more about spending time with friends," says Darr.
Shelley Balanko, senior VP of business development for The Hartman Group, agrees that Gen Z diners are less adventurous than Millennials. But she describes an underlying demand for quality among Gen Z. They demand it because they're growing up with it as an established value. It provides the backdrop for their decision making, from quick-serve to full service. "There's definitely room for indulgence when catering to Gen Z, but it has to be high quality," says Balanko.
That indulgence is important to note: These kids are quick-serve aficionados who aren't necessarily thinking too much about health and wellness. "When we asked about health and wellness, they have a sophisticated, nuanced response," she says. "It's about mind/body, exercise, unplugging from screens. Are they actively practicing health and wellness? No, given their life stage, they don't feel a pressing need for it."
The Hartman Group's research has also revealed a heightened sense of authenticity and sense of self with Generation Z. "Described as 'Generation Woke,' these younger consumers possess a need to be their authentic self, so they are sensitive to anything that might infringe on that," says Balanko. "In foodservice, they're looking for real foods, ethically and sustainably sourced. They have information at their fingertips, so they can tell if there's greenwashing or if it's the real deal."
Flavor Strategies For The Younger Crowd
At least half of the guests at Blaze Pizza are Gen Z and Millennials, says Brad Kent, chief culinary officer of this trailblazing fast-casual pizza concept based in Pasadena, Calif. The brand is actively engaged in a marketing and flavor strategy targeted toward the younger generation. First, the brand is all about speed, aiming at getting the pizza in and out of the oven in three minutes. "That speed is integral to our brand, designed to compete in the lunch space with fast food," says Kent. "It works in our favor that speed is also a value held by Gen Z."
He builds on that, keeping Instagrammability as part of the flavor strategy. "When creating the toppings array, I think about how attractive they are on the line, of course, because we eat with our eyes first. I also make sure they can be photographed beautifully after they come out of the oven," he says. Blaze is acutely aware that social shareability is a key value held by Gen Z. So, roasted red peppers, red onions, cherry tomatoes—all are conscious decisions made with social sharing in mind.
Kent also says that culinary cues are important to Gen Z, which hearkens back to what Balanko says about their expectation of quality. "There's a halo of Blaze being chef-driven, so we offer toppings like roasted whole garlic cloves, sautéed onions, kalamata olives, fire-roasted eggplant, oyster mushrooms. They set the tone for the brand," he says. "But they're probably still going to order plain green olives or red onions."
Yet those cues of craftsmanship cannot be understated; younger consumers expect quality and attention to flavor detail. One thing he knows for sure: Gen Z loves ranch dressing. "It's salty, sour, sweet, herby, cold," says Kent. "They love it on pizza."
With that in mind, along with knowing Gen Z's love of veg-centric fare, Blaze is testing a Street Corn Pizza with fire-roasted corn, cilantro chimichurri and a smoked jalapeño-ranch drizzle. That love of veg-centricity? Kent says it stems, at least partially, from the Instagram craze—produce is pretty so it gets photographed a lot. "What's not to love about a photo of a radish or a perfectly ripe tomato? That plant-centric focus is also pushing forward because of how we've morphed from entrées to bowls—everything needs to fit into one dish," he says.
Full-service restaurants generally have a harder climb with Gen Z than fast casuals and certainly quick-serves—most of these young consumers just don't have the dollars to spend yet. But some brands are putting serious thought behind flavor strategies that will bring Gen Z in, either independently or with their families.
"The older Gen Z diners are either coming in with their families or during the shoulder periods, looking for happy-hour pricing and maybe doing shareables before a movie or sports event," says Gabriel Caliendo, VP of food and beverage and co-founder of Lazy Dog Restaurant & Bar, a Huntington Beach, Calif.-based casual-dining concept with 26 locations.
Shareables, then, are a part of that strategy, but Caliendo drills down even further with what might appeal to them: nostalgic foods. Items like the Mini Corn Dogs that are corn-batter dipped and served with IPA mustard and ketchup, or like the Rocky Road Pancakes, launching this fall. "They're intrigued by nostalgic items," he says. "They're learning about the past. Everyone in their life is older. Nostalgia becomes not a reflection but a curiosity."
Brian Sullivan, senior VP of culinary innovation for Los Angeles-based California Pizza Kitchen, agrees—both about the nostalgia and the shareables approach. "They're a snacking generation," he says. "We rolled out small plates a few years ago, really to appeal to both Millennials and Gen Z." One of the successes here is the Crispy Mac and Cheese fried with panko and served on a creamy cheese sauce. "This younger generation is nostalgic—they have grown up eating it, but we put a spin on it," says Sullivan.
Another strategy that works for this brand is the CPK Menu Adventure Guarantee, which invites guests to return something if they don't like it and replace it with their "usual favorite." "It gets people to explore more of our menu," he says—taking a safe risk on new, memorable flavor combinations.
A Non-alc Strategy
All three of the brands we spoke to say that they are using their nonalcoholic menu development as a way to entice Gen Z consumers. It makes sense, knowing that this generation seeks out authenticity, Instagrammability and fun, familiar flavors. Sullivan says that beverage is a big part of their menu development strategy, with offerings like Sparkling Watermelon-Lime and Cucumber Reviver. "Whatever is new is what they want to try," he says.
Lazy Dog's Caliendo says the brand invested in their non-alc program a few years ago, hoping to appeal to younger consumers. "They're savvy about ingredients, and they like to be treated like adults," he says. No kiddie cocktails—instead, Lazy Dog carries its non-alc list on its bar menu, demonstrating the craftmanship behind the beverages.
Offerings include: the Coconut Pineapple Agua Fresca with coconut water, pineapple juice, housemade sweet and sour, sugarcane and mint; and the Jamaican Lemonade, starring fresh orange juice, pineapple juice, pomegranate juice, housemade sweet and sour, coconut milk, soda and lime. "Whether it's the beverage or food menu, I think it's important to treat them like adults," says Caliendo. "They value that level of respect and consideration."
At Blaze, the non-alc menu plays a big role in bringing in families—led by Gen Z kids. "As Gen Z grows up, they're telling parents what place is cool and if it makes sense for the family, around value and wholesomeness," says Blaze's Kent. "So we target the kids with our aguas frescas—they're beautiful, have less sugar than sodas, and contain real fruit. They also change seasonally, so there's always something new to post on social media." Flavors include coconut and passionfruit, with kiwi currently in test.
With Gen Z boasting a purchasing power that exceeds $500 billion, according to Packaged Facts, their potential as dining consumers is significant. "This generation is finding themselves in the world, in their formative stage of life," says The Hartman Group's Balanko. "This is where they are now. They're carving out their place in our food culture and our future. All of us in foodservice will be watching."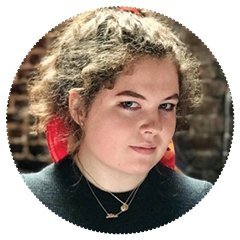 KATE O'MARA, 19
Junior at New York University, New York
WHAT'S YOUR FAVORITE RESTAURANT WHEN MEETING UP WITH FRIENDS? The Grey Dog in New York—it's a sit-down restaurant with fair prices, good coffee and a cute ambiance. It's perfect for brunch or a coffee date.
WHAT'S YOUR FAVORITE RESTAURANT WHEN DINING OUT WITH YOUR FAMILY? My favorite place to go with my family is anywhere that gives me the opportunity to eat food of a quality I could not normally afford. I love Toast in Birmingham, Mich., where I'm originally from. It has great food and service, and a really cozy atmosphere. It's a nice mix of cozy and fancy.
DO YOU LIKE SPICY FOOD? I can handle a nice curry, but not much else.
DO YOU CONSIDER YOURSELF AN ADVENTUROUS EATER OR FOODIE? Yes, I love most foods!
WHAT DO YOU LOOK FOR IN A RESTAURANT DINING EXPERIENCE? A place that has decent prices, healthy foods, good coffee, and tables that can sit at least two guests comfortably is essential to me. I love a good sit-down service, yet nowadays so many places that aren't crazy-expensive don't provide that. When I go out to eat with friends, we are also usually going because we want to catch up or spill some tea. A place where we can actually hear each other is very important. I also tend to try places based off of recommendations from friends or off the restaurant's reputation within the N.Y.U. community.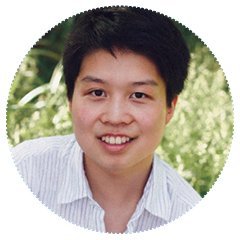 JOEY HAN, 19
Second year at Brown University and Rhode Island School of Design, Providence, R.I.
WHAT'S YOUR FAVORITE RESTAURANT WHEN MEETING UP WITH FRIENDS? Favorite hangout/meeting place in Providence is Tallulah's Taqueria. Their carnitas tacos are some of the best tacos I've had, and I think burritos and tacos in general are an easy, satisfying late-night crowd-pleaser. After a long day of classes or a night of partying, people are always down to grab tacos and just hang out.
WHAT'S YOUR FAVORITE RESTAURANT WHEN DINING OUT WITH YOUR FAMILY? As far as food trends go, I think the shift toward small plates, izakaya and tapas-style restaurants is really great, especially for family dining. One place that comes to mind is Atoboy in New York. It has extremely creative, high-end, Korean-inspired dishes that we could all share and enjoy without filling up too quickly on one specific menu item. The place has an artistic and well-designed interior space, and the music on whatever playlist they had that night was really well curated.
DO YOU LIKE SPICY FOOD? Yes! Favorite hot sauce is S&B chili oil with crunchy garlic, and my favorite spicy pepper is probably the poblano.
DO YOU CONSIDER YOURSELF AN ADVENTUROUS EATER OR FOODIE? Yes, I think so!
WHAT DO YOU LOOK FOR IN A RESTAURANT DINING EXPERIENCE? One of the primary things I look for is authenticity. I don't specifically mean cultural/ethnic authenticity (although that's always a bonus.) I'm talking about restaurants remaining true to the background of their chefs, customers and their context/mission. More and more, many places seem to prioritize their image over the actual meal. Asian fusion is a good example of a trend related to image. At its best, Asian fusion can be so great! Momofuku in New York or the Kogi truck in Los Angeles are examples of great fusion. At its worst, Asian fusion becomes a cheap label to make a restaurant look cool. In my opinion, sushi burritos and ramen burgers are examples of unappealing, contradictory concepts that people seem to go nuts over just because they sound like catchy ideas. The dishes collapse into gimmick and become more fad than anything else. In the end, I'd take a bowl of food-court noodles in Chinatown over a pastrami egg roll or Mason jar of ramen salad any day. Even though it may not be pretty, it's affordable, unpretentious and delicious!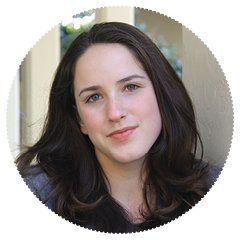 ISABELLA ROWNTREE, 16
High school junior in Pacific Grove, Calif.
WHAT'S YOUR FAVORITE RESTAURANT WHEN MEETING UP WITH FRIENDS? My friends and I rarely eat at sit-down restaurants because they tend to be expensive and the food takes too long. Splitting the check can often be the most complicated part of eating out with friends. Because of this, my friends and I normally eat at places where we can order and pay first, and it's easy for each person to pay separately—and where the food is cheap. Jack in the Box would have to be our most frequently visited restaurant because we can just get our food and go.
WHAT'S YOUR FAVORITE RESTAURANT WHEN DINING OUT WITH YOUR FAMILY? Parker-Lusseau Pastries & Cafe in Monterey, Calif., is my favorite place to eat out with my family. They use organic ingredients in their pastries and sandwiches, and that matters to my family. Their menu size is not as large as other places, but their items are of a much higher quality.
DO YOU LIKE SPICY FOOD? I personally do not like spicy food, but I always appreciate when restaurants put a dish of salsa or sauce on the side as an option.
DO YOU CONSIDER YOURSELF AN ADVENTUROUS EATER OR FOODIE? I love food. It's as simple as that. In my opinion, ambience is always important, but it doesn't matter as much as the quality of the food. I would much rather eat at a place where the ambience is horrible but the food is fantastic rather than an expensive restaurant where the food is sub-par.
WHAT DO YOU LOOK FOR IN A RESTAURANT DINING EXPERIENCE? When looking for a good place to eat, I tend to be very picky. I gravitate away from large, busy restaurants that are crowded and dimly lit. I always have trouble enjoying my experience eating out when the music and chatter is too loud, and I can't see my food because of the "romantic" lighting. However, when I do find a restaurant that I love, it always has booths. They are much more comfortable and casual than tables with fancy tablecloths. The final thing that helps me choose a restaurant is if they're known for a certain item. If a restaurant has a signature dish it intrigues me to go in and try it to see if it lives up to the description.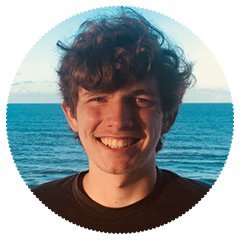 MAX AYOUB, 17
High school senior in Naperville, Ill.
WHAT'S YOUR FAVORITE RESTAURANT WHEN MEETING UP WITH FRIENDS? McDonald's. It's quick and cheap, easy to get to for all of us, and the food is filling and delicious. It's unhealthy, but we're a bunch of teenagers so we don't care.
WHAT'S YOUR FAVORITE RESTAURANT WHEN DINING OUT WITH YOUR FAMILY? La Sorella di Francesca in downtown Naperville. The food is amazing, the atmosphere is fancy and high end, and the staff is friendly and knows my family really well.
DO YOU LIKE SPICY FOOD? Kind of—I'm trying to eat more spicy food to get used to it.
DO YOU CONSIDER YOURSELF AN ADVENTUROUS EATER OR FOODIE? Not really, but recently I've been trying different foods, and I've found a few that I really enjoy, like Southeast Asian and regional Mexican.
WHAT DO YOU LOOK FOR IN A RESTAURANT DINING EXPERIENCE? When my friends and I are dining out, we typically consider price first. Most of us work entry-level jobs that pay close to minimum wage, and we eat together as a group almost every time we hang out, so we really don't want to be spending that much on food. Another important factor is time and accessibility. If we're considering a higher-end restaurant, having to sit down and be waited on is a huge turn off. Restaurants like Portillo's and Noodles & Company are high on our list of considerations because they're relatively cheap and the food arrives almost immediately. Fast-food places like McDonald's and Subway are sort of in the same boat, although the food and atmosphere are not as high quality.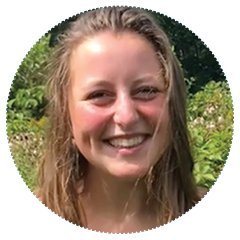 QUINN HOLLEY, 17
High school senior in Freeport, Maine
WHAT'S YOUR FAVORITE RESTAURANT WHEN MEETING UP WITH FRIENDS? When I'm with my friends. I usually go to El Rayo Taqueria, a local Mexican place, or Elevation Burger. I like how they're not formal, but you can still sit down or you can easily take your food to go. And they both offer affordable prices. I love Mexican food as well as burgers, and these places offer easy gluten-free options, too.
WHAT'S YOUR FAVORITE RESTAURANT WHEN DINING OUT WITH YOUR FAMILY? My family and I eat out a lot. It's always a sit-down dining experience where we all can talk. One place we like is Frontier in Brunswick, Maine. It has a nice, open setting, and I usually get a burger or a salad. They also offer a lot of fun nonalcoholic drinks which I think is a really cool thing that restaurants are starting to do more of. We also go to Tao Yuan in Brunswick, which has really good pork buns. With my family, we usually eat at more expensive places, and I like that I don't have to worry about the cost.
DO YOU LIKE SPICY FOOD? Yes, I like enough spice to just add to the flavor, but not anything too crazy.
DO YOU CONSIDER YOURSELF AN ADVENTUROUS EATER OR FOODIE? Yes. I love trying new foods, even if I don't end up liking them. I like to have the stories of the new and different foods that I eat.
WHAT DO YOU LOOK FOR IN A RESTAURANT DINING EXPERIENCE? When I'm dining out, I like fast and attentive service but not overbearing—I don't need them to keep filling my water when I take a sip, for example. I really like foods that are easy to customize, or build-your-own options. A taco salad is a perfect menu item for me. I appreciate it when the restaurant has lots of options for nonalcoholic drinks, too. And for ambience, I really like places that offer positive environments and a lively vibe, like good lighting, bright spaces and live plants. Bad lighting in a restaurant is a real turn-off, as are cluttered dining spaces where the tables are too close together. It would also be great to have an easier way to make splitting checks less stressful.