When a conference is tasked with demonstrating trend-forward food and beverage, you can bet the takeaways are pretty telling, presenting menu opportunity across industry segments. The recent Mise Conference, an annual event held each August that's dedicated to the unique needs of the hotel chef, did not disappoint. In its second year, Mise not only presented valuable and relevant content, but showcased a number of creative and memorable food and beverage items that translate to on-trend opportunities. Here are four flavor-forward takeaways from this year's event.
FLAVOR QUICK-TAKE #1
PASTA AS A GLOBAL CARRIER
These Loaded Breakfast Pasta Shells, created by Thomas Horner, executive chef for the Mise conference, demonstrate a "new" use for pasta, easily moving into bite-sized form with on-trend profiles like shakshuka, egg foo young and huevos rancheros.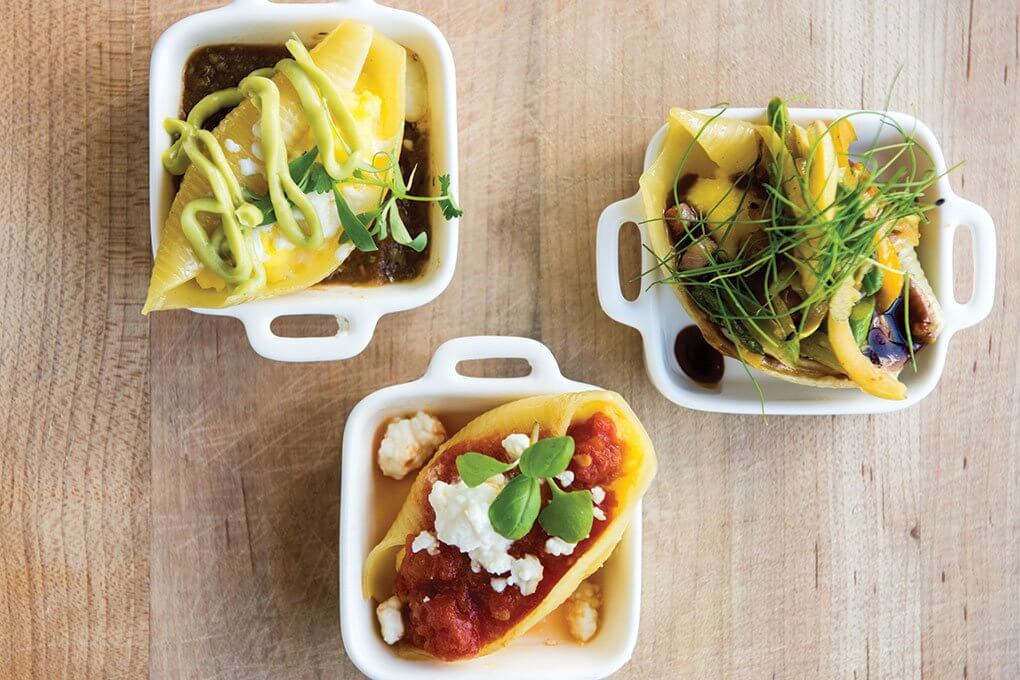 Kassie Borreson
FLAVOR QUICK-TAKE #2
FRESH & FUNCTIONAL
Beverages in the breakfast daypart are seeing huge innovation, thanks to a demand for functional, fresh ingredients. This Breakfast Smoothie checks all the boxes with fresh blueberries, pomegranate juice, spinach, vanilla yogurt and avocado, garnished with crushed almonds.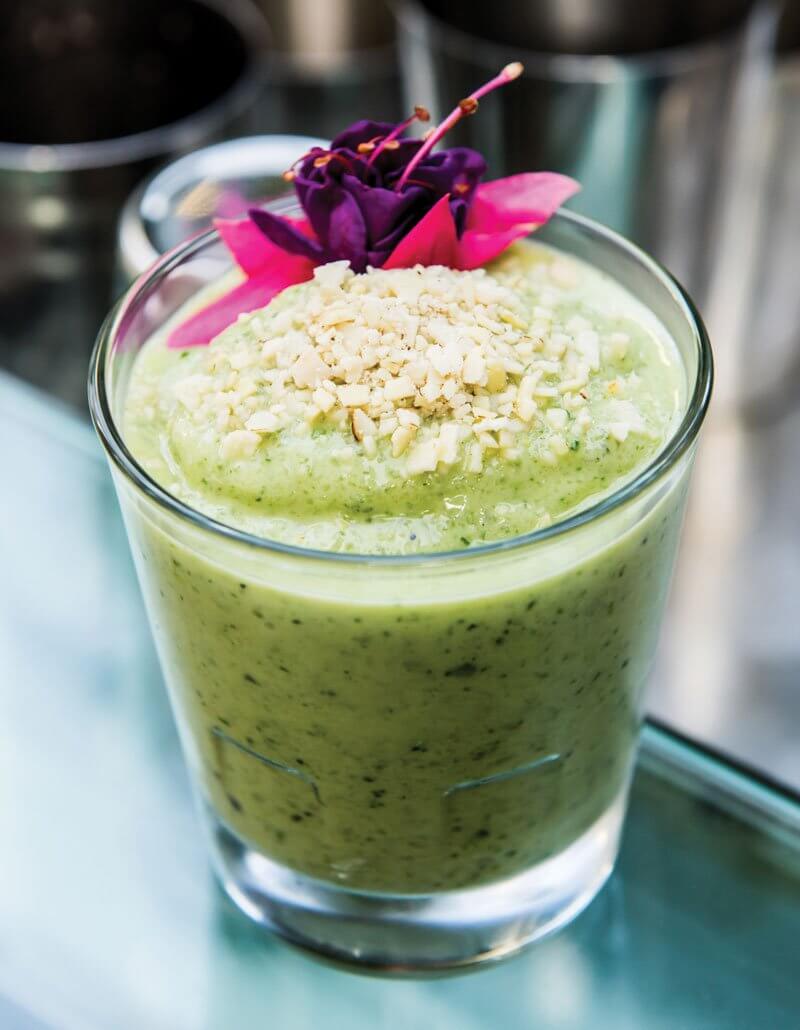 Jillian Werb
FLAVOR QUICK-TAKE #3
WATERMELON BAR BITES
Battered and fried pickled watermelon rinds with an avocado crema on top showcase a new menu opportunity. The pickling liquid features allspice, cloves, ginger root, celery seeds and peppercorns.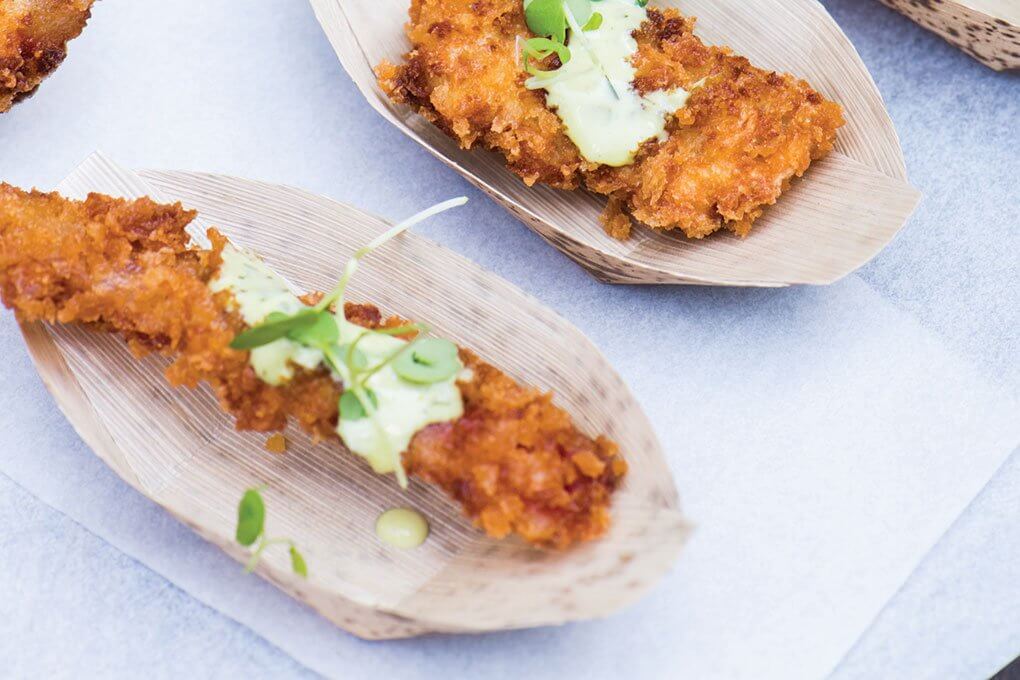 Kassie Borreson
FLAVOR QUICK-TAKE #4
BREAKFAST SANDWICH UPGRADES
This Bloody Mary Breakfast Sandwich stars sous vide Aussie grass-fed chuck tender, soft-scrambled egg, cheddar and Bloody Mary avocado salsa (cherry tomatoes, cucumber, celery, radish, onion, avocado, jalapeño, lime juice, horseradish, Bloody Mary mix).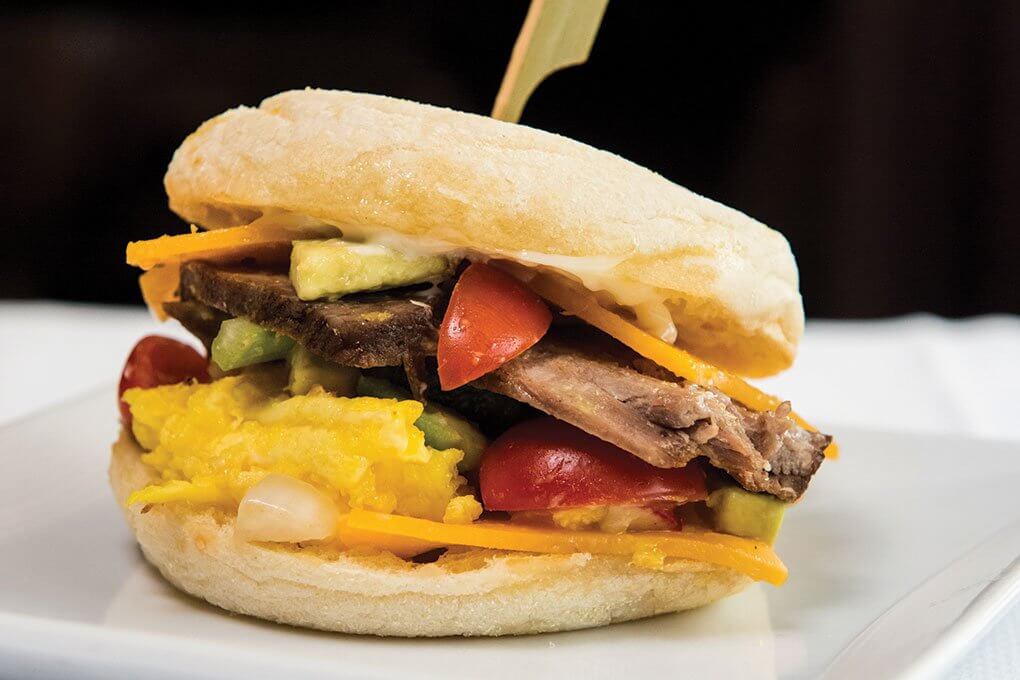 Kassie Borreson
Find out more about the Mise Conference 2019