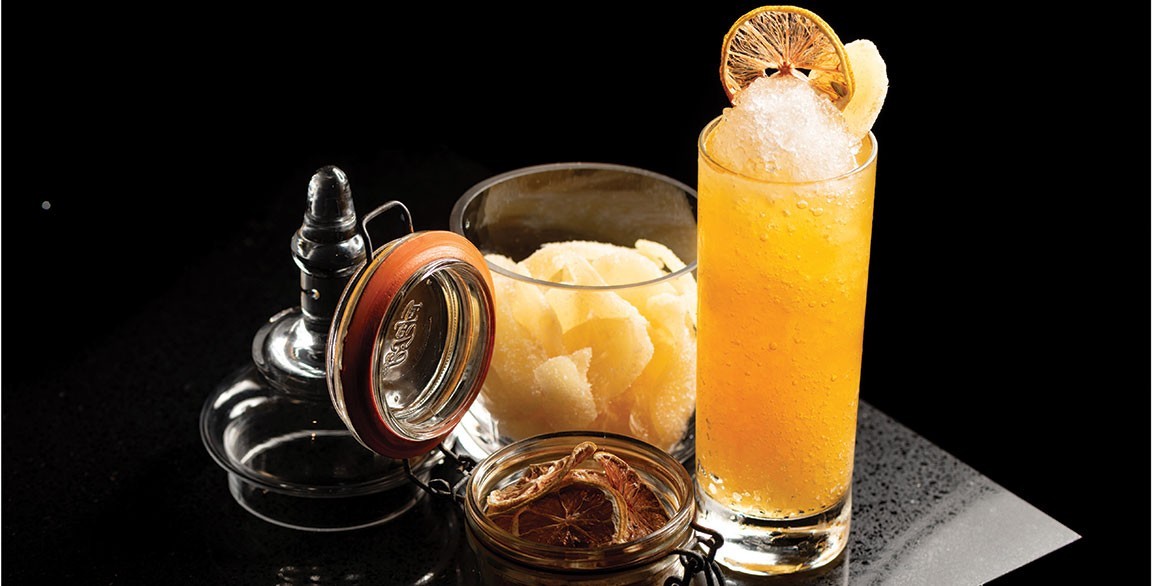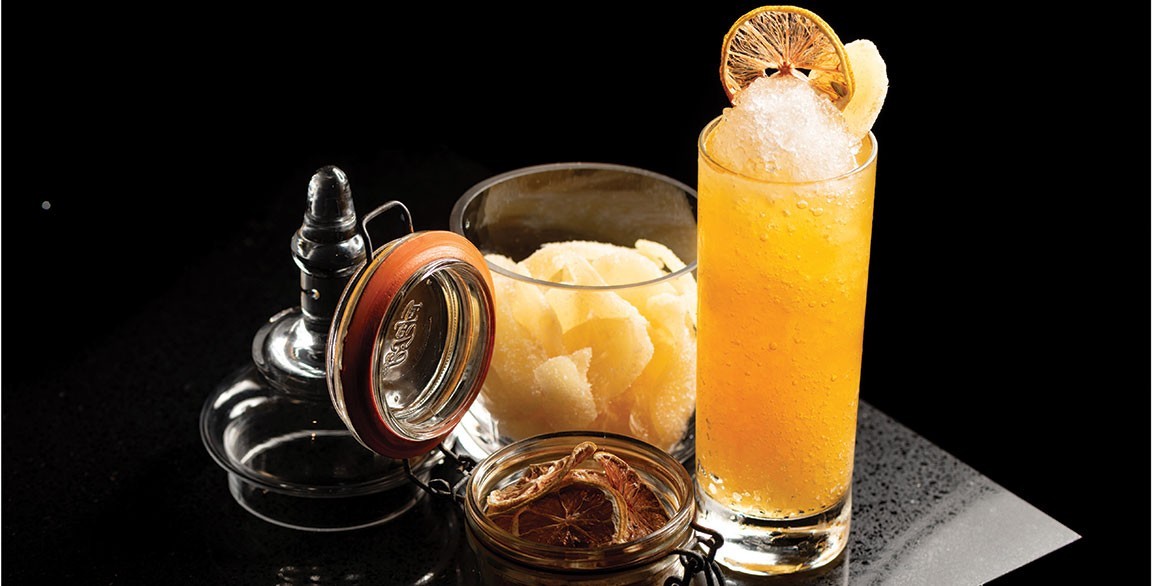 Perhaps calling a cocktail a "functional beverage" is pushing it, but offering one that includes functional ingredients speaks to a growing number of consumers. Low-alc and sessionable cocktails have certainly gained solid footing over the years. Boosting those drinks with a shot of good intention is a smart strategy.
Snazzy cocktail lounge Riviera 31 at Sofitel Los Angeles offers a menu of classic, nonalcoholic and "health and wellness" cocktails. The Yoga Deck, featuring Ketel One Botanical Peach & Orange Blossom, turmeric-ginger syrup and lemon juice, illustrates the intention behind these mindful, balanced drinks, relying on both the turmeric and ginger for their healthy glow. "This is the tentpole of my cocktail list because it is both a night-out drink and includes a bit of a bounce back for the next morning," says Aidan Demarest, Director of Nightlife at Sofitel Los Angeles.
"This drink was a hit right out of the gate—it answered a lot of the requests that we were getting for lower-alcohol, lower-sugar and low-impact cocktails." Other boozy creations at Riviera 21 that weave in a little functionality include the Tulum Bounce Back, a mix of Don Julio Blanco tequila and Kombucha Rose Bliss, and the Palom-LA with Casamigos Blanco tequila, grapefruit juice and Kombucha Ginger Boost.
"The positive response from our guests has opened the door to us thinking about the summer menu and where we can go with what I call 'stealth health' cocktails, putting together ideas that are fun, cost effective and popular," says Demarest.