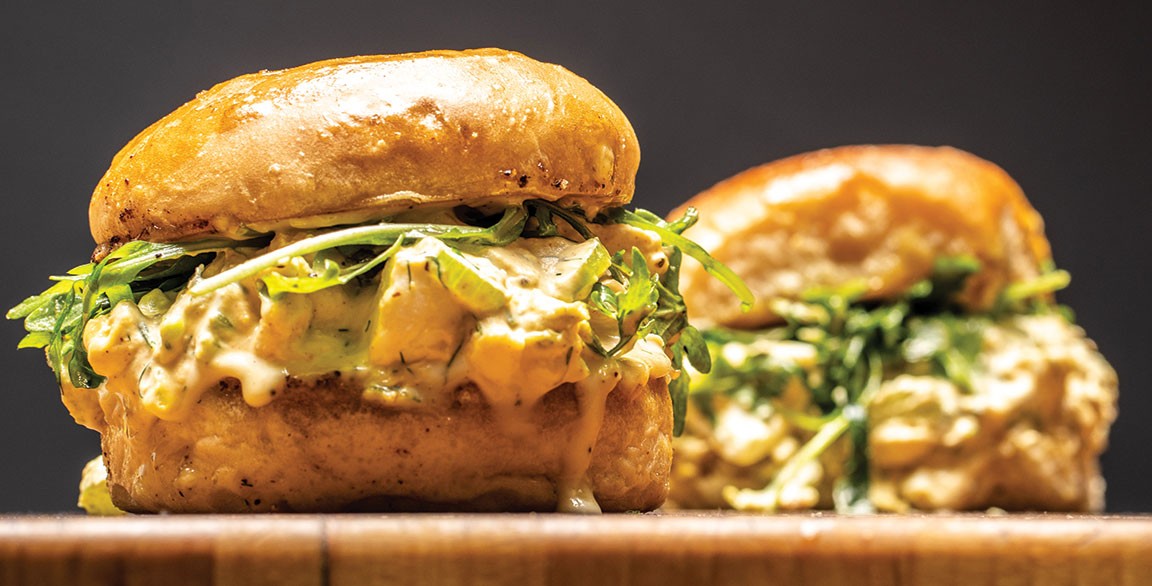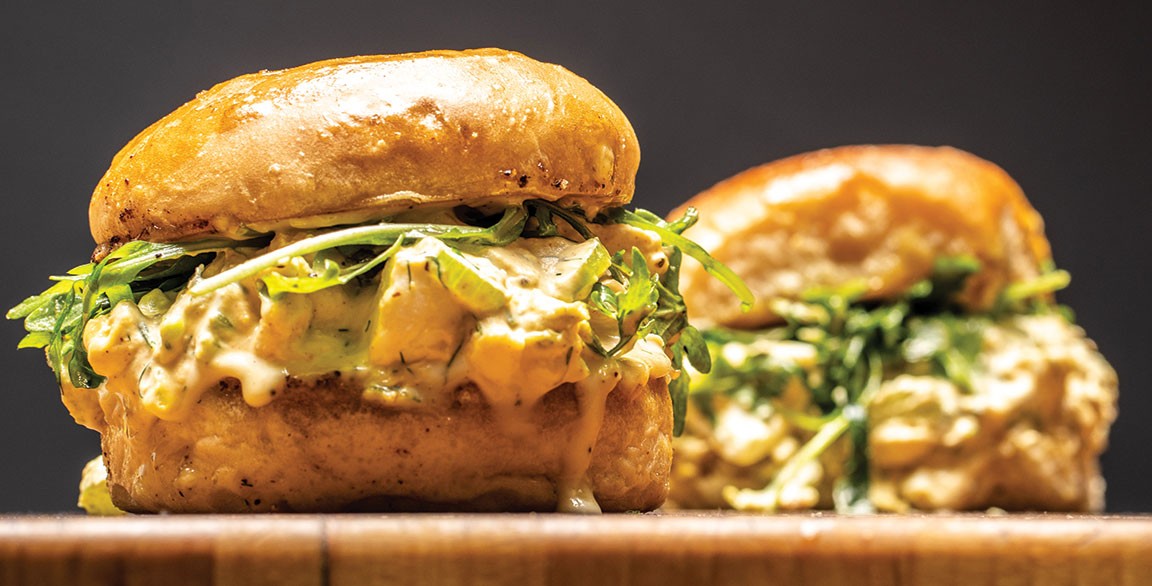 By Flavor & The Menu
September 30, 2020
With takeout and delivery in full focus, handhelds offer a practical, proven format for portability. Carving out differentiation in the breakfast sandwich space is a challenge, so landing on craveable, trend-forward builds helps clear the way. Butter Me Up, a breakfast sandwich pop-up in Washington, D.C., has landed on a menu of eight handhelds that serve up comfort, creativity and flavor.
The Cuz It's Still a Salad Sandwich showcases renewed opportunity for homey egg salad. The sandwich features organic egg salad, soft-scrambled eggs, dressed arugula and a honey mustard aïoli between toasted brioche buns. Feels Like Home capitalizes on fried chicken's popularity with its buttermilk-brined fried chicken, organic over-medium egg, caramelized onions, local pickles, smoked cheddar cheese and Sriracha mayo, served on a buttered, toasted brioche bun.
Mutts Canine Cantina, a Dallas/Fort Worth-based hybrid restaurant and dog park concept, recently debuted a weekend brunch menu, which features a signature spin on its Chicken, Egg & Cheese sandwich. It stars two-hour brined and lightly-fried free-range chicken tenders, an omelette-style egg, American cheese, pickles and Szechuan peppercorn sauce, served on a griddled brioche bun. "We use Texas hot peppers in the brine, which gives a nice, slow burn," says Kyle Noonan, founder/owner. "And we turn the bun inside out, then griddle it with butter so it gets crispy."
The chicken tenders are easier to bite through and the omelette holds its shape well in the sandwich. "Each element of the sandwich is made with practicality and comfort in mind for someone holding it in one hand," he says. Mutts serves about 2,000 guests each weekend, and the Chicken, Egg & Cheese is its bestseller.