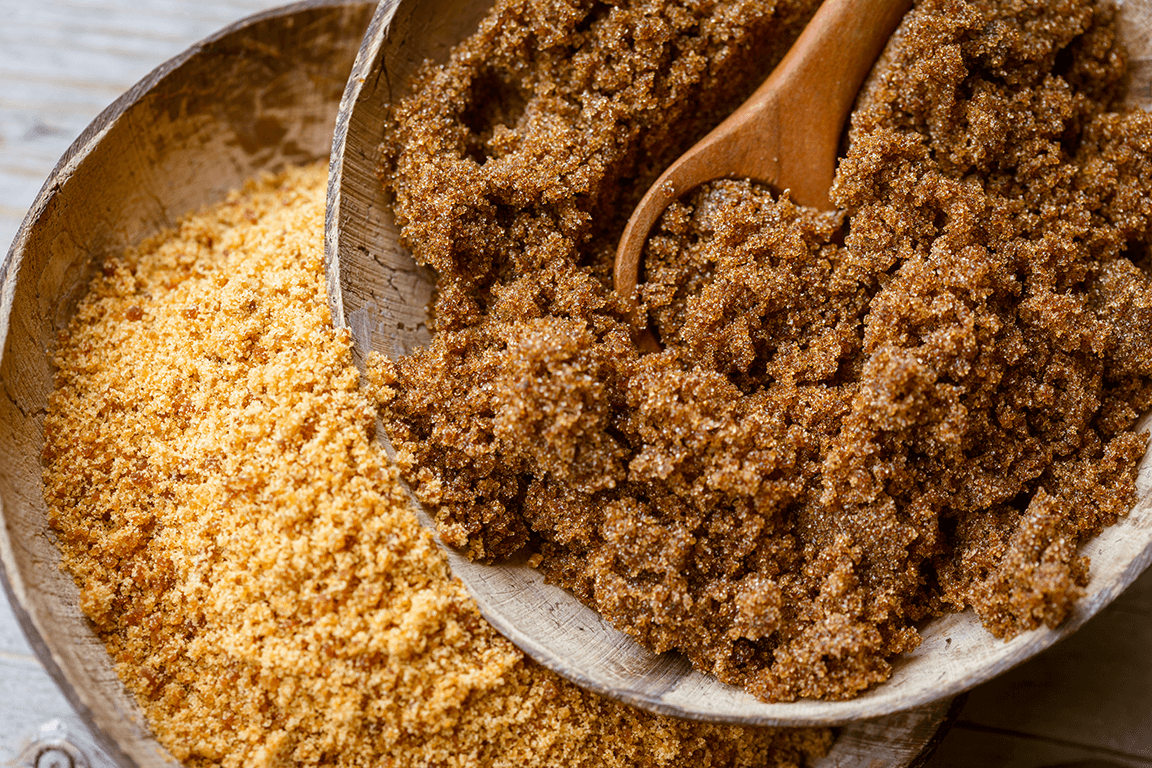 By Pam Smith
January 23, 2023
The category of "natural browns" is an emerging trend in the world of sweeteners. These deeply flavored nutritive sweeteners include organic and raw sugars that are pure, less processed and eco-friendly. For many of today's consumers, they align with health goals while offering a sense of global discovery.
Turbinado, demerara and muscovado—along with syrups such as honey, molasses, maple, agave, sorghum and date—are increasingly being used in baked goods and cocktails as a replacement for refined white sugar and simple syrup. As a nutritionist and chef, I've been using some of these delicious natural sweeteners in recipe development for too many years to confess. Date syrup is a particular favorite of mine due to its thick, syrupy consistency and rich complex flavor. With its natural origin story and lower glycemic level, it lines up with goals in creating wellness-focused menus. Combined with olive oil, date syrup works caramelization magic on oven-roasted vegetables and enlivens salmon and chicken dishes, vinaigrettes, barbecue sauces, as well as bourbon-based cocktails.
Another "natural brown" in the spotlight for its "close-to-nature" appeal is piloncillo from Mexico, an unrefined brown sugar that cooks down sugarcane in a way that brings out and retains a deep smoky flavor while holding its natural molasses and nutrients in its crystals. The major phenolic compounds found in these high-molasses content sugars produced directly from sugarcane juice are known to have natural antioxidant, antimicrobial and anti-inflammatory properties. Being more nutrient-rich than its white refined form of sugar is certainly a benefit, but its rich complexity of flavor is its greatest superpower. Traditionally used as a sweetener in Mexican cuisine from mole to tepache, I like to take it beyond its classic applications and leverage its flavor profile and wholesomeness in everything from marinades and sauces to beverage builds and baked goods, subbing piloncillo for white or brown sugar in recipes at a 1:1 ratio, giving all more depth and flavor. I'll apply the same ration substitution to Okinawan black sugar, using it in stir fries, stews and baked goods, leveraging the complex, rich flavor of this next-level sweetener.
As both the general public and public health organizations become increasingly focused on cutting back on refined sugar and artificial sweeteners, it's high time to explore the flavorful world of "new" natural sweeteners.