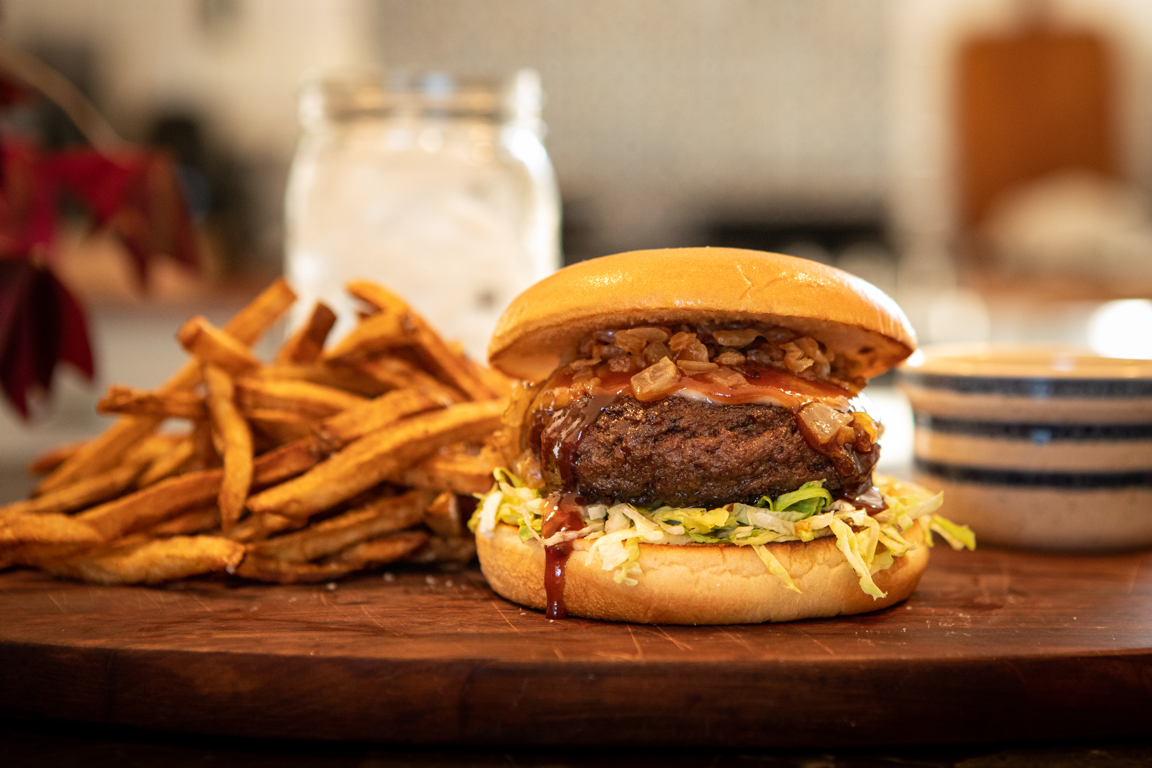 Zeroing in on Gen Z's burgeoning relationship with global flavors is an important imperative for most foodservice operations across all segments. Given the age range of this demographic, tactics for nailing their flavor preferences remain something of a moving target, but there is clear indication that cuisines from around the world reliably excite younger diners.
Menu developers casting about for an effective starting point should consider drilling down into narrower culinary regions within a global hotspot, unearthing cultural nuances and leveraging high-impact ingredients. With Gen Z's familiarity and love of Mexican flavors, our neighbor to the south stands out as fertile ground for menu opportunity. Of the country's 31 states across six regions, Oaxaca is particularly vibrant, serving up some of today's most exciting food trends, from mezcal-based cocktails to moles to tlayudas (pronounced cla-you-das).
The beloved burger is an ideal vehicle for introducing Oaxacan flavors to Gen Z, providing chefs with multiple areas to inject new stylings within a trusted food experience.
Here, we detail inspiration for developing a signature Oaxacan burger: Lean into the opportunity to integrate one of seven distinctive moles into a condiment or sauce. Discover how chile infusions provide character, while applying quesillo (a Oaxaca cheese variety with mozzarella-like soft strings) as a craveable topper. Overarching all is the employment of smoke, as fire cooking and smoke are essential components of Oaxacan cuisine. This is demonstrated by the region's style of barbacoa, its use of pasilla chiles and the provenance of mezcal, relying on deep wood smoke for signature flavor. Finally, to help maximize the opportunity while keeping operational considerations in mind, we've identified three high-impact ingredients from this burger build that can be cross-utilized for signature menu extensions.
OAXACAN BURGER:
Anatomy of a global burger build
Photo Credit: George Lomas Photography
A griddle-seared, 1/3 lb. 100 percent ground beef chuck burger seasoned with poblano sea salt, topped with a mezcal-spiked onion jam, red mole barbecue sauce and melting Oaxaca cheese, garnished with shredded lettuce and served on a toasted bun.
1
THE SAUCE
A tangy, sweet Texas-style barbecue sauce nuanced with earthy, smoky, spicy red mole provides an infusion of Oaxacan culture via ancho, guajillo and pasilla chiles, tomatoes, peanuts, almonds, raisins, sesame seeds and spices.
Other Options:
Mole negro barbecue sauce (featuring Mexican chocolate)
Mezcal barbecue sauce
2
BURGER + SEASONING
A griddled 1/3 lb. ground beef chuck patty, producing seared flavors and craveable charred edges. While cooking, the burger is seasoned with poblano sea salt to transport taste buds to Oaxaca and deepen the beefy, spicy flavors.
Other Options:
A blend of ground chuck spiked with a hint of chorizo or a black bean-chorizo burger, grilled to impart smoke
Double all-beef smashed burger
3
THE BUN
The bun is lightly toasted and a touch denser than standard buns to support the overall burger heft.
Other Options:
Cracklin' bun: a housemade bun with a baked-in swirl of chicharrones for a savory crunch
Cornmeal bun
Kaiser roll
4
THE ENHANCER
A trifecta of Oaxacan flavors starts with a rustic mezcal onion jam composed of caramelized onions blended with mezcal.
Other Options:
Cactus-tomatillo salsa verde
Mango aïoli
5
THE CHEESE
Melty quesillo cheese tops the burger with a blanket of indulgence.
Other Options:
Fried queso blanco
Asadero, Chihuahua, Mexican manchego or pepper Jack cheese
6
THE GARNISH
Cooling shredded iceberg lettuce freshens the build and absorbs burger juices.
Other Options:
Green leaf lettuce or Bibb lettuce leaf
Extra thin, crispy potato sticks provide crunch after sinking into the oozing cheese and juicy burger.
OAXACAN BURGER LTOS
With such a long and exciting runway stretching from the Oaxacan pantry, we've built out two more burgers to showcase further flavor innovation.
Spicy Oaxacan Smashed Burger
A smashed chuck-chorizo burger topped with pasilla chile and chile-dust aïoli, mezcal barbecue sauce and melting Oaxaca cheese, served on a toasted cornmeal-encrusted bun
Oaxacan Black Bean-Masa Burger
A grilled black bean burger patty (black beans, masa harina, charred corn kernels, pasilla chile and seasonings) topped with avocado-salsa verde and melting asadero cheese, with shredded lettuce on a toasted brioche bun
OPTIMIZE KEY FLAVORS
With SKU management firmly in focus, here are ideas on how to cross-utilize the burger build's three high-impact ingredients in menu items that carry serious sway with Gen Z:
A
MEZCAL ONION JAM
Morning Mezcal Biscuit: Buttermilk-cheddar biscuit, carnitas, fried egg, Mezcal Onion Jam
Spicy Mezcal-Crema Chicken Club: Cornmeal bun, smoked bacon, Havarti, spicy fried chicken breast, lettuce, tomato, Mezcal Onion Jam crema
Cinco de Mayo Platter: Mini quesadillas, chorizo-black bean taquitos, chile-crusted shrimp, guacamole, pico, Mezcal Onion Jam
Oaxacan Blackened Salmon: Adobo blackened salmon fillet, quinoa Mexican rice, orange butter sauce, Mezcal Onion Jam
B
RED MOLE BARBECUE SAUCE
Summer Pork Slider: Hawaiian slider roll, thick slice of roasted pork tenderloin, pickled cabbage slaw, Red Mole Barbecue Sauce
Spicy MBQ Chicken: Potato bun, lime aïoli, spicy fried chicken thigh, pepper Jack cheese, Red Mole Barbecue Sauce
Oaxacan Fajita Flatbread: Grilled flatbread, seared steak, Serrano peppers, yellow peppers, queso fresco, Red Mole Barbecue Sauce
Chicken 'n Elote Salad Bowl: Chopped grilled chicken breast, salad greens, charred street corn fixin's, Red Mole Barbecue Sauce dressing
C
QUESILLO OAXACA CHEESE
Oaxacan Juicy Lucy Slider: Cornmeal slider bun, pickled jalapeño, beef-and-chorizo blended burger center-filled with Quesillo Oaxaca Cheese
Mex-Italian Chicken: Ciabatta bun, pesto aïoli, achiote fried chicken breast, chipotle marinara, melted Quesillo Oaxaca Cheese
Three Pig Lollis: Three spicy glazed pork belly lollipops (on sticks), paired with Quesillo Oaxaca Cheese fondue dipper
Pumpkin Cannelloni: Cannelloni filled with Quesillo Oaxaca Cheese, pumpkin, spinach, brown butter sauce, toasted walnuts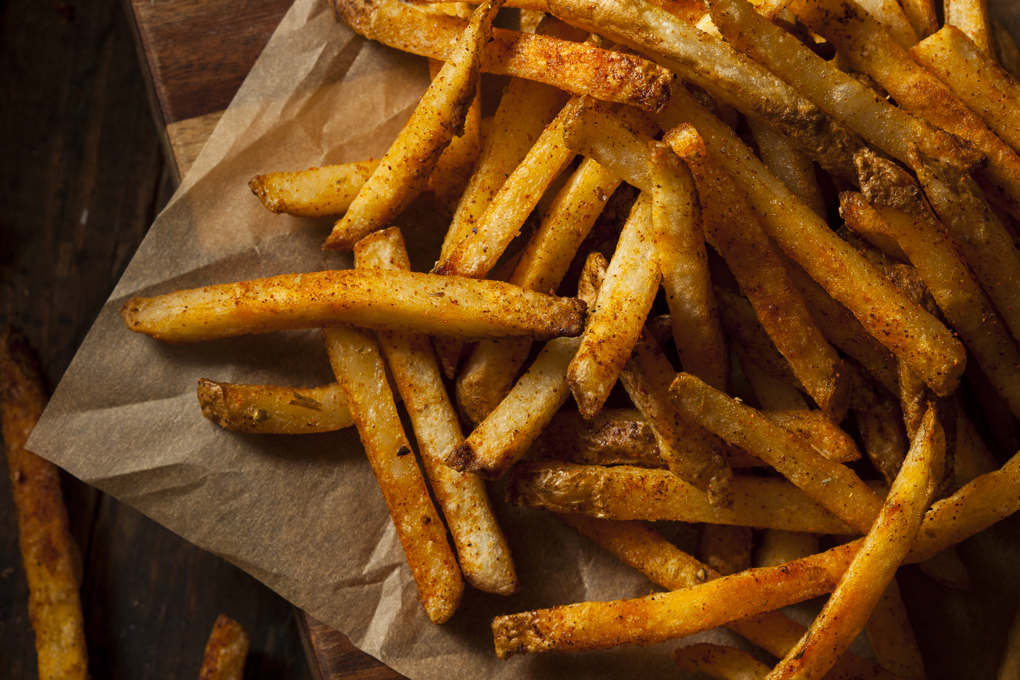 DON'T FORGET THE FRIES!
Upsell the experience by leaning into new Oaxacan flavor combinations, featuring creative french fry seasonings (dusts) and/or dips.
DUSTS
Chicharrón Chile Dust
Chipotle-Cacao Powder
Pasilla Chile-Mango Powder
Piloncillo-Ancho Chile Salt
Poblano Sea Salt
DIPS
Chicharrón Aïoli
Mezcal Barbecue Sauce
Mezcal White Queso
Mole Barbecue Sauce
Pepita Pesto