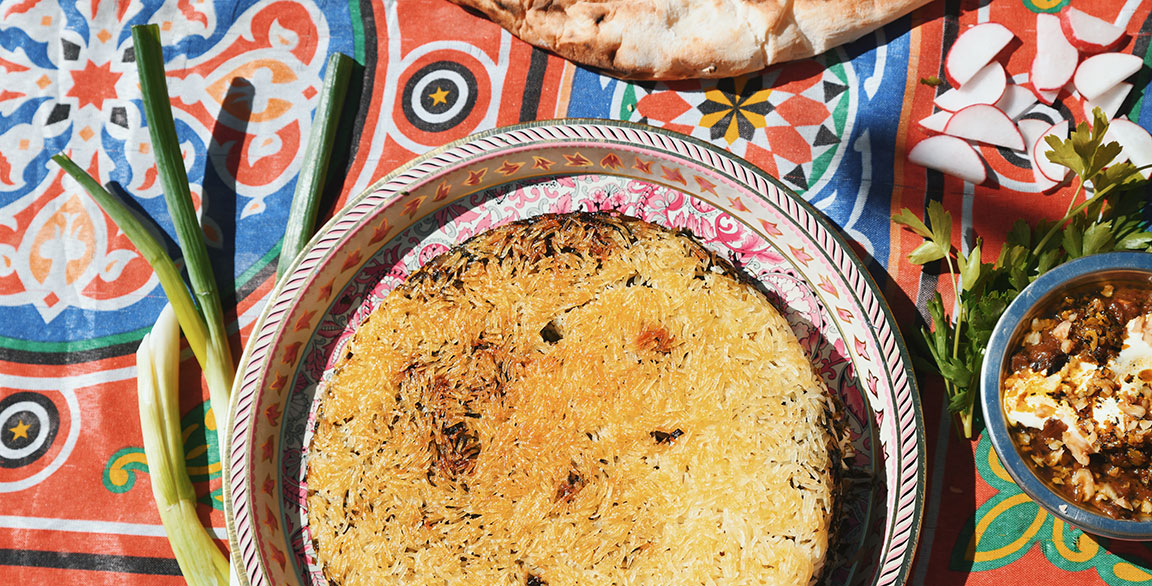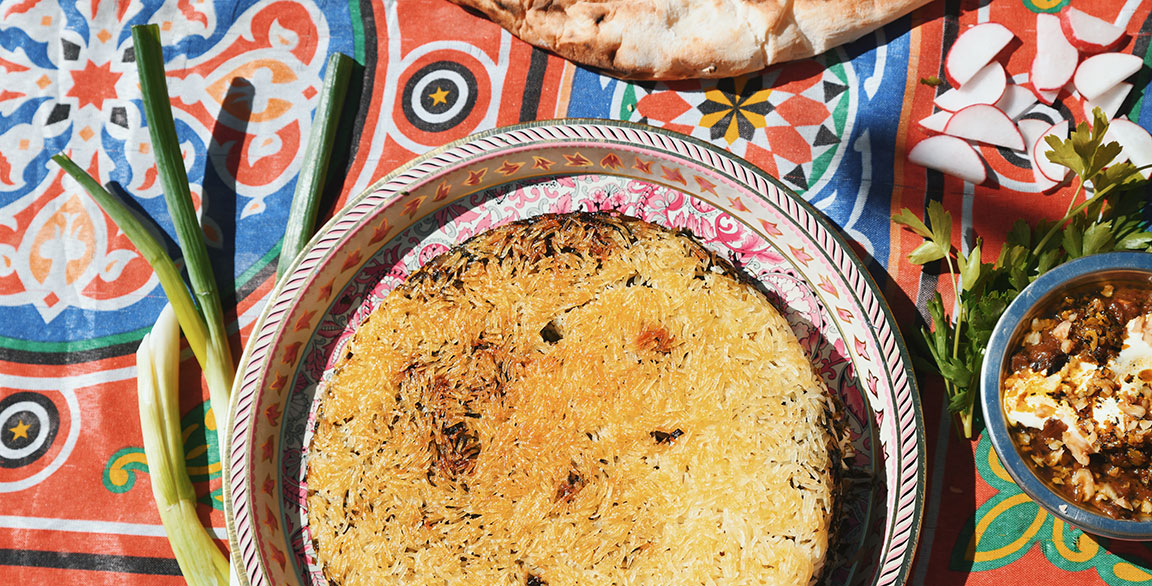 At the heart of so many global cuisines, rice provides operators with an extraordinary toolbox to pull from for menu development. Whether applying unique culinary methods, developing fresh translations of iconic dishes or exploring exciting mash-ups, rice delivers fantastic versatility. Here, we place texture front and center, focusing on the traditional crispy rice techniques of four different global cuisines, each primed for inspirational menu play featuring eye-catching aesthetics and craveable flavor profiles.
1

Nam Khao

This Lao crispy coconut rice salad is loaded with sweet, salty and spicy flavors, along with chewy textures. Crispy bits of smashed, deep-fried rice balls are the star. Mix up the supporting ingredients for new menu interpretations.
Smashed Spanish Rice Salad: Smashed tomato verde-yellow rice balls tossed with charred chorizo crumbles, toasted corn nuts, fresh cilantro and lime dressing
Thai Rice Lettuce Wrap: Smashed coconut-rice balls topped with gingered carnitas, chopped salted peanuts, fresh mint leaves and chile-lime dressing, wrapped in Bibb lettuce leaves
2

Tahdig

This Persian rice dish is typically prepared by cooking rice to al dente, rinsing, then pressing into an oiled pan to continue cooking, creating a very crackly, pan-fried bottom crust. Feature it as a side dish, as part of a main course or break into shards and serve as a rustic appetizer with a dipping sauce.
Kasba Rice: A thick and crispy wedge of turmeric basmati rice flavored with yogurt, onions and golden raisins; topped with Moroccan beef and lentil stew
Crispy Rice and Egg Bites: Brunch-inspired bites of crisped basmati rice shards topped with soft-scrambled eggs and hot sauce hollandaise
3

Pegao

In Puerto Rico, the deliciously crunchy rice that sticks to the bottom of the pot after cooking is called "pegao," a slang word for "pegado," the Spanish term for "stuck together." Once rice is served, the pegao is scraped out and enjoyed as an extra indulgence. It is especially tasty when preparing the national mainstay of rice with pigeon peas (long-grain white rice, pigeon peas, pork, sofrito, tomato sauce, sazón and green olives). Get creative with its menu positioning.
Caribbean Holiday Plate: Puerto Rican rice with pigeon peas and crunchy pegao; served with spit-roasted chicken breast/leg and fried plantains
Sofrito Crispy Rice Bowl: Bowl of basmati rice with crunchy pegao topped with grilled and chopped squash, eggplant and sofrito
4

Nurungji

To prep this South Korean crispy scorched rice snack cake, simply press and toast pre-cooked soft rice with a touch of oil in a pan until crisp. Apply this technique for a bar snack or appetizer. Or use thinner pieces as a sandwich side in place of chips, or sprinkle crushed bits of the scorched rice for a salad topper.
Togarashi Rice Snacker: Snackable shards of crispy griddled black and short-grain white rice cake brushed with sesame oil and dusted with togarashi seasoning
Sweet 'n' Spicy Shrimp Crunchy: Thin and crispy griddled bamboo rice cake appetizer spread with crab rangoon filling; topped with sweet-and-spicy orange shrimp