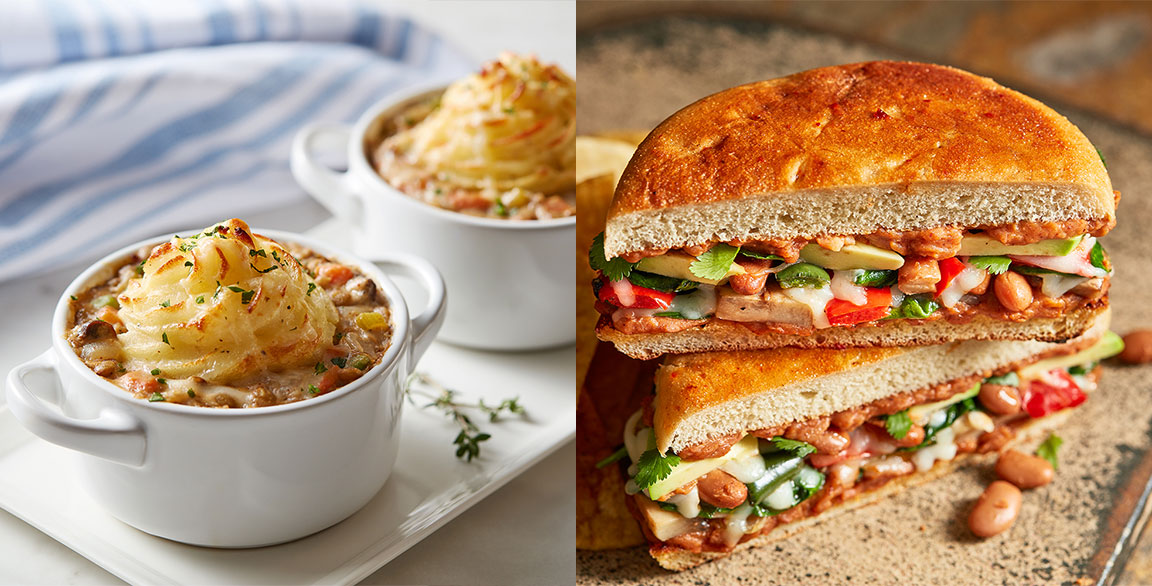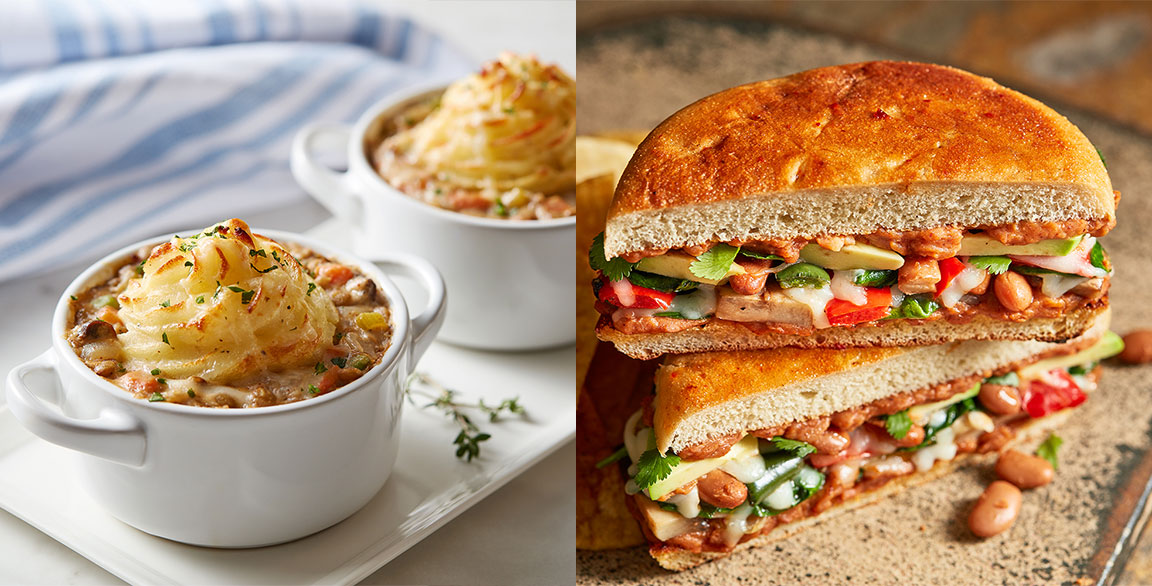 By Flavor & The Menu
July 27, 2021
Kitchen Collaborative is a recipe-development initiative formed by Summit F&B and Flavor & The Menu. To fuel flavor innovation, a group of talented chefs partnered with sponsor brands and commodity boards to create recipes that showcase the passion and potential of our industry.
CHEF SPOTLIGHT: JEFF MANN
Lovingly prepared food has been the inspiration for several film classics. ("Babette's Feast," "Big Night," "Eat Drink, Man Woman," "Tampopo" and "Ratatouille" come quickly to mind.) It's arguably less common, however, that a movie—particularly an action adventure flick—is the catalyst for new recipe development. But it's all part of a day's work for Jeff Mann, VP of Food & Beverage, Alamo Drafthouse, the cinema chain that made its mark by serving restaurant-quality foods and alcoholic beverages before and during film screenings. "Kingsman: The Golden Circle," the 2017 British spy caper headlined by Colin Firth, may have served as a singular muse for Mann's Idaho Potato Braised Vegetable Shepherd's Pie, but this dish, along with his Smashed Ranchero Beans & Veggie Torta featuring Bush's Texas Ranchero Beans, demonstrate that any manner of creative influences can be a pathway to delicious results.
Idaho® Potato Braised Vegetable Shepherd's Pie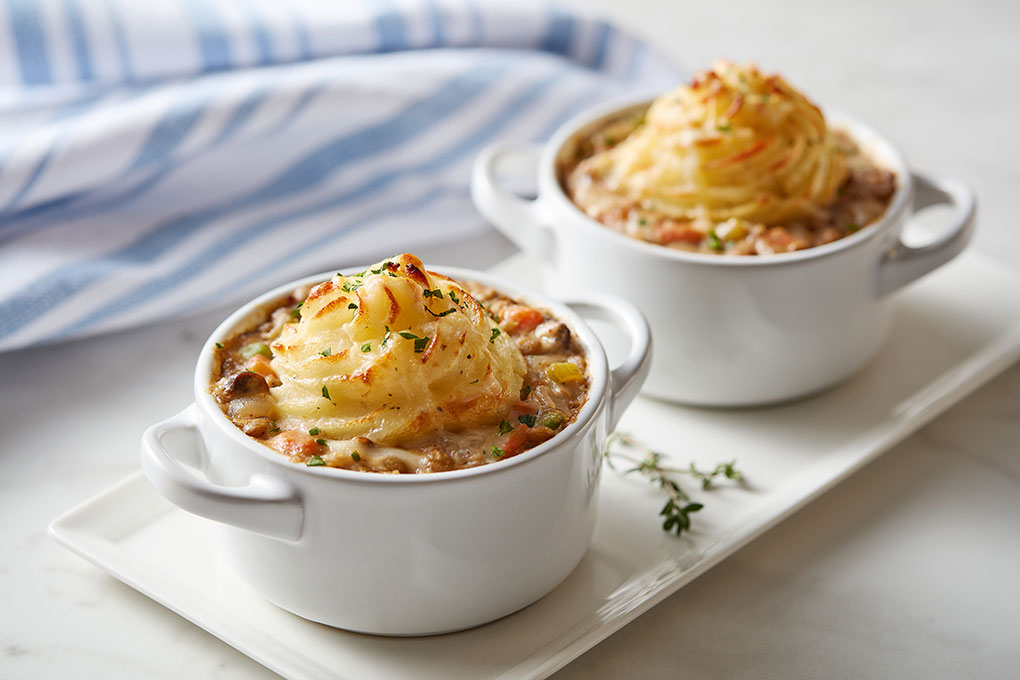 Photo: Carlos Garcia // Food Styling: Peg Blackley & Bree Williams
Agents of a secret British spy agency are compelled to join forces with their American counterparts to bring down an evil drug cartel seeking world domination. That's the eight-second synopsis of "Kingsman: The Golden Circle," but the film detail that spoke to Mann was the Kentucky bourbon whiskey business that serves as a front to disguise the American organization's spy headquarters. "So, we wanted to use bourbon in a dish," says Mann. "We also wanted to focus on implementing a dish that was fitting for the movie, which drove us to the innovation of the classic British shepherd's pie. Lastly, we wanted to appeal to a broad group of movie-goers and have something that is easy to eat in the dark and is a great comfort food."
To prepare the dish, Mann cooks onions, carrots, celery and garlic in butter in a stockpot, including mustard and chili powders to amp up the flavor. He adds bourbon, water and green lentils, followed by bay leaf, portobello mushrooms and black pepper, allowing the ingredients to incorporate and simmer until the lentils are soft and the liquid has thickened slightly. Braising lentils and vegetables in bourbon is certainly a departure from traditional British preparations of shepherd's pie. "This is one of the things that Alamo does: Add a twist to a dish," explains Mann. Frozen peas and heavy cream are the final elements of the stew.
Burbank Russet potatoes from Idaho are the key to the dish's signature mashed potato topping. "They are such a versatile variety that works great for mashed potatoes. They are light and creamy, brown nicely and add that extra depth to the dish," says Mann. "They were our first choice when thinking of a potato to use for the shepherd's pie." The potatoes are mashed with the whip attachment and then piped in an even spiral layer on top of 16-oz. stew portions. An egg wash and sprinkle of cheddar cheese are the final touches before baking. Both the stew and assembled pies can be prepped a day in advance and held covered in the cooler before cooking for service.
Although developed especially for Kitchen Collaborative, this bourbon-accented Shepherd's Pie is a dish Mann believes would work well on Alamo's menu. "As we innovate, we take into consideration that guests are eating in the dark, and we want to make that experience as easy as possible," he notes. "The dish holds its heat, is easy to eat with a fork or spoon and is just packed with a lot of flavor. It's a great comfort food for late fall and winter."
Smashed Ranchero Beans & Veggie Torta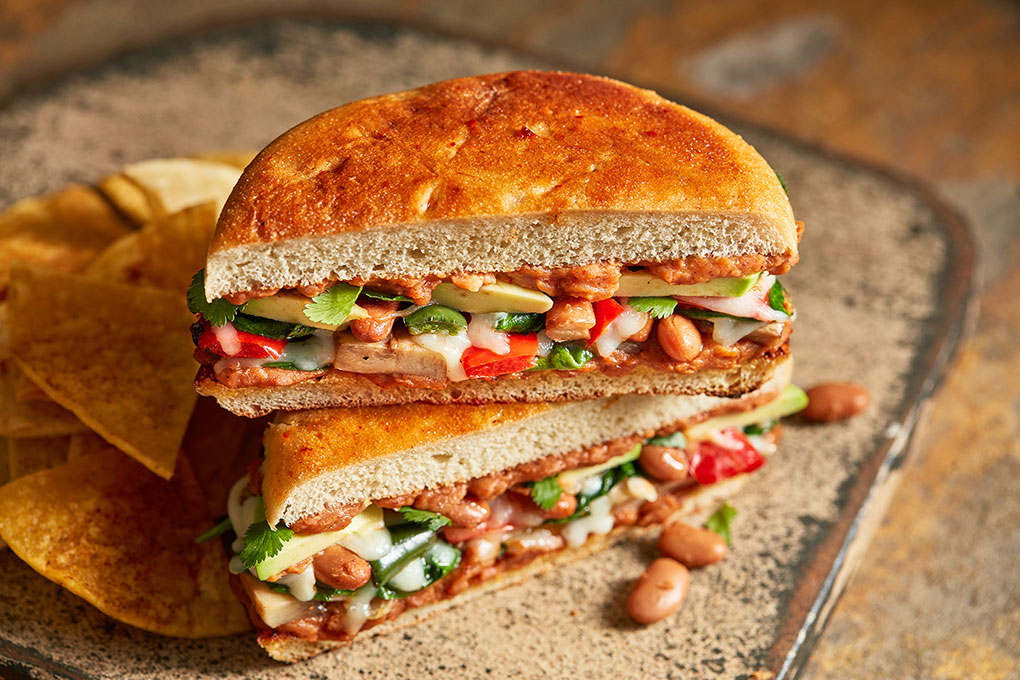 Photo: Carlos Garcia // Food Styling: Peg Blackley & Bree Williams
Mann found more conventional inspiration for his Smashed Ranchero Beans & Veggie Torta, putting Bush's Texas Ranchero Beans in the spotlight. "As I was innovating around how to use the beans in a handheld application, I immediately went to my upbringing in El Paso," says Mann. "I wanted to take a traditional sandwich from Mexico and create a torta that would use beans in a few different applications."
His sandwich creation is packed with the bold flavors of a rich, hearty filling that features vegetables (poblano peppers, Spanish onions, red bell peppers and button mushrooms) roasted in chipotle butter, along with a rough cut sauteed chipotle spinach, plus whole beans and Monterey Jack. Mann smashes more beans in a food processor to create a creamy spread applied to the interiors of a Telera roll. Avocado and cilantro finish the build. After a brush of still more chipotle butter, the sandwich is cooked in a panini press until the bread is golden and the filling is hot.
The double shot of beans adds dimension to the handheld. "The beans in their whole form are a great flavor and texture enhancement to the roasted vegetables. But I also wanted to keep some traditional notes, as well, which is where smashing the beans and using those as a spread comes in," Mann says. "The roasted peppers and caramelized onions add warmth and smokiness, while the roasted mushrooms deliver umami. You have the creaminess of the smashed beans and avocado and a freshness from the cilantro leaves. You get a mouthful of flavor in every bite."
Project Management: Summit F&B
Photography: Carlos Garcia // Food Styling: Peg Blackley & Bree Williams