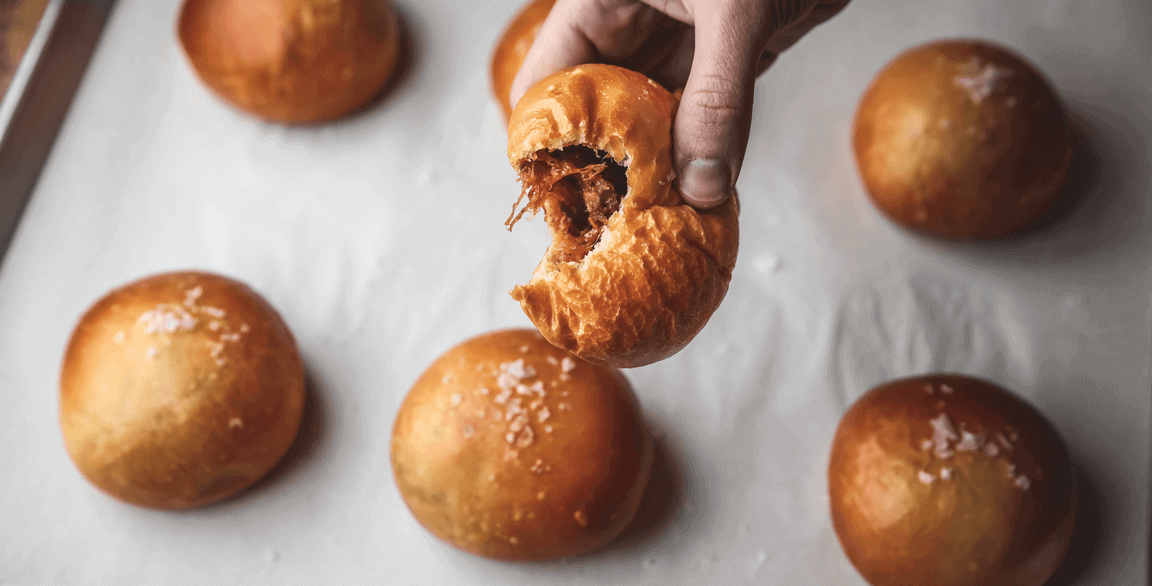 By Lisa Shames
June 13, 2022
Creating doughnuts that break boundaries is a hallmark of The Salty Donut, a family-owned artisanal concept focusing on seasonal, craft doughnuts. But at the chain's Dallas location, the wild success of a new savory kolache—the iconic Czech pastry popular in Texas—demonstrates that loyal patrons are ready to reach beyond coffee and doughnuts.
A Sausage + Cheese kolache was initially offered as a weekend exclusive, but its immediate and explosive popularity prompted the concept to explore further opportunities. Notably, The Salty Donut team partnered with another local fan favorite, Terry Black's BBQ, in developing a second savory kolache: the Brisket + Cheddar. "What better way to maximize the success of our first kolache than by pairing up with a local and iconic brand for our second launch?" asks Kae Roffman, Marketing Manager.
For both of its kolaches, The Salty Donut starts with its signature 24-hour brioche dough. Crisp and golden on the outside, the Brisket + Cheddar Kolache is stuffed with cheddar cheese and barbecue brisket from the beloved Central Texas pitmaster. "The savory, smoky shreds of brisket dance on your tongue," Roffman says.
"By partnering with an iconic brand, we were able to create unique excitement in the community," she adds. "This successful launch has inspired the brand to explore further partnerships at its other locations in an effort to create unique offerings with a community connection."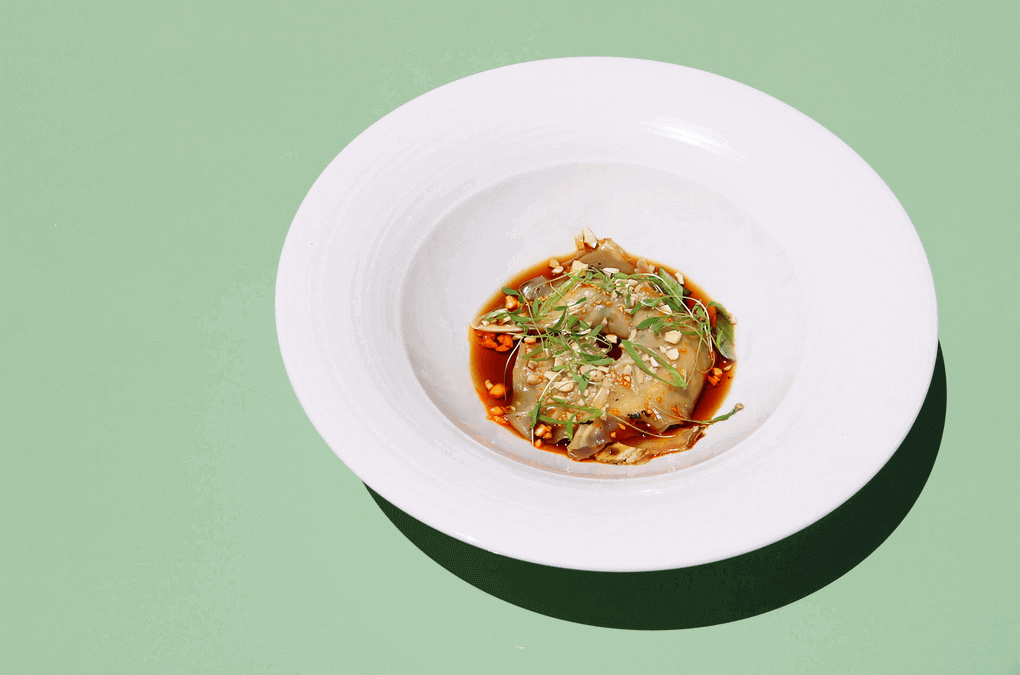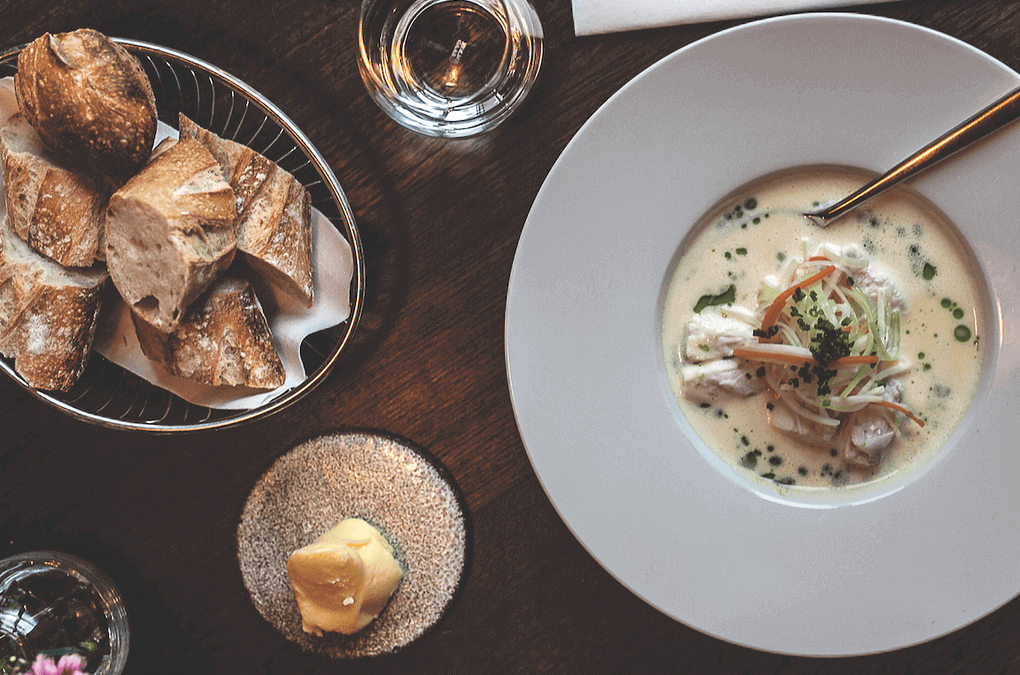 Seafood from Norway + Lysverket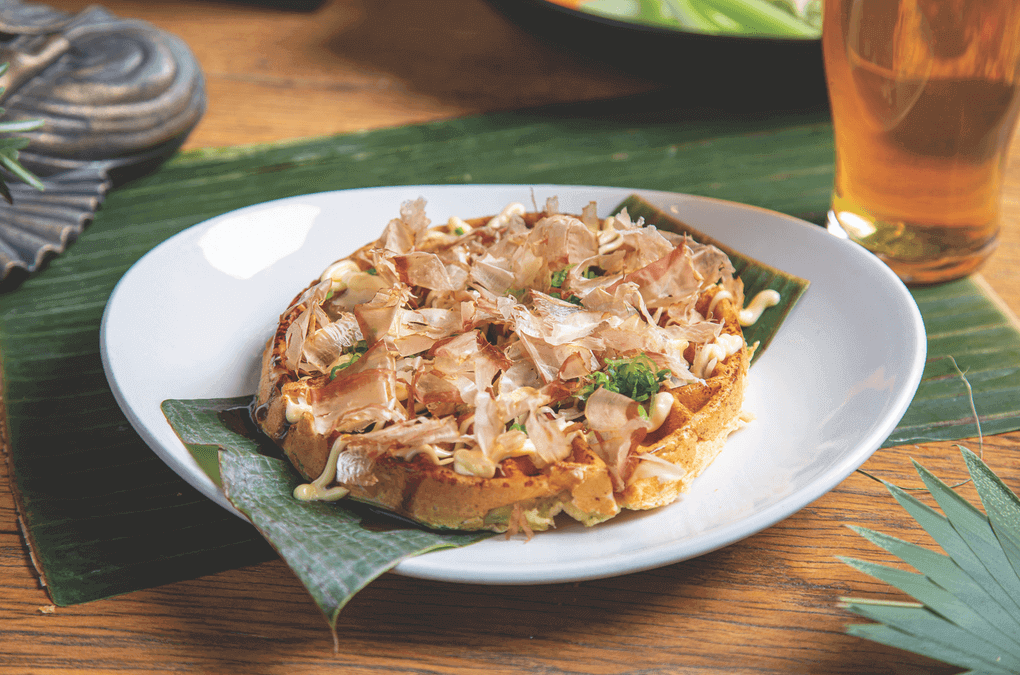 Sunda New Asian | Chicago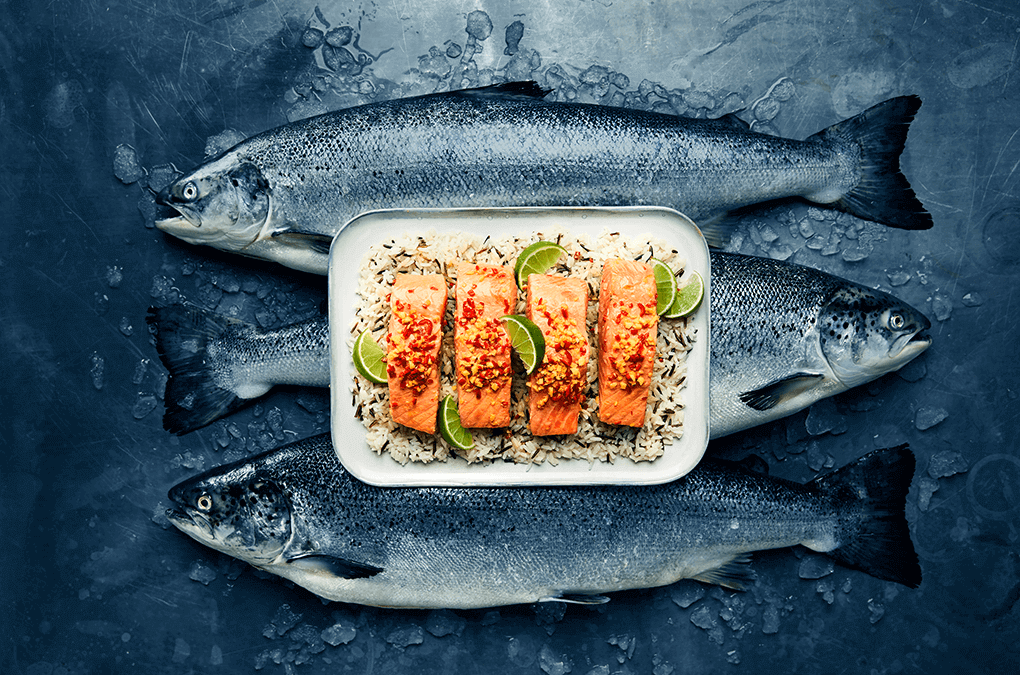 Norway's harsh environment offers the perfect conditions for premium seafood