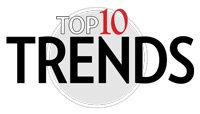 Greek yogurt is a natural fit with the hotter-than-hot cuisines of India and the Eastern Mediterranean. Indeed, it's a go-to condiment as well as marinade in those parts of the world, celebrated for both its cooling effect on heat and its creamy, tangy profile. Luckily, yogurt is a familiar condiment to modern American consumers.
"As this already has some level of consumer acceptance, foodservice operators can really run with it. As it also has a health halo attached to it, they can really run with it," says Chris Koetke, VP of Strategy and Industry Relations, Kendall College School of Culinary Arts, Chicago.
"This is a trend that has been not only gaining strength in the restaurant sector, but at the retail level as well—reinforced by a number of growing international influences like Greek, Turkish, Middle Eastern and Indian cuisines. Given its inherently acidic bite, it is a refreshing ingredient that naturally lifts the flavors of other ingredients that are added to it."
With a neutral profile and familiar presence, Greek yogurt helps foodservice operators leverage the assertive flavors of India and the Eastern Mediterranean—using the yogurt as a reliable flavor bridge.
That bridge can lead to menu excitement and uniqueness in the marketplace, encouraging consumers to explore bold flavors like harissa, s'chug, cumin, garam masala and tamarind. And once that yogurt base gets an exotic flavor hit, it can do the heavy lifting on intrigue for approachable menu items like sandwiches, tacos, bowl builds and chicken wings.