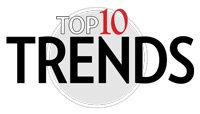 MINDY ARMSTRONG is a Partner & Growth Strategist with Harvest Collaborative and has spent the last 15 years talking with purpose, mostly about brands, opportunities, possibilities, marketing—where innovation lies. She's an instigator, marketer, innovator, writer, a seeker of ideas grounded in consumer insight and trends that have meaning and staying power. She's collaborated with marketers and leaders, with big and small brands and, along the way, has been allowed to write and speak about it, becoming a nationally published food writer and a speaker at industry events.
CHARLIE BAGGS is Executive Chef/Founder of Charlie Baggs Culinary Innovations in Chicago, leading a team of chefs, scientists, nutritionists, brand specialists/marketers, stylists and photographers to develop innovative foodservice solutions. For more than 15 years, he has consulted on product development, new item commercialization, national account representation, technical lab analyses, concept development, portfolio reviews and benchmarking, marketing and consumer insights, and culinary training. He is a recognized speaker, teacher and author, and also sponsors an employer-of-choice intern program.
MICHAEL BUONONATO is Senior VP of Creative Food Solutions, a collaborative company that merges product design with food marketing. A graduate of The Culinary Institute of America, Mike has over 24 years of experience in the development of products from inception to commercialization. Currently, his focus is on developing recipes and food products that are craveable, on-trend and scalable for foodservice clients. Mike loves a challenge in product design and holds a patent for the flavored encapsulation of salt.
KATHY CASEY is a celebrated chef, mixologist and pioneer in the bar-chef movement. She owns Kathy Casey Food Studios-Liquid Kitchen in Seattle, a global agency specializing in food, beverage and concept development, innovation, menu training, opening support and photography. A savvy spotter of culinary and cocktail trends and a frequent speaker on the topic, she is a Julia Child Book Award winner and a James Beard-nominated author of 10 cookbooks. Kathy owns Dish D'Lish a "Food T' Go Go®" concept and the companion line of products, as well as Rel'Lish Burger Lounge™. Kathy is also a founding partner in 1915 KCHouse Concepts, a women-owned airport F&B operations company. Lucky Louie Fish Shack™ will be their first opening at Sea-Tac Airport in 2019. kathycasey.com; liquidkitchen.com;
CHRIS CASSON honed his culinary career in chef positions at noted Colorado venues, including The Flagstaff House, Restaurant Kevin Taylor, Mexico-Modern Mexican and the historic Brown Palace Hotel. Growing up on a farm in Illinois, Chris has always been passionate about agriculture and food. He is now Director of Produce & Specialty Products for Shamrock Foods Company, a leading broadline distributor in the Western United States.
ERICH CHIECA, Chef/Founder of One Quick Chef Culinary Consulting, is a food industry veteran with over 30 years of experience, working with companies such as the PGA Tour, General Mills, Sartori Foods, Awrey Bakeries, Lactalis, Hirzel Canning Co., Swaggerty Farms and Sadler's Smokehouse. Innovating with national accounts and key partners, he enjoys new product/menu development, sales management and sharing his passion for the industry. He currently sits on the Board of Directors for the Research Chefs Association and on the Advisory Board of his culinary alma mater, Oakland Community College Culinary Studies Institute. A favorite recent role was as a consulting partner helping open a local restaurant that has become the place to be in his hometown of Commerce, Mich.
DAVID COMMER, President of Commer Beverage Consulting, is a chain account specialist with over 35 years of experience in the hospitality industry. Since 2001, Commer Beverage Consulting has provided independent and unbiased beverage services and strategies to numerous clients, including TGI Friday's, Red Lobster, Cheddar's and Chuy's, to name a few. On a project basis, Commer provides sales and marketing strategy services, product analysis and recipe development to major beverage manufacturers. He brings deep and diverse experience in all aspects of restaurant management and operations and his operator background has been invaluable to creating successful beverage programs at TGI Friday's and in over 16 years as an independent consultant. During his 13 years with TGI Friday's as a General Manager, Regional Manager and as Director of Beverage Marketing, Commer established himself as a proven sales builder in all of his roles.
STEFANO CORDOVA is President of Cordova Food Design, a new consultancy for organizations looking to apply design thinking, innovation and cutting-edge health trends to their food services. From national catering chains to fast-casual restaurant groups to schools and school systems, Stefano believes well-designed meals fuel communities. Born in Rome, Italy, he brings a lifetime of experience in cuisine by design. From baking as a child to cooking in some of the finest restaurants in Europe and New York, to catering the largest sporting events in the world, to a decade of expertise in fast-casual dining globally, Stefano combines art with eating to create food by design.
ROB CORLISS is a three-time James Beard House guest chef with more than 20 years of experience that includes running world-class hotels, launching new concepts, working in top marketing agencies and, currently, owning a consulting company, ATE (All Things Epicurean), focused on flavor, menu and restaurant innovation. Based in Nixa, Mo., he has an energizing passion for food and is dedicated to connecting people to their food, environment and wellness.
GAIL CUNNINGHAM is the Executive Corporate Chef for Noble, with more than 20 years of experience in food, both consumer and foodservice. In that capacity, she leads culinary research and product development for Noble's food clients, from strategy to concept and prototype development to corporate and customer training. Gail has a passion for food, and an understanding of the cultural and ethnic influences driving today's menus. She serves as Executive Chef for FoodChannel.com, where she applies her knowledge of cultural and generational influences and trends to create content and recipes.
MEREDITH DACA is VP of Culinary Marketing at Marlin Network Culinary Arts. Meredith's food-focused marketing acumen is the result of years in account service and planning roles at foodservice, promotion and shopper marketing agencies, as well as an early career in brand management at Moët & Chandon and Terlato Wines. Her career has been focused on building food & beverage brands from Boursin to Campbell's Soup to Coca-Cola. She lives in Chicago with her husband and son, where she abides by Julia Child's words: "If you are afraid of butter, use cream."
[email protected]
ROBERT DANHI is an entrepreneur and researcher with 30-plus years in the food & beverage industry. Beginning as a chef in restaurants, an educator at The Culinary Institute of America, an author of a James Beard Finalist cookbook on Southeast Asian cuisine, a host of the 26-episode TV Show "Taste of Vietnam" and a main judge on "Top Chef Vietnam," he also touts 15 years in R&D and leader of Chef Danhi & Co. Consulting. He also founded a line of international-inspired toppings and seasonings, Global Flavor Shakers. His latest project is RDCoder, a food & beverage-centric software for research, development, implementation and consumer insights.
[email protected]
BRIAN DARR is Managing Director of Publications at Datassential. His team produces the Keynote Reports, the TrendSpotting digital publications and the TIPS report. Brian has spearheaded hundreds of industry studies during his 25-plus- years in the foodservice industry, the last 15 years with Datassential. His expertise is in the areas of restaurant trends, foodservice industry size and structure analysis, and consumer behavior and demographic analysis. Brian earned his MBA at Southern Illinois University-Edwardsville, and holds a culinary degree from Le Cordon Bleu in Chicago.
brian.da[email protected]
T.J. DELLE DONNE is Assistant Dean, Culinary Relations and Special Projects at Johnson & Wales University, College of Culinary Arts, in Providence, R.I., from where he graduated in 2004. After a stint at the Hay Harbor Country Club on Fishers Island, N.Y., he returned to the university as Assistant Director of Culinary Events and personal chef to the university president. He earned an MS in Foodservice Education and in 2010, was promoted to Director of Culinary Events, then to Associate Instructor and personal chef to the university chancellor. T.J. is a contributor to Flavor & The Menu and has served as Executive Chef for The Flavor Experience event. He is a Certified Executive Chef through the American Culinary Federation.
[email protected]
RON DESANTIS is Principal Advisor of CulinaryNXT culinary consulting. A Certified Master Chef, Ron began his food immersion in his family's grocery store. After cooking in the U.S. Marines, he graduated from The Culinary Institute of America and spent five years cooking in Germany. Ron returned to the U.S. with a position teaching at his alma mater, the beginning of a 25-year career at the CIA. Ron then joined Yale Hospitality as Director of Culinary Excellence. His duties included the production of over 14,000 meals a day, and leadership for all facets of culinary concept design, development of innovative menus and cuisine, and training of the culinary team. As the first CMC to enter college & university dining, Yale's progressive approach to student dining is proof of how Ron's approach to thinking like an independent restaurant in a multi-operational institutional environment has changed the format for delivering students' meals. In 2010 Ron co-authored Modern Batch Cookery (Wiley, 2011) with CMC Victor Gielisse, DBA. Ron also holds an MBA from Empire State College.
[email protected]
MATT HARDING is an executive chef and restaurant professional with a career spanning over 35 years. After attending The Culinary Institute of America, he worked at The Willard InterContinental in Washington, D.C., and at the boutique hotel Campton Place in San Francisco. He then went to Kimpton Hotel's first free-standing restaurant, Splendido, advancing to Chef de Cuisine. After extended culinary travels through Europe, the Eastern Mediterranean and Africa, he settled in Columbus, Ohio, as executive chef at Lindey's, voted best restaurant in Columbus. Matt then joined Bravo Brio Restaurant Group, opening the first Brio Tuscan Grill in 1999. He remained with the corporation until 2015 when he became Director of Culinary/Corporate Executive Chef at Piada Italian Street Food, based in Columbus, Ohio.
CHRIS KOETKE is VP, Strategy and Industry Relations at Kendall College in Chicago. He joined Kendall in 1998, and was named Dean of the School of Culinary Arts in 2005. Since 1982, Chris has held chef roles in Europe and the U.S., including the famed Les Nomades. In 2010, he earned the Pathfinder Award from Chefs Collaborative for Kendall College's sustainability program. He hosts his own Midwest Emmy-nominated TV show, "Let's Dish!" and co-authored The Culinary Professional, (Goodheart-Willcox, 2015) a high school textbook.
[email protected]
LOUIS MASKIN graduated from the University of Southern California, where he studied business administration and psychology, but his love for food comes from his mother encouraging him to be comfortable in the kitchen at a young age. Louis is now Senior Strategist at The Culinary Edge, a San Francisco innovation agency providing global companies with strategic food & beverage, brand, and operations solutions. Louis develops creative and strategic initiatives for clients while keeping tabs on new and evolving restaurants.
[email protected]
ELIZABETH MOSKOW is the Culinary Director at Sterling-Rice Group, a Boulder, Colo.-based branding and innovation firm. A culinary and strategic thought leader in CPG and foodservice trends, Liz tracks and predicts the future of food and beverage. The author of SRG's bi-annual publications, "Trendjectories," "Top Cutting-Edge Trends," and "The Natural Nine," Liz provides insight into culinary trends in both CPG and foodservice. She lends a culinary perspective and strategic insights for all food-related innovation and brand projects.
[email protected]
KARA NIELSEN is a food & beverage trend expert with over a decade of experience translating trends for strategic brand growth and innovative product development. She is VP, Trends & Marketing at CCD Innovation, a strategic food and beverage innovation agency based in the San Francisco Bay Area. Kara also has experience creating and sharing consumer and culinary trend content at Innova Market Insights, Sterling-Rice Group and CEB Iconoculture Consumer Insights. She is a frequent speaker on trends at industry trade shows and conferences, and is quoted regularly in national and industry media. Her success at placing trends in a larger societal and cultural context comes from her background in culinary arts and restaurant hospitality as well as her master's degree studies in gastronomy at Boston University.
SHARON OLSON is Founder & Executive Director of Chicago-based Culinary Visions® Panel, which works with food companies to inspire big-idea innovation and to deconstruct trends into a relevant context that helps build brands. Services include focused original research with custom-crafted professional and consumer panels, innovation labs and a wide range of culinary marketing services. Culinary Visions publishes Conference Beat reports throughout the year that identify trends spotted at leading domestic and international food and beverage trade conferences.
RICK PEREZ is Chef/Founder of R&D Culinary Consultants, a product & menu development firm serving food processors and foodservice operators. With 30-plus years of experience, Rick is an ACF member and was honored as a 2013 inductee into the American Academy of Chefs. Based in Jamestown, N.C., he has assembled an extensive team of professionals who are instrumental in developing next-generation food products with clean labels, including reductions of sodium, phosphates and sugars.
NICK SABA has over 35 years of experience in the foodservice and hospitality industry, not only as a chef, but as a corporate executive and business owner. Throughout his career, he earned various certifications, including ACF, FMP certification and NRA ServSafe trainer certification, as well as advanced education through The Culinary Institute of America. His corporate career began at the Wilshire Restaurant Group, leading to VP and Corporate Executive Chef, then moving to the Catalina Restaurant Group. In 2015 he founded Terra Culinary, Inc., providing food and beverage consulting to restaurant chains, independent operators and manufacturers.
DENNIS SAMALA is Founder & Chief Innovation Officer of Creative Culinary Concepts, a consulting practice of passionate, strategic-minded, culinary, baking and food science experts with over 25 years experience in domestic and international foodservice, consumer product goods, and food manufacturing. Specializing in new product and menu ideation and innovation, culinary development, product optimization, that drive business through sales and profitability, Dennis is a consumer-centric, solution-oriented, collaborative, visionary strategist with a track record of innovative food & beverage development and implementation. He has worked with both large corporations and independent start-ups. He holds a degree in biology and microbiology from Cal Poly Pomona and is a certified ProChef II from The Culinary Institute of America. Based in Southern California, he leverages his culinary and technical background along with his network of business partners in marketing, packaging, and consumer insights, enabling his clients speed to market.
BARTON SEAVER is on a mission to restore our relationship with the ocean, the land, and with each other—through dinner. His most recent book, American Seafood: Heritage, Culture & Cookery From Sea to Shining Sea (Sterling Epicure, 2017), is an essential guide to more than 500 species, as well as a riveting history of one of our country's most iconic industries. His global initiatives educate consumers about how choices for diet and menus can promote healthier people, more secure food supplies, and thriving communities. His work uses human health metrics to better define sustainability by cooking with underutilized species and serving conscious portion sizes. An internationally recognized speaker and author, Barton resides in coastal Maine with his wife and son.
CRISTINE SHIPLEY is Director of Culinary at Marlin Network Culinary Arts in Springfield, Mo. Chef Cristine is serious about food. Her exceptional palate, creativity and attention to detail are a result of her training at the French Pastry School in Chicago and the years spent in kitchens at Michelin-starred Tru, Blackbird, Avec, Julius Meinl and Vanille Patisserie, where she studied with Dimitri Fayard, World Pastry Champion. Over 15 years of experience in professional kitchens and as a corporate chef gives her a unique perspective about flavors consumers want and how that translates to what operators need.
MICHAEL SLAVIN is the Vice President of Culinary & Menu Innovation for the Houlihan's, J. Gilbert's Wood-Fired Steak and Bristol Seafood concepts based in Leawood, Kan. Previously, he served as Corporate Executive Chef of Product Development for Applebee's Services, Inc. Past experience includes Kauffman Stadium (MLB Kansas City Royals), BRGR Kitchen & Bar and Houston's/Hillstone. Michael's skills include operations, kitchen design, restaurant management and menu innovation & development. Michael is CIA-trained, a member of the American Culinary Federation, on the Flavor & The Menu culinary advisory board, and is regularly featured in national publications.
PAMELA SMITH, RDN, is a nutritionist, industry culinary consultant, best-selling author and radio host, and provides strategic menu innovation and insight for clients such as Disney, Hyatt Hotels and Resorts, Cracker Barrel, Aramark Business Dining and Firebirds Wood Fired Grill. She is the co-creator of Darden Restaurant's Bahama Breeze and Seasons 52 and has hosted all 22 years of the Epcot Food & Wine Festival. As founding principal of Shaping America's Plate and co-chair of The Culinary Institute of America's Healthy Menu R&D Collaborative, Pam works to increase offerings of fresh, innovative and tasty menu options that are nutritious and delicious.
KATIE SUTTON is VP of Culinary Innovation at Food & Drink Resources in Denver. She has worked for Relais Chateaux Hotels including Meadowood Resort in Napa Valley and the Crescent Court Hotel in Dallas. She has also worked as an executive chef of a winery, owner of a catering company, corporate chef of a large chain, and worked R&D in a manufacturing facility selling products to Costco and Trader Joe's. She is a certified Level One Sommelier and holds degrees from the French Culinary Institute and Michigan State University.
ANDREA TODD is Culinary R&D Manager at CSSI Culinary & Marketing in Chicago, combining marketing services with culinary-focused strategy. With the precision of a pastry expert and the creativity of an artist, Andrea's passion for cooking always shines through her work. At CSSI, Andrea and her team develop and test new recipe concepts for manufacturer and chain clients. With a background in business administration, it made sense that her first job out of college was as co-owner of a bakery. But rather than sticking with management, Andrea fell in love with the art of pastry. Graduating with honors from the advanced culinary program at the Auguste Escoffier School of Culinary Arts, she worked as a pastry chef in Denver, Phoenix and Chicago before joining CSSI in 2014.
AMANDA TOPPER has a decade of market research experience spanning industries including healthcare, travel, hospitality, retail food, and foodservice. A member of the Mintel reports team since 2013, Amanda is currently the Associate Director of Foodservice Research, responsible for overseeing all of Mintel's foodservice offerings, as well as providing insight and competitive analysis across scheduled deliverables, and client and industry presentations. Her expertise also includes generational consumer behavior, Millennials in particular. Amanda is well-versed in restaurant social media strategy, media analysis and measurement, and influencer relationships.
MAEVE WEBSTER, President of Menu Matters, is a lead consultant for foodservice manufacturers and operators. She has spearheaded hundreds of major industry studies during her 15 years as a foodservice specialist, most recently as Senior Director at Datassential. Today, Maeve focuses her consultancy on helping manufacturers and operators leverage foodservice trends, using her expertise in trends analysis, market assessment, consumer behavior, product testing and brand optimization. Maeve has an MBA from the University of Illinois and a culinary degree from Le Cordon Bleu in Chicago. She is a regular speaker at industry events and a contributor to major media outlets and industry publications, including Flavor & The Menu.
DAVE WOOLLEY, self-proclaimed "Chef of Fun Things to Cook," has held a career highlighted by an apprenticeship at Walt Disney World, cooking at four- and five-star restaurants, owning The Antero Grill, and getting mentored under famed culinary historian, Sam Arnold, at The Fort in Morrison, Colo. He also helped inspire culinary R&D at Red Robin Gourmet Burgers. Dave started CD Culinary Approach in 2013, a culinary consulting company helping to inspire foodservice and retail brands through passionate innovation, ideation and initiation.